Greenville's Euphoria food and music festival is set for its 12th year in the historic South Carolina town from September 21-24, 2017. Established by recording artist Edwin McCain and restaurateur Carl Sobocinski, the four-day extravaganza combines food, music and culinary classes for a city-wide Nirvana. Price points vary from a single event ticket to a super VIP pass that allows entrance to every single Euphoria event.
1. Rockstar Chefs from Around America
Foodies gauge a restaurant's caliber by how many Michelin stars or James Beard award-winning chefs are in the kitchen. This year's Euphoria boasts three Michelin chefs and more James Beard award winners than ready data counts. Leading the way are Michelin chefs Dominique Crenn, from San Francisco's Crenn Atelier; Curtis Duffy of Grace Restaurant in Chicago, and Michael Mina of the eponymous Michael Mina in San Francisco.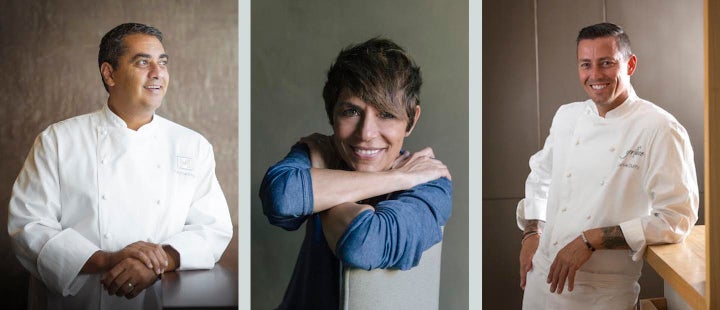 2. Edwin McCain and Music Every Day
Edwin McCain grew up in Greenville and still lives there with his family. He's also the co-founder of Euphoria with his pal, Carl Sobocinski, a visionary of Greenville's culinary scene and owner of restaurant group Table 301. McCain is best known for his 1998 platinum-selling hit, "I'll Be," as well as a host of other alternative rock hits of the late 1990s and early 2000s. McCain will perform at Euphoria's Friday night food gala, Taste of the South, along with Kakalacky Jones, a rock/blues band from Myrtle Beach. The Songwriter's Recipe event features performances of Grammy-award-winning songwriters Tim Nichols, Lee Thomas Miller and Deric Ruttan. You'll hear a variety of musical offerings such as Appalachian mountain music by Crooked Pine, some jazz, piano, a DJ set, and more at other events.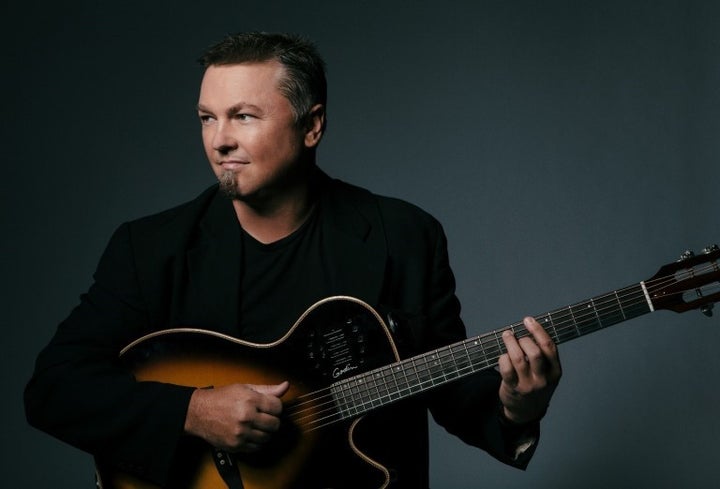 3. Culinary Creativity for Adventurous Palates
Expect to find delectable food offerings using under-utilized parts of meat, extraordinary renderings of ordinary foods, and brand new taste experiences such as foams, orbs and innovate food pairings. South Carolina has a Chef Ambassador program for in-state, up-and-coming food talent and Euphoria brings them and dozens of other chefs known for their culinary creativity to cook for you. The Chef Ambassador program "seeks chefs who embody the best of South Carolina's food scene, both in the quality of their provisions, as well as their dedication to using healthy, locally-grown ingredients." These 2017 Chef Ambassadors will be working alongside celebrity chefs at many Euphoria events: Sean Mendes, William Cribb, Amy Fortes, and Adam Kirby.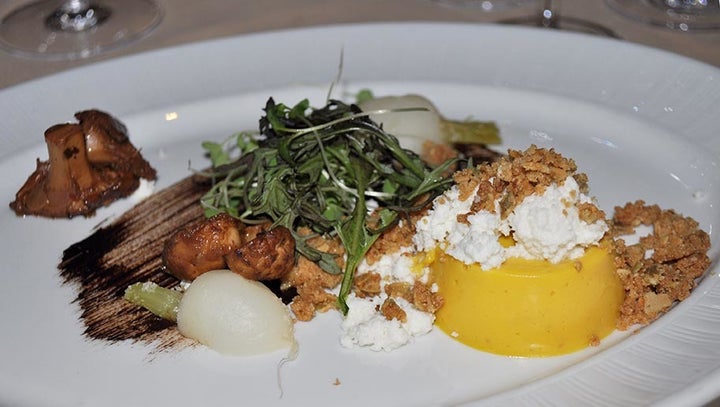 4. Craig Rogers and his Border Springs Lamb
I had never been a fan of lamb until I tried Border Springs Lamb cooked by Craig Rogers. Rogers raises his lamb without hormones and antibiotics on a farm in the Blue Ridge mountains of southern Virginia. You'll never get a rangy, muttonous taste with Border Springs Lamb, whether grilled, roasted or simmered. Catch Rogers and his Shepherd and Friends Chef's Table at Saturday afternoon's Feast by the Field.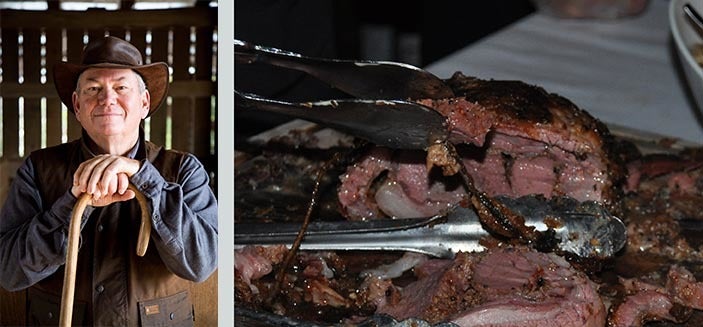 5. Culinary Collaboration for Kitchen Camaraderie
Beginning Thursday night, Euphoria chefs have several events lined up to collaborate in the kitchen during the next three days. Several Greenville area kitchens will host guest chefs for prix fixe dinners with curated beverages, some events such as the Big Easy Bash include entertainment. Among other chef pairings, highlights feature all three Michelin chefs (see No. 1 above) cooking together at The Lazy Goat with host chef Steven Musolf and five-time James Beard nominee Scott Crawford with Joe Clarke at Scott Roule's Caviar & Bananas.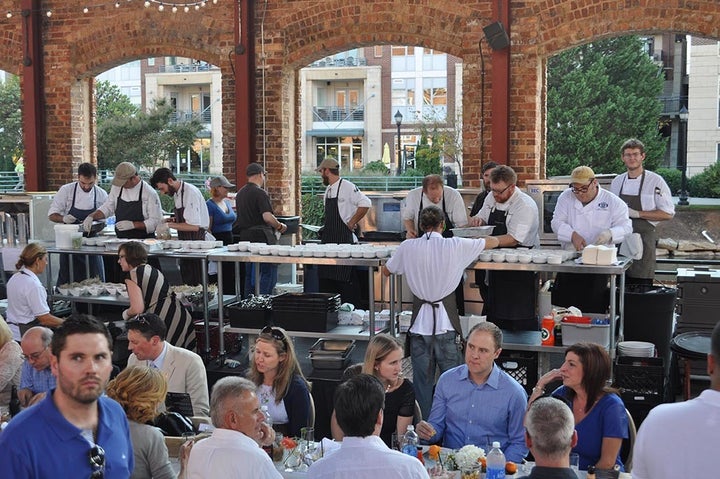 6. Southern Food in a Southern Setting
Fried chicken, barbeque, grits and biscuits. Three quintessential foods of America's South are headlined at Euphoria. Sunday throws it down with eight pitmasters for Euphoria's family friendly Sunday Brunch: Fired Up. Saturday night features "Winner, Winner Chicken Dinner" where fried chicken is the star of the evening. Thursday night's dinner at Grits & Groceries in nearby Belton will dish up home-style cooking and live music, Southern-style.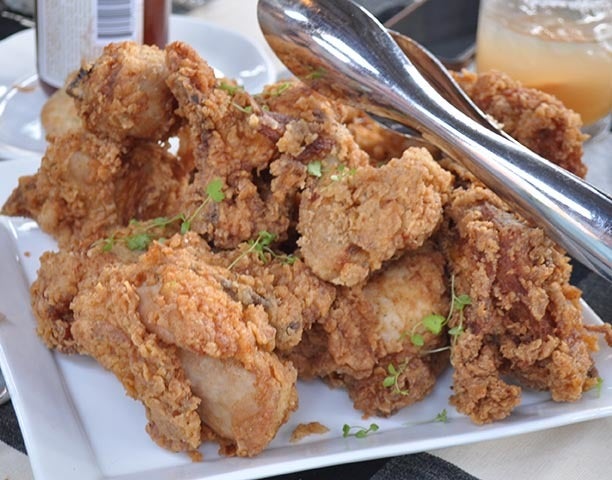 7. Craft Beer, Cocktails and Wine
Every single Euphoria event includes perfectly paired beverages. Jim Beam and Stella Artois lead the big brand names, along with Sierra Nevada. The South is rich with distilleries of many spirits, but bourbon is boss and you'll have ample opportunities to taste and savor it during Euphoria events. Not to be outshined by moonshine, Greenville area breweries are stepping up to serve their hand-crafted brews to Euphoria guests. Wine highlights include pairings by J. Lohr and sparkles by Mumms at some events.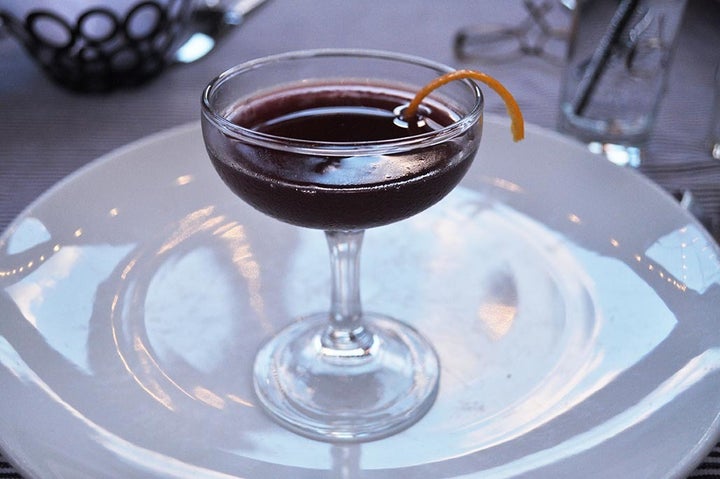 Bring your notebook for Saturday's classes. Learn the secrets to light-as-a-cloud biscuits from Karl Worley of Nashville's Biscuit Love; find out what makes great Southern barbeque from Thrillist writer Dan Gentile; pamper yourself with a chocolate and liqueur tasting; savor pre-prohibition cocktails from the Cocktail Bandits and Kirk Ingram; and taste wines from two wine-tasting sessions.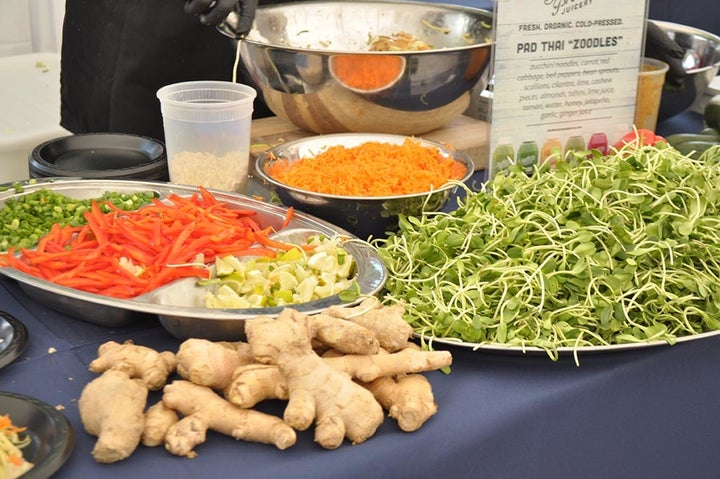 9. Sunday Supper as the Sun Sets
Euphoria's Sunday Supper is the pinnacle of a four-day food extravaganza. This year five chefs and their crews will cook farm to fork cuisine featuring South Carolina ingredients. Guests dine family style on long tables in the spectacular, outdoor Wyche Pavilion. As the sun goes down over Greenville, the smoke roils in the sky and mingles with the scent of good meat grilling. Spirits are poured, music fills the air, and conversation flows as smooth as the waters of the nearby Reedy River.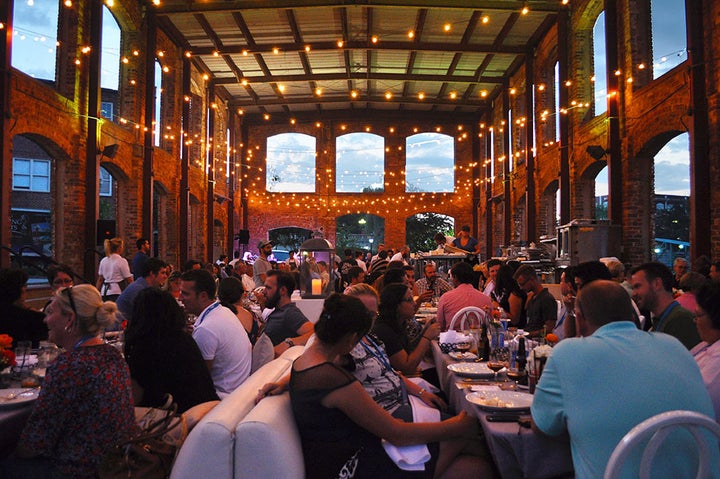 10. Greenville on the Reedy River
I like to call Greenville, S.C. a small town with a big city vibe. Not long ago it was blighted by 20th century excesses from textile mills and over-farmed landscape. Today it's sparkling clean, the downtown a haven to high fashion brands, as well as one-of-a-kind boutiques, gift shops and restaurants. In the 12 years since Euphoria began, Greenville has seen phenomenal growth in its gastronomic culture, with more than 120 eateries from quick counter-service food to fine dining. Many of these restaurants and chefs happily participate every year in some type of Euphoria event.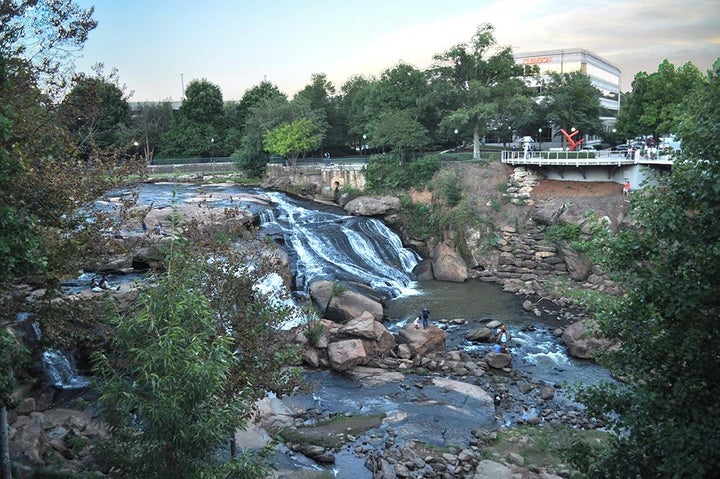 Related
Popular in the Community