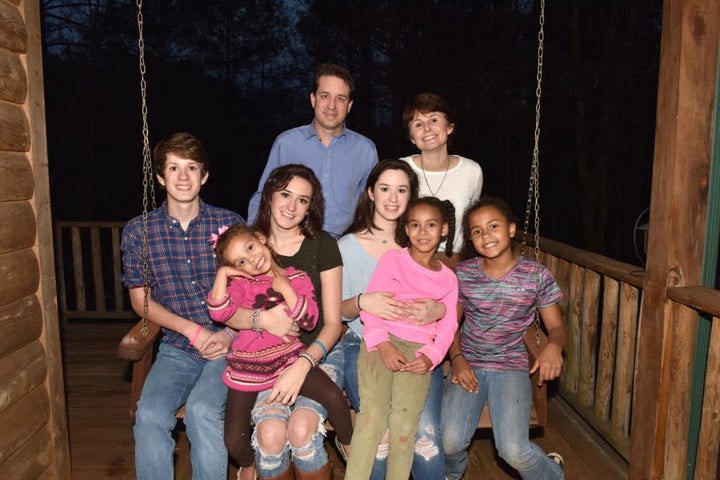 I am often asked why I am a foster parent. Sure, it is challenging at times, and it is emotionally difficult as well. Yet it is the most rewarding thing I have ever done, and each day brings with it more rewards. Make no mistake. I love being a foster parent. It has changed my life in so many ways. Here are just 10 reasons why I am thankful to be a foster parent.
1) I am thankful for the love in my home.
When a child is placed into my home, they become family the very first day. To be sure, each placement is different, and there are those placements that are more difficult than others. Yet, my home is one that has been filled with more love than I could ever have imagined. And now, I have a "grandchild"originating from foster care, as I am now a grandfather to a child who used to live with us. How blessed am I!
2) The laughter is often contagious.
Watching a child smile or even laugh for the first time after a life of abuse and neglect is heartwarming. I have had the privilege of watching a child who had suffered unimaginable abuse learn how to play and learn how to laugh while playing with the other children in my home. That laughter is often healing for all involved.
3) A community rallies together.
Without a doubt, I could never be a foster parent without the support of others. As I have written countless times, not everyone can be a foster parent. Yet, everyone can help in some way. It has been a joy to watch the small community I live in come together to help our children in foster care; not only in my own home, but in the residential group home for boys in foster care I have founded, as well.
4) Helping birth parents heal.
As a foster parent, I sometimes need to remember that my children from foster child's biological parents are people in need, and they deserve my kindness and sympathy, not my anger. By working with them, and by showing them kindness and compassion, I can not only help them, I can show their children an important lesson in love and humanity, and help them in their own walk towards healing.
5) There is never a dull day.
I often joke with my fellow foster parents that I go to work to rest, as the needs and responsibilities of so many children in need can, at times, be a little exhausting. Yet, there has never been a dull moment or a boring day in my home. Quite the opposite, as each day is an adventure and holds new surprises. Some days, I just have to look at the mayhem around me and smile.
6) A lesson in service.
Fifteen years of foster parenting. My oldest child is 19 years of age. You can quickly see that being a foster family is the norm for my own children. I am grateful that I have had the opportunity to teach my own children that we are here to help others, to serve others, and to put others before ourselves.
7) Forever family.
Three of the children that were placed into my home from foster care have become forever family members of ours through the gift of adoption. Without a doubt, adoption has made my family stronger.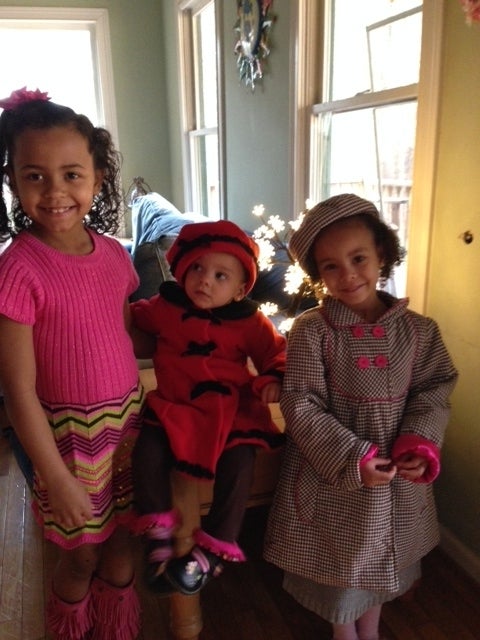 8) Learning never stops.
I love to learn new things, as I am a curious person, in general. As a foster parent, I find that I am constantly learning something new, on a daily basis. To be sure, this constant learning process continues to grow me as a parent, and as a person.
9) My own heart is full.
Through the tears of grief and sorrow and the joys and laughter, I have found that my own heart is rather like the Grinch's. Remember in the classic 1966 Christmas cartoon "How the Grinch Stole Christmas," when his heart grew so large it burst out of the X-ray device? That is how my own heart is. I have experienced so many diverse and intense emotions through the years that my heart is flowing over with love for all.
10) The rewards are unending.
I go right back to the beginning of this post. Yes, foster parenting has been the most difficult "job" I have ever done, and the hardest thing I do. Yet, it is by far the most rewarding thing I have ever done, as well. Without a doubt, I am a far better person for each experience, and a far richer person for each child that has come to be a part of my life.
Dr. John DeGarmo has been a foster parent for 14 years, now, and he and his wife have had over 50 children come through their home. He is a consultant to legal firms and foster care agencies, as well as an international speaker and trainer on many topics about the foster care system. He is the author of several foster care books, including the highly inspirational Love and Mayhem: One Big Family's Uplifting Story of Fostering and Adoption, and writes for several publications, including Foster Focus Magazine. He can be contacted at drjohndegarmo@gmail.com, through his Facebook page, Dr. John DeGarmo, or at The Foster Care Institute.