Some of our most cherished memories of Michelle Obama come from sacred moments of her serving out her mama duties to Sasha and Malia. 
From advising young women to prioritize their education over boys to shamelessly rapping Missy Elliot's "Get Your Freak On", Obama has proudly bought special meaning ― and fun ― to her former title of "Mama-In-Chief."
Here are just some of the qualities we cherish in Obama that, in some ways, reminds us of our own mamas and will make us miss her even more:
1. She is unapologetically honest. 
In her farewell interview as First Lady, Oprah Winfrey ― on behalf of many wishful Americans ― asked if a presidential run was anywhere on the First Lady's agenda. Michelle told Oprah that if she planned to run, she would have announced it because she doesn't "play games."
While the response was heartbreakingly affirming, her honesty was nonetheless appreciated. She even jokingly told Jimmy Fallon last week that her own mom "doesn't play" and isn't "impressed" by anyone in the First Family. 
2. She dismissed her daughters' complaints about the White House as "high-class problems."
In this same interview, when Oprah asked how daughters Sasha and Malia have adapted to the White House. Obama  said the two complain about the constant presence of secret service agents.
But in classic mama style, the she quickly quipped that she disregarded the "high-class" nature of her children's problems. Obama's response was beautifully reminiscent of the classic mama adage: "You lucky you even have [insert literally anything here]."
3. She's quick to check the hubby.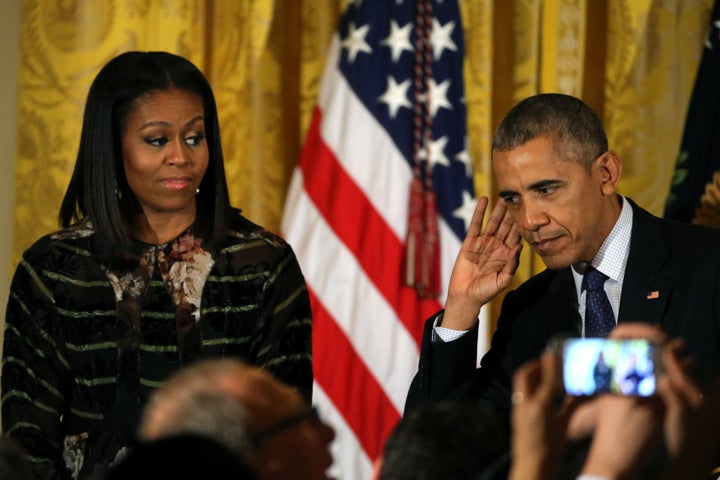 One of the Obamas' first interviews after the 2008 presidential victory gave an early indication that Michelle Obama will call out even the whitest of lies and, yes, even if they're from the mouth of the then newly-elected first black president.
When reporter Steve Kroft asked how Obama would feel about no longer completing daily chores of the average person like doing the dishes, Obama said washing dishes was actually "soothing" at times. But he must have forgotten mama Obama was next to him as she quickly asked "since when was it ever soothing for you to wash the dishes?" 
4. She's cool af.  
Remember that time Obama sang along to Missy Elliot's "Get Your Freak On" with Late-Night Host James Corden "Carpool Karaoke?" Or that time she did the Dougie on "The Tonight Show with Jimmy Fallon?" Not only did she shock us with these pretty flawless performances, she proved that mama still got moves and can get down with both young and old stars.  
If you've heard your mom rap any song beyond the Sugarhill-Gang era, this moment was just as exciting (if not more).  
5. She shows ridiculous resiliency.
We all know Michelle Obama has been on the receiving end of a lot of hate since 2008, but her Democratic National Convention speech last year proved those years of hardships haven't hampered her strength in the least bit.
In a subtle reference to the actions of the Trump campaign at the time, she eloquently reminded her fans of the Obamas' motto: "When they go low, we go high." 
6. She radiates warmth and good energy.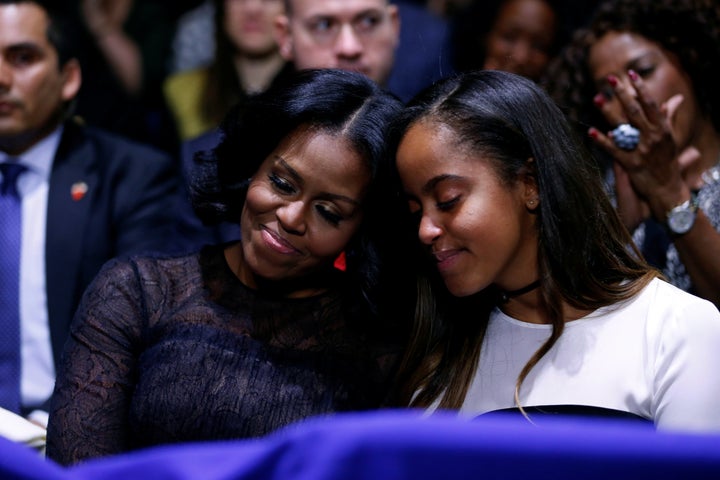 From her hugs to her tone of voice, Michelle Obama radiates maternal warmth and not just with when she's interacting with those two human gems she raised. Whether she's reading a book to school kids, passionately speaking about her faith in the American people or giving hugs to admiring children, Obama's soft side is one of our favorite things about her.
7. She remains focused and encourages young women to do the same. 
8. She's always well-moisturized and put-together and makes sure her daughters are, too.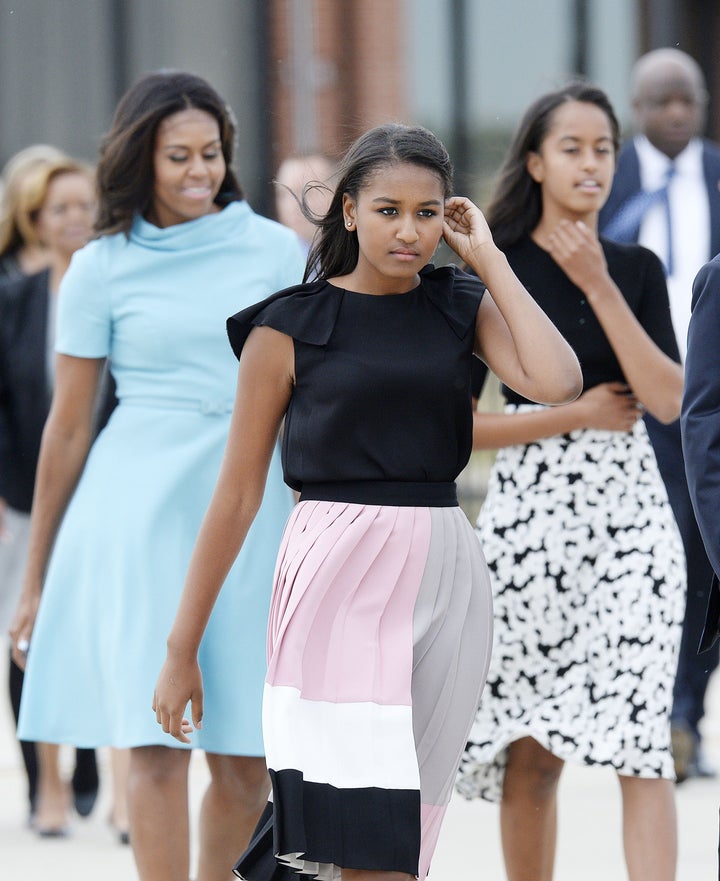 From her "uproar"-inducing display of those beautifully toned biceps to her laid and slayed hairstyles, there's no question that Michelle Obama is as fly as first ladies get. And just like other mamas, she makes sure her little ones leave the house looking equally well-kept.
9. She reminds us of our roots.
Michelle Obama doesn't hesitate to remind America of its past. During one part of her unforgettable DNC speech in July, she pointed out the nation's troublesome roots by saying, "I wake up every morning in a house that was built by slaves. And I watch my daughters, two beautiful, intelligent black young women, playing with their dogs on the White House lawn..." 
While the frank statement incited some controversy, it served as a much-needed reality check about how far we've come. 
10. She served up this priceless face.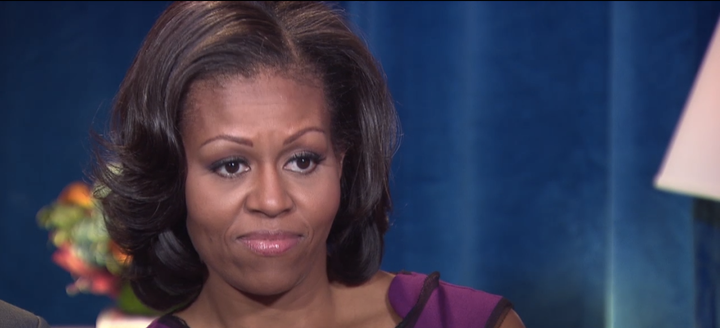 You know that look. It's just another striking reminder that Michelle Obama is not here for the games, and another reason why we love her. 
Calling all HuffPost superfans!
Sign up for membership to become a founding member and help shape HuffPost's next chapter
BEFORE YOU GO
PHOTO GALLERY
Barack and Michelle Obama's Sweetest Moments