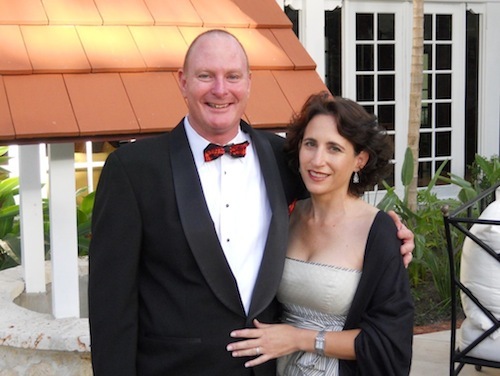 My husband and I had been together for almost three years before we decided to get married. The year was 2006. We had both been married before, had been divorced for a while when we started dating and had young children. Our kids, three of them between the two of us, were seven, nine and nine.
We went in to the marriage with our eyes wide open, but nothing could have prepared us for the turmoil of combining our two families. We stuck with it, bit our tongues often and after a few years, settled in to a place where our new family felt like just that: a family. Now we revel in our non-nuclear family and in our teens, two of whom are heading off to college next summer.
Love helped us get to this place of peace. But so did hard work, patience and respect. And of course, a lot of sex. Which served to help remind us of why we were doing this.
Divorce is nobody's first choice. But it happens. For a variety of reasons. Those of us unfortunate enough to have gone through it are just happy to have found love again. I know that I am.
One of my BFFs is getting married this weekend for the second time. So in her honor, in honor of my upcoming eight-year anniversary and in honor of second marriages everywhere, here's my list of reasons why second marriages rock.
1. We are older and wiser and know more of what we need to do to make a relationship work.
2. The second time around, we marry solely for love and not because our biological clock is ticking.
4. We've grown into who we are and have become more of our true selves. So, we pick a mate who we have more in common with.
5. We've spent time alone and have been single parents. We appreciate being a couple and having someone to share our daily life.
6. Time has taught us that it is harder for people to change as we get older and more set in our ways. We know we can't change our spouse, and we're okay with that or else we wouldn't have married them.
7. Yes, it costs less to live under the same roof.
9. Stepparents can make a positive difference in our kids' lives. We serve in a unique role.
10. We've been divorced before, and we're not afraid of it. This allows us to operate in our second marriages in a very different way than our first ones.
Popular in the Community