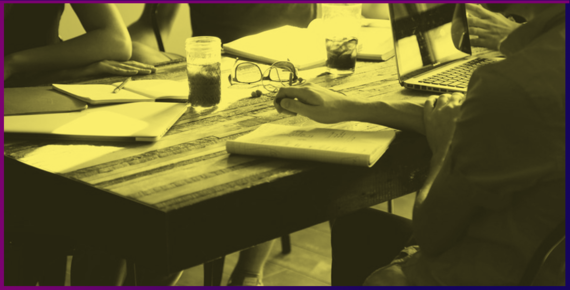 Investing in women-led startups is a long overdue phenomenon in this country. Only 7 percent of all investor money goes to startups led by women.
There's lots of talk about how we need to #changetheratio, but talk's not enough. There's gotta be action that disrupts the tech sector. Funding startups led by women isn't just the right thing to do because fair is fair, but it makes business sense.
Here are 10 reasons (of many) why women-led startups are important for the startup world to thrive:
"If we're going to solve the toughest problems facing our communities nationally and globally, we must foster and invest in a culture of innovation from diverse perspectives. This means helping to fund startups led by diverse founders," explains Allyson Kapin, Founder of Women Who Tech and the Women Startup Challenge, which just opened applications for their National Pitch Competition giving away $50,000.
Tech companies led by women are more capital-efficient, achieving 35% higher return on investment. (via Kauffman Foundation)
When venture-backed, women-led tech startups bring in 12% higher revenue than startups led by men. (via Kauffman Foundation)
If women business owners in the US formed a country, its GDP would rank 5th globally. (via American Express Open)
$12 trillion could be added to global GDP by 2025 by advancing women's equality. This includes women's equity in the startup world, folks. (via McKinsey)
Technology's improved when women and girls have equal access. That's pretty much common sense, since tech talent has no gender bias, and I've got over forty years working with women engineers and programmers that proves it. (We need a lot more, and in the U.S. we're talking about a renewed emphasis on STEM -- science, technology, engineering, and math -- education.)
Women entrepreneurs bring in 20% more revenue with 50% less money invested than entrepreneurs who are men. (via Forbes)
There are 1.5 million businesses owned by Black women. These businesses generate over $44 billion a year in revenue. (via The #ProjectDiane Report)
Products can't be developed for the masses when they're only developed under the lens of one demographic.
Companies with a woman founder performed 63% better than First Round Capital's investments with all-male founding teams. (via First Round Capital)
Investors are missing out by not investing in startups led by women. This is a really big problem, folks, and it's one that we have the ability to change.
Here are a few steps you can take right now to support women-led startups, or to further your own startup:
Take a look at the Pipeline Fund , which trains women to become Angel Investors.
Apply to be a Summer Immersion Program Teacher at Girls Who Code.
What would you suggest? Thanks!
(*Disclosure: I'm on the advisory committee for the Women Startup Challenge)
Popular in the Community