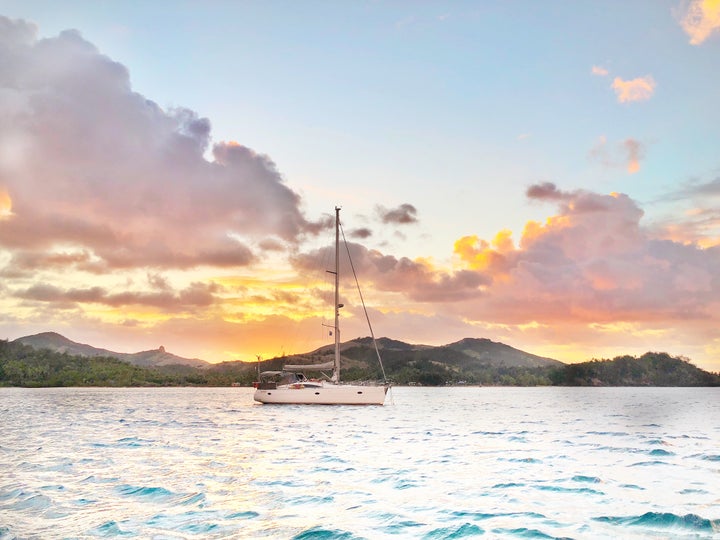 It sounds like a dream: Your private sea plane glides across crystal blue water to a white sand beach where you are greeted by staff singing a beautiful local Fijian welcome song and then escorted to your own private villa. Whether you're returning from a sunrise horseback ride on the beach or any other magical and exotic experience – this staff will welcome you back home with familial warmth every single time.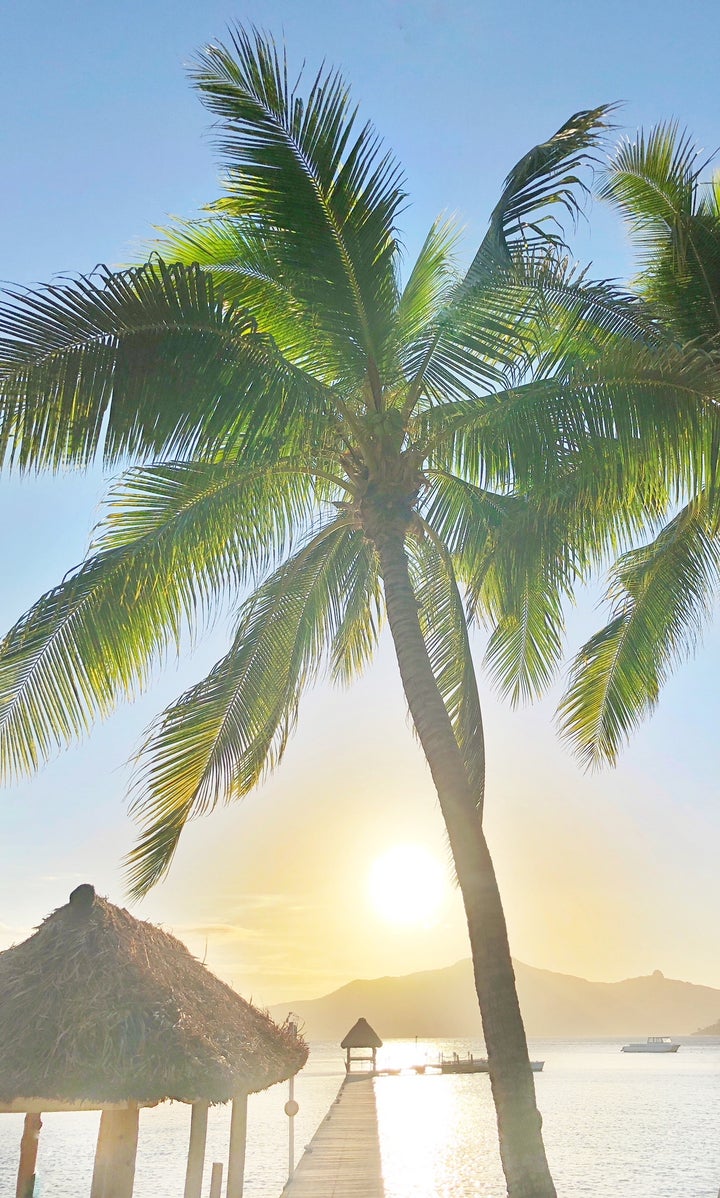 You would be forgiven for thinking this is the stuff of fantasy. Instead, it's a very real routine you could get used to when you book a getaway at Turtle Island Fiji. Only 14 lucky couples at a time get to experience the serenity of the 500 acre Island, and because the island is so special it remains a coveted destination for those in the know. Here are ten reasons you have to put Turtle Island at the top of your travel bucket list: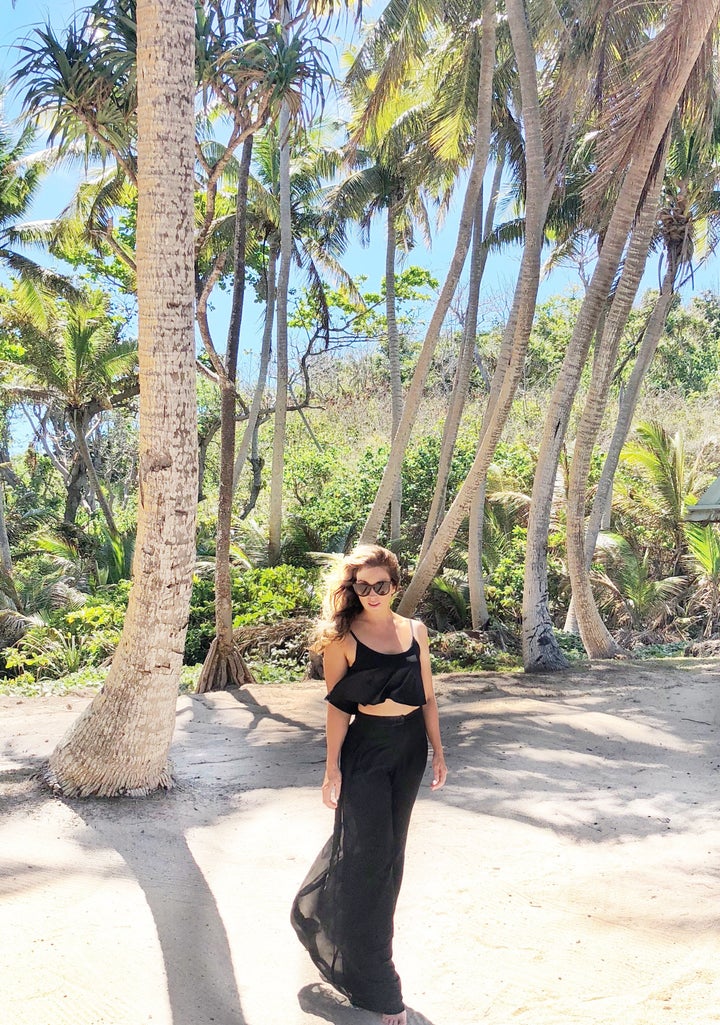 1. The Ultimate Digital Detox: Turtle Island is said to be sacred land, and guests describe the magical healing effects of being on the island in all its natural perfection and splendor. Your inbox will be the furthest thing from your mind when you wake up in your beachfront bure (villa, to Fijians) and can greet the ocean outside your front door. You can opt for yoga on a private beach, followed by a fresh breakfast in bed or wherever else you want to dine on the island. The point of Turtle is getting away from your daily life and embracing island life.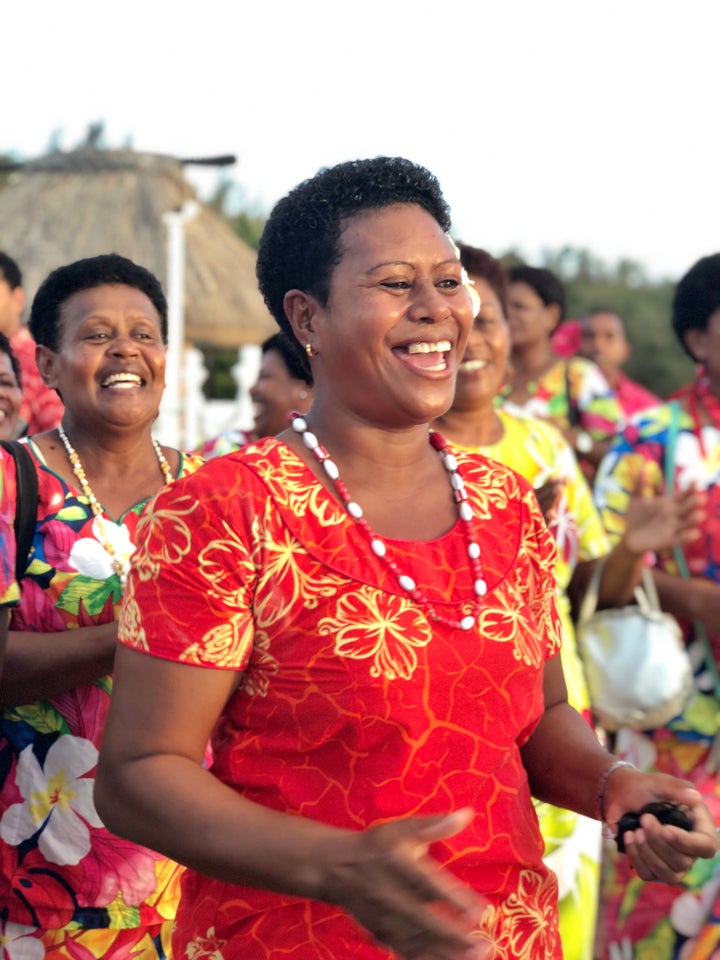 2. The Mamas and the Papas: Each villa has their own personal "Mama" or "Papa" to care for you during your stay. They see to your every need, and curate your stay on the Island. But it's not just this personal attention that makes the stay here so amazing. Everyone on the Island is kind and one of the number one thing every guests say they miss most when they leave is their mama or papa. This place attracts a certain type of person and the staff prides itself on screening guests to determine who is the best fit for the island.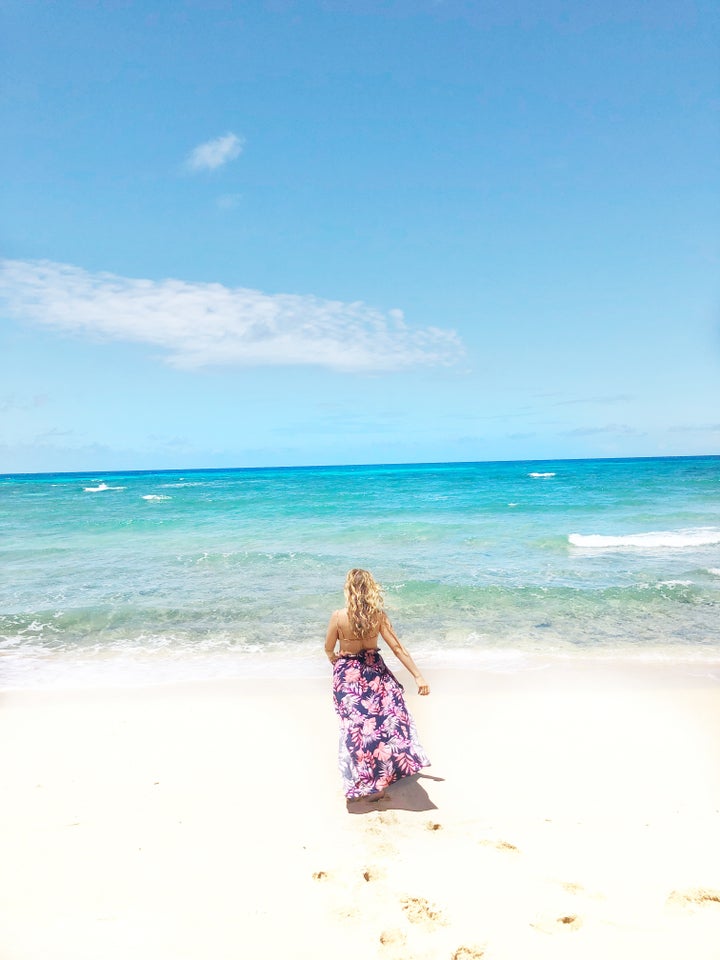 3. 500 Acres of Bliss: The expanse of this private island is your playground. Between hiking, yoga, mountain biking, kayaking, paddle-boarding, and windsurfing - you really can pick your pleasure and find your own zen. There are also a slew of private beaches to explore. More on that below.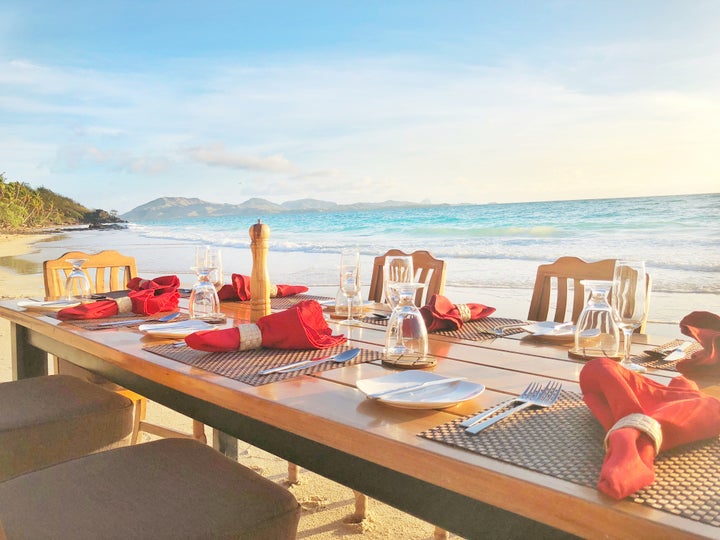 4. The Best Snorkeling in the World: It's not an exaggeration to say that you can snorkel almost anywhere on the island – from right off your doorstep, to the main beach, to a any of the other reefs that surround you. Ever seen the sea sparkle with bioluminescence of the life below? It's something you won't ever forget.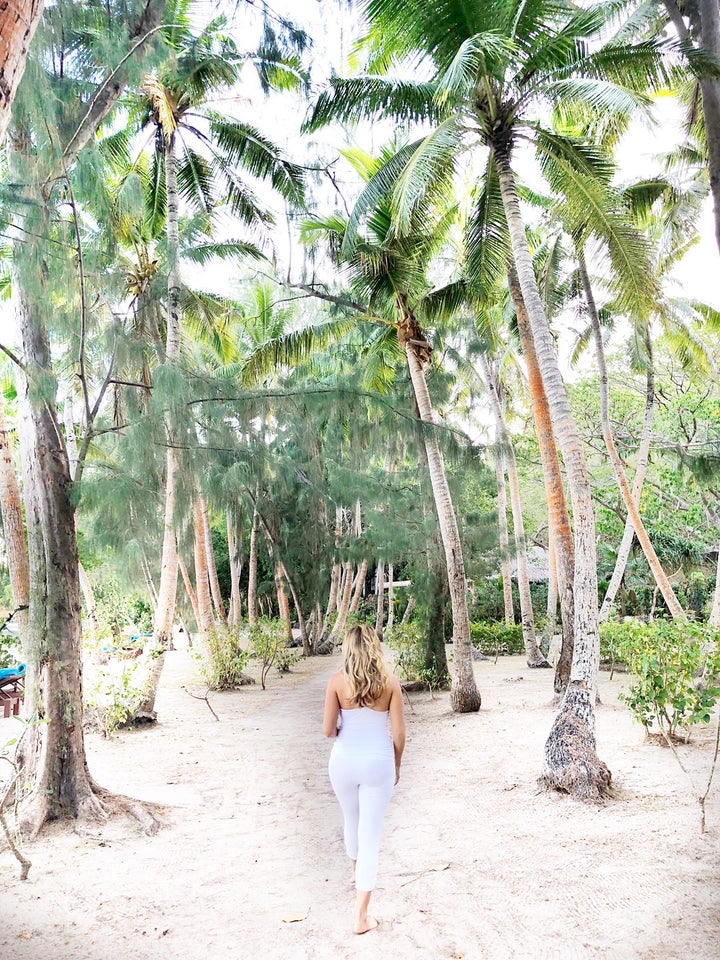 5. Family Style Dining: Every night, a dinner party. At special spots all around the island - the top of a mountain! the edge the beach! - the resort hosts gatherings with unlimited wine and cocktails and offerings from their fresh sea-to-table cuisine. Linger under lantern light for hours conversing with your fellow guests (and new friends) on the island. If you're so moved, after dinner, lose yourself in some traditional Fijian music and dancing.
6. Anything You Want Whenever You Want: Here, you can really tailor your own vacation, and indulge any whim. Want a guided tour of the island? To take a picnic in a remote spot? Get a massage that lasts for hours? Spend the afternoon communing with a family of sea sea turtles? The staff works to make any desire possible, and nothing seems beyond reach.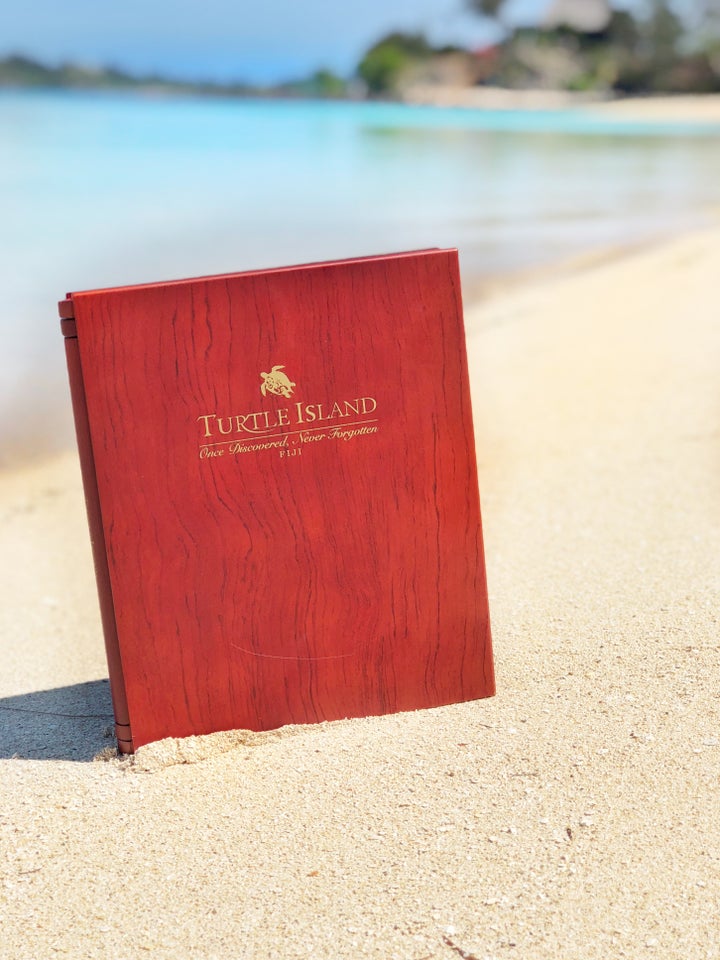 7. Commitment to Conservation: Once named named "Green Hotelier of the Year," Turtle Island has among the best environmental practices of any resort on the planet. They're committed to reaching 100% sustainability, and have put their money where their mouth is. An extensive solar installation or "farm of light" made them one of the first clean energy resorts in the world. True stewards of the land, they planted more than more than half a million trees on the island. And the namesake of the island, the sea turtle, is given a refuge. Local fishermen bring endangered green and hawksbill turtles to the Island, where they tag and release them in partnership with World Wildlife Fund.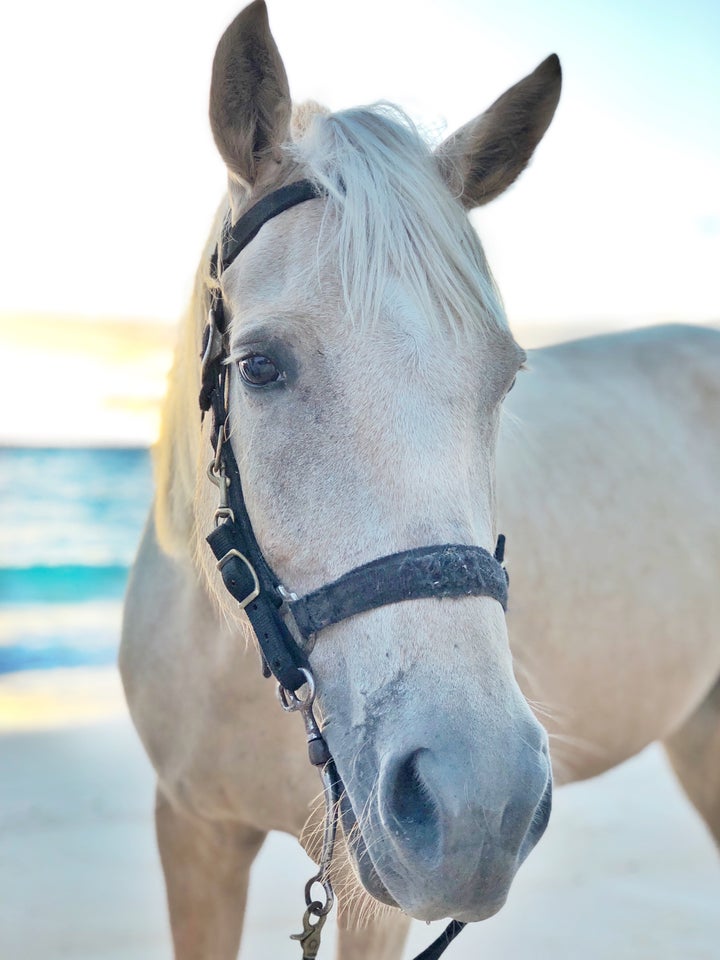 8. Sunrise Surprises: Is there anything more breathtaking (or romantic) than a horseback ride on a private beach as the sun sets, or watching the sunrise over the ocean from your bed? This is your daydream come to life.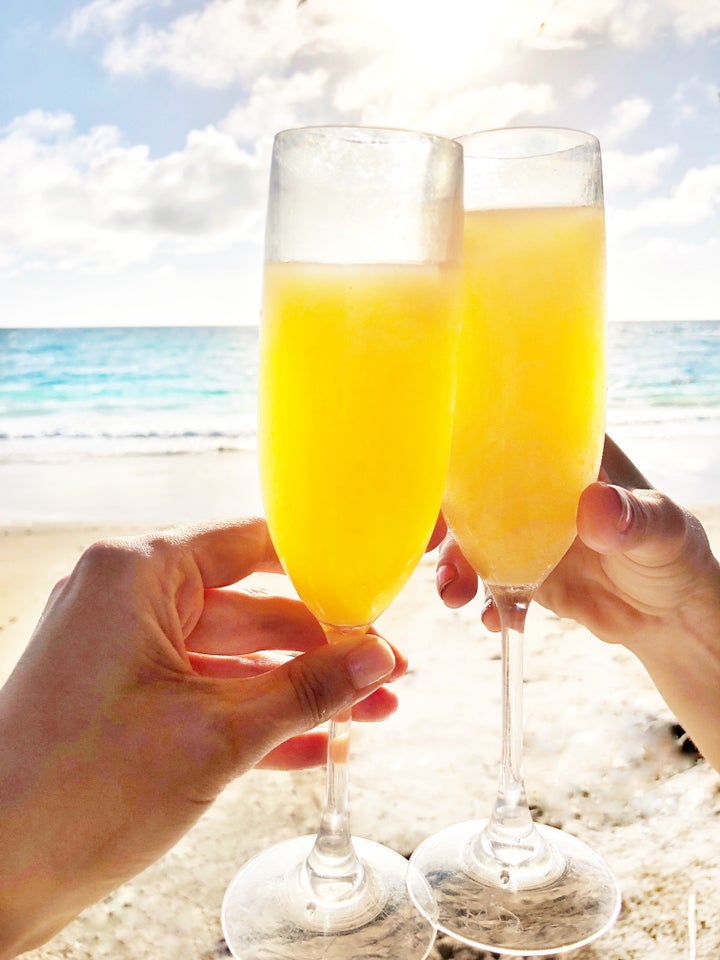 9. Cultural Experiences: One things is for certain, you'll come to come to know the gracious hospitality of your Fijian hosts. Part of the unique experience of a stay on Turtle Island is getting to immerse yourself in the Fijian way of life. You will live and play alongside Fijians. In a world where technology is pervasive and the superficial is celebrated, you'll get rooted in ancient traditions of storytelling, dance and - if you like - you can even participate in a kava ceremony which bonds you to your hosts and the island. You can also explore local islands to learm more about the culture.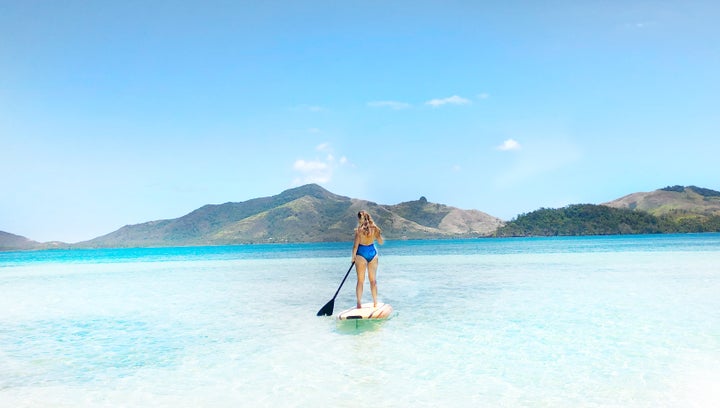 10. Private Beaches: Enjoy your own private paradise. Pretend you're castaway on a remote beach, nestle your toes in perfect white sand. It's the perfect setting for a romantic proposal or an intimate celebration. In fact, it's the perfect setting for almost anything your heart desires.
Popular in the Community