Thanksgiving is probably my favorite holiday -- it's a day that's American to the core and it's a day that's all about what and how we eat.

I learned from my grandmother, who grew up in devastating war times, how important it is to keep with tradition and celebrate the holidays during tough times. Hurricane Sandy showed us that more than anything. Residents in the New York area witnessed the kind of impact one act of nature can have, and now more than ever we need to keep tradition to lift our spirits. It's also the time to offer whatever you can to friends, neighbors or anyone who could benefit from even the smallest gesture of kindness.

I often talk about cooking with a spiritual compass -- when you're making that turkey on Thanksgiving morning, think about buying one more bird and giving it away. Hurricane Sandy lessened the number of food banks receiving free turkeys this year because many who usually donate were displaced by the storm. Additionally, frozen-food sections of supermarkets were damaged, ruining many turkeys that would otherwise be given away. Give someone who is struggling a reason to keep the holiday tradition alive in their home, wherever that may be.

And make sure to eat with a spiritual compass, too. Don't waste any part of your leftovers. A study by the National Resources Defense Council reported that Americans throw away 40 percent of the food supply every year. That's $165 billion annually. If you need help getting creative with how to use your Thanksgiving leftovers, with the help of Food Republic I've compiled my 10 favorite ways to make sure you're not wasting a thing this holiday season.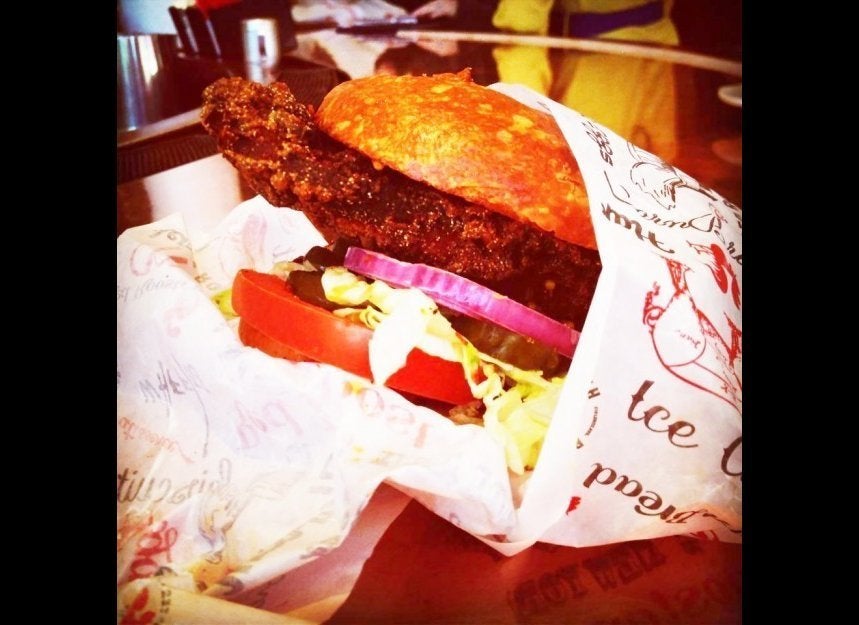 Thanksgiving Recipes