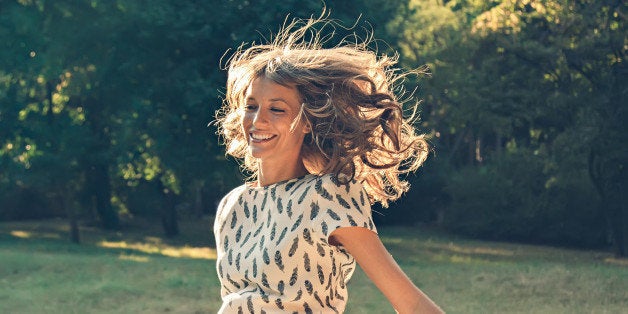 Happiness is something that everybody wants but is misunderstood by many people. Happiness doesn't come by accident or as a coincidence. It is an intentional state of being that comes about as a result of practice and conscious effort.
Thankfully, effort does not always mean hard work! Happiness comes at the price of small and pleasant habits that can easily be integrated into your life. This makes it difficult to believe that almost half of all Americans are still not happy.
The thing about happiness is, you really can fake it until you make it. Studies show that just smiling more can trick your brain into feeling happier, whether the smile is genuine or not. Smiling literally takes no time out of your day - you just have to remember to do it more often!
Scientific research has also discovered that being thankful and feeling grateful can improve your mood and your physical well-being. It turns out that doing your daily gratitude exercises is worth it after all.
It has also been proven that finding the time to relax and unwind can make you a happier person. Relaxation is the best solution for stress, and stress is a major happiness killer. One of the best ways to relax your mind and body is to exercise.
Check out the infographic below for the full list of ways to become happier now!

Related