This question was posed to the special education teachers on The Mighty community on Facebook: "What's one secret about your job you wish the rest of the world knew?" Their answers were honest, heartfelt and gave us some real insight into what their jobs entail.
Here are just some of the "secrets" special education teachers want you to know:
1. "It is the best job in the world. You get to be part of people's lives in a very important way. You will be changed forever."
2. "My job isn't 'sad.' Yes, although sometimes sad things happen when you educate children with complex special needs and medical fragility (such as seizures, illness or even a student passing away), my job isn't 'sad' like many people often ask me. I find so much joy in my job! I get to form bonds with my students and their families in ways many other educators don't get to experience, often over the course of many years. And I get to truly see them progress, no matter how small that progress may seem to the outside world."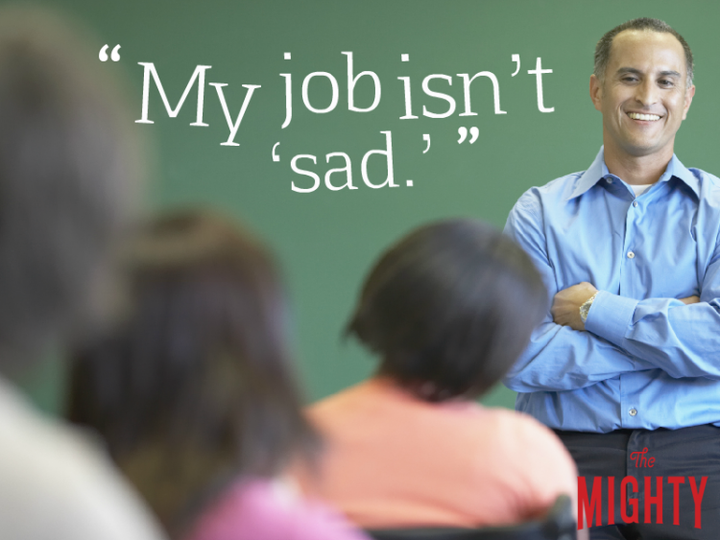 3. "Parents feel like they often have to fight the system to make sure their child gets what they deserve. We are on your side! We want what's best for them, too."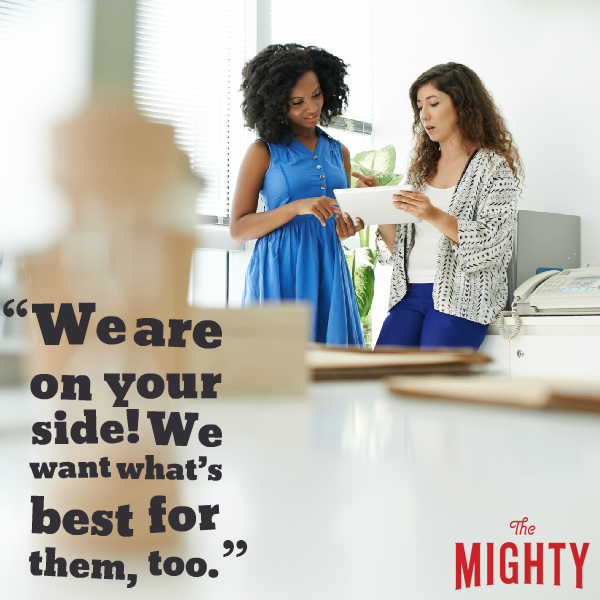 4. "Sometimes the hardest part is convincing the kids I work with that they are capable of so much more than they give themselves credit for."
5. "[My] job doesn't end when the bell rings, or when the children leave the classroom or even on a holiday vacation."
6. "We don't do it for the rest of the world. We do it for the quiet moments [when] amazing things happen. We do it for the smiles, the gains, the tears… We do it for the parents and families of the children we work with, we do it for the trust these children give to us and we don't ever breach that trust."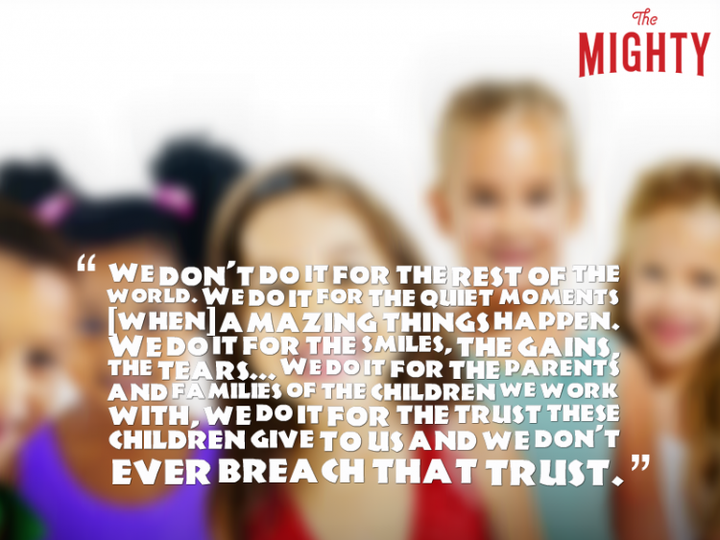 7. "I wish the world knew what an amazing job this is. I wake up every day with a smile ready to see my kiddos. I can't imagine any other job that is as rewarding as this one!"
8. "I love my kids and would do anything for them, but if they are sick, please leave them at home. It's not good for them or me to have a sick learner."
9. "My students teach me more than I will ever teach them."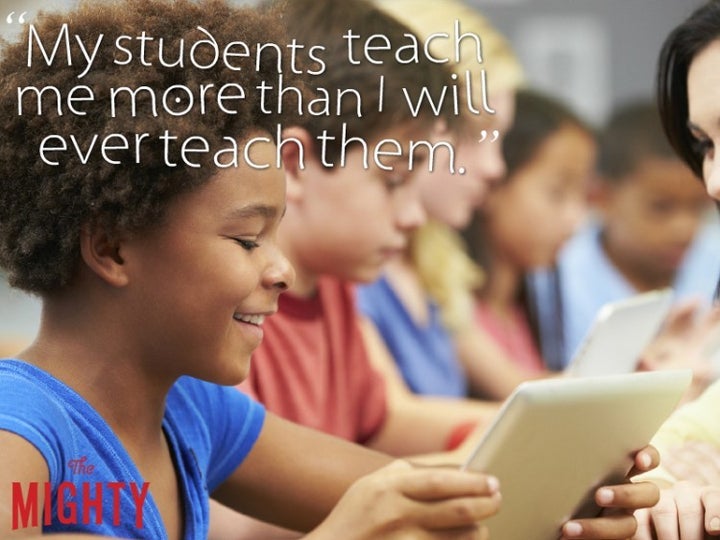 10. "Don't tell too many people, but I have the best job and teacher could ask for. I get to develop lifelong relationships with my students and their families. And watching my students learn and grown is one of the most rewarding feelings in the world."
REAL LIFE. REAL NEWS. REAL VOICES.
Help us tell more of the stories that matter from voices that too often remain unheard.