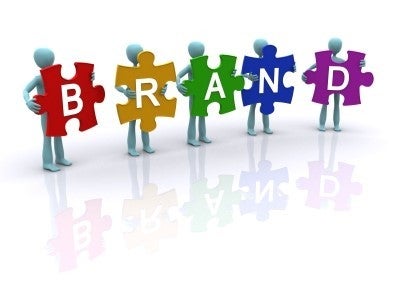 Whether you have identified your brand or not, you certainly have one. Your friends, family, co-workers or clients may be able to help you identify what you are known for (both good and bad.) In a nutshell, this is your brand.
I have not encountered a brand (professional or personal) that could not use some improvements. I have the opinion that your personal and professional brand will overlap, intercept or interfere with one another at some point and time. With that said, personal and professional modifications will give you the best outcome.
We have less than 90 days in 2016… let's get to work! I will not leave you hanging. I have provided tips and a list of some rock stars that can help you get started.
1. Manage your personal and professional life.
Think about how much time you spend at work or running your business versus being at home. For most of us, that time is unbalanced and is heavy on the side of work. Depending on where you are in your professional life, it may seem like all you do is work. I get it, if you are a business builder or professional with the desire to climb the corporate ladder, time simply may not be on your side. I can raise my hand to be added to that category. If you have a family or someone vying for your time, this can become a huge problem. No one is going to understand your career goals and plans like you. Don't get frustrated. Seek support, not understanding.
Danyelle Little of The Cubicle Chick, a Work/Life Management Professional, has an entire blog and business dedicated to helping individuals manage their personal and professional lives. This is serious business! Don't enter 2017 with things severely out of balance. Minor tweaks now will make you happier in the long run. There is plenty of advice from The Cubicle Chick-especially for working parents.
2. Network, network, network.
As a self-proclaimed ambivert, I often enjoy spending time to recharge alone. My extroverted side loves people and can be quite the chatter box. The thing is, just chattering to be chattering is a waste of time. Are you in that boat? If so, it is ok. Make an effort to turn your mindless chatter and socializing into opportunities, partnerships and accountability. Spend some time networking with like-minded professionals or entrepreneurs.
The group interaction is great but meeting face to face was even better! I even met someone that is willing to partner with me when I have clients that need federal resumes. She specializes in them and I don't. Can you say…win-win?
3. Identify your passion and/or purpose.
This is a major topic! Most of us really go through life doing what we can do and what we must do. If you are fortunate, you may be working in the vein of what you love and are passion about. It is in this space where we can truly be ourselves and are the most fulfilled.
Identifying that can be tricky. Licensed Professional Counselor and CEO of InTENtionalU, Ashleigh Manor has dedicated her coaching practice to helping people arrive at that happy place. Happiness = a positive brand. Ashleigh specializes in helping individuals pursue their passion and fulfill their purpose.
4. Start a business or improve the one you have.
Going from employee to entrepreneur can do wonders for your personal brand. Create something, leave a legacy and live out your dream. This is an excellent way to tap into your passion without interfering with your 9-5.
If you have an established business, it is time to re-evaluate things. It is fourth quarter but there is still time to make improvements. Create new products for the holiday rush, hire a virtual assistant on a short term basis to help you out with admin tasks so you can concentrate on revenue generating tasks.
5. Give your resume and career marketing tools and upgrade.
Whether you are in a job market or not, a shabby out dated resume and generic cover letter does not and will not represent you well. As a former Recruiter, I spent a lot of my time searching for "passive" candidates (those not in the market or did not apply for my job.) I would look them up on LinkedIn or search resume databases and tried to convince them to hear about my opportunity. It Is a common practice.
If someone called you about your dream position making 20-30% more than you are making now, would you be interested? Would you have a resume, profile, reference sheet and cover letter that you can submit RIGHT NOW that will show you in the best light?
Create new healthy habits. You know where you fall short. Are you drinking enough water, exercising regularly and eating right? No? Can you make minor or moderate changes over the next few weeks. Don't wait until January 1st and call it a resolution. Start now and call it a lifestyle change. Healthy looks great on everyone. When you look good, you feel good and perform better. What an instant boost in your personal brand.
After seeing the abs on Shantea Johnson, Owner of DHW Fitness, it is obvious that she knows a thing or two about how to get people in tip top shape. Shantea, has experience and education beyond helping you get nice abs, she is also well-versed in wellness. Her menu of services is designed to help you become the best version of yourself.
You have to look the part. Period. This applies to career and business professionals.
I hear you saying that the holidays are coming and clothes cost a fortune. I will let you in on my personal secret weapon.
Tanesha Brown, Personal Shopper and CEO of Discard to Distinct has a knack, passion and gift for finding affordable, gently used or new, designer clothing in your style. I have been her client for slightly over a year. After wearing jeans to work for over 2 years, I had a real need to acquire dresses and professional clothes to accommodate my new lifestyle of being a public speaker. Boy did she deliver …literally. All you need is a style assessment and a budget! It is that simple.
8. Be willing to get out of your comfort zone.
LaTonya Renee, TransformU Coach assists women that need to take an inward look to understand where they are getting stuck, identifying paralyzing patterns and road blocks to their success. This self-evaluation is necessary to help improve our brands from the inside out.
Being honest and transparent is the first step to emerging as the person or professional rock star we were meant to be. Self-work can be difficult and emotional but the rewards are many.
9. Be a person of action.
Don't just take advice, act on it. You may be planning on reading this article and putting the information in the "nice to have" file of your brain. The truth is, you can have all of this and more. While, I don't suggest trying to work on things all at one time, select one or two things to work on over the next few weeks. Check out the Career Hustler Club and join the wait list if you are interested in ongoing advice for your career or business. New hustlers will be accepted really soon so hurry!
10. Get educated (No tuition required.)
For additional information and to register sign up here. Can't make the calls, sign up for the replays on the registration page.
Send 2016 off in such an impactful way, that 2017 will not see you coming!
If you enjoyed this article you may also like:
Support HuffPost
The Stakes Have Never Been Higher
Related
Popular in the Community