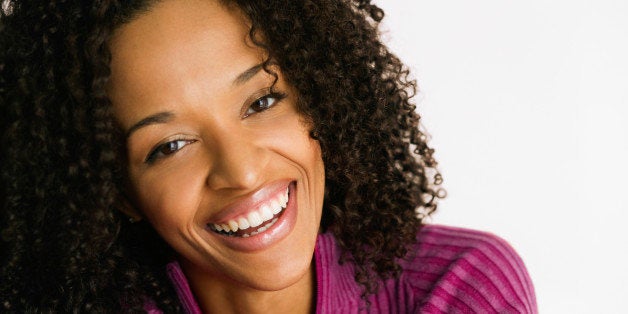 Self-confidence is that great feeling of being able to handle most things life throws you. But even the most confident of us suffers when we are criticized from our bosses, friends, or family, and wish we could run and hide. But practicing the skill of turning obstacles into learned behaviors is a far better response. Here are 10 simple ways to jumpstart your confidence right when you need it - asking for a job or a raise, coping with someone's rage or complaint, even hosting a party. Learn your lines:
1. Buy time. When your boss or customer throws you off-guard with a tricky question, regain your composure by saying, "That's an important issue. Let me think about it, and I'll get back to you soon." Then prepare your response and make the call, being in the giving end. (It works with your family, too).
2. Ban self-defeating language. Drop the automatic apology and turn problems into pluses. So, instead of "I'm sorry this report is so long" or "I'm sorry that this dinner is so spicy," make it "Here's the most complete report you'll ever read on this topic" or "It was fun to experiment with a new recipe."
3. Fight intimidation with preparation. Don't be forced into feelings of helplessness or ignorance. For example, when you are at your doctor's office, arrive prepared with a list of your symptoms, Googled findings, and ask your questions already written down. Then write down the answers given and ask for further advice. It works with your accountant, lawyer, and broker as well.
4. Appreciate yourself as others do. Re-read your own resume on dark days and your big file where you keep fan letters and recommendations from friends and customers along with notices of service and professional awards. Use them for reminders of how accomplished and loved you are.
5. Do a household fix-it job. Repair the leaky toilet or loose bike seat, or replace a sink's washer. Don't wait for someone else to do it. Take the risk of doing something small that you haven't done before -and of succeeding. Basking in pride lifts your spirits and propels your potential for bigger accomplishments.
6. Focus on the facts. When people lose their temper, don't assume the worst and panic. Instead, reclaim yourself by playing reporter. Ask who, what, when, where and why to turn wrath into concrete information that you can address.
7. Exhibit grace under pressure. When your boss (or spouse) criticizes you, avoid your automatic defensive response. Diffuse the anger by simply stating, "point taken." Then change the subject. You've just eased the strain and taken the upper hand.
8. Make your case with body language. This technique works in sales negotiations - even when buying a new car. Offer the unthinkable lowest bid and listen to the response. Then sit up straight, looking more assured, and make a compromise bid. If there's no positive response, then stand up slowly and get ready to leave, gathering your things with care as you reiterate your final word. Walk slowly away. Usually the salesperson will accept it or at least get closer to your terms.
9. Practice good public relations. This is perfect for married couples. Brag about your partner, or let him/her brag about you. When you go to a dinner or party together, prepare ahead of time, even for just a few minutes, by asking each other what you'd each like the other to say to the others, and do it well. Being on the giving or receiving end of this strategy will serve you both. It works in any business meeting too.
10. Ask for a positive stroke from a friend or spouse. Trade compliments. Tell each other why you care. Take one-minute turns at the end of a meeting, a phone call, even before falling asleep. Your spouse is a perfect candidate. Ask him/her to tell you why s/he loves you. The response will be silly, sexy, sensitive, hilarious, a bit dull, or sometimes profound. Then take your turn. Do it when you need it, or better still, make it a nightly ritual each time, giving and receiving intimate validations that you desire and deserve. You will instill in each other the confidence of lovingness.
REAL LIFE. REAL NEWS. REAL VOICES.
Help us tell more of the stories that matter from voices that too often remain unheard.