There are many, many good television shows out there these days, and hardly enough time — or awards — to give them all their due. Plus, not everyone is going to agree on which of our current small-screen offerings are truly the best. While one person stumps for Rachel Bloom's nuanced and hilarious delivery on "Crazy Ex-Girlfriend," another one could justifiably argue that Andrew Lincoln's performance on "The Walking Dead" is truly where it's at. 
While Sunday night's focus will be on the Emmy-nominated shows, actors, writers and co. at this year's award ceremony, don't forget to check out the worthy shows that fell short of nabbing a nod for 2016. Ladies and gentlemen, 10 shows for your Roku queue consideration.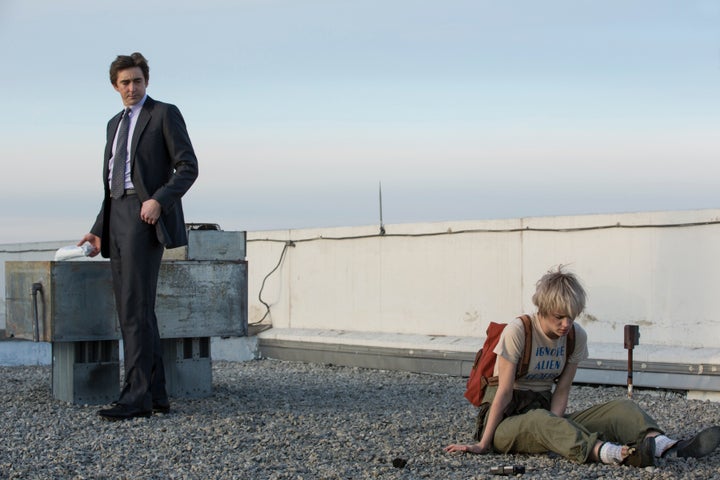 "Halt and Catch Fire" (AMC)
What might sound a little hokey ― a show about Texas' Silicon Prairie and the rise of personal computers in the 1980s ― ends up being deeply emotional and perfectly nerdy. First off, the opening credits of "Halt and Catch Fire" constitute a work of art. Secondly, Lee Pace and Mackenzie Davis are some of the most captivating actors, the former playing an ex-IBM visionary gone rogue and the latter a budding coder raising a video game company from the ground up. If you're turned off by the tech angle, don't be ― this show is gorgeously shot, gorgeously acted, and a smart way to fill the shoes AMC's other mega hit, "Mad Men," left behind. ― Katy Brooks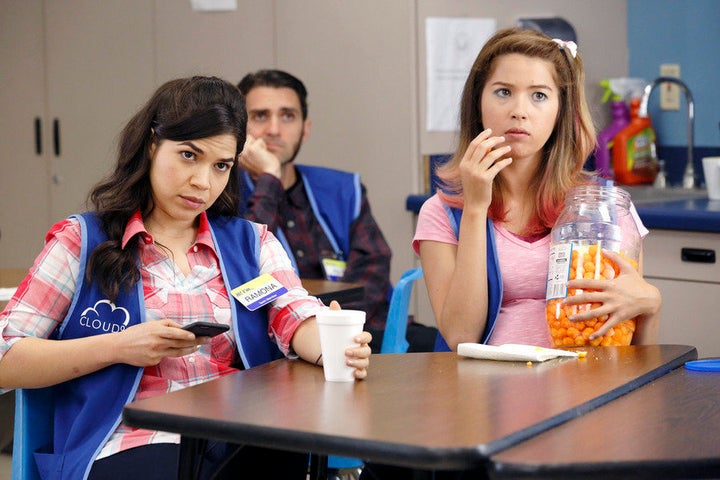 "Superstore" (NBC)
Workplace comedies are nothing new, but NBC's "Superstore," set in a big-box chain à la Walmart, brings a fresh and funny perspective to the genre. Instead of cubicle stiffs, our heroes are blue-vested minimum-wage-earners who must navigate their relationships among towering toilet paper displays and questionable labor practices (in one episode, the employees are locked in overnight after staying to work late, unable to contact corporate to get them out). A premise that could have quickly devolved into hacky jokes on class instead has given NBC a smart, funny offering — even more so toward the end of its first season — and hopefully the industry will recognize that as it continues. ― Jill Capewell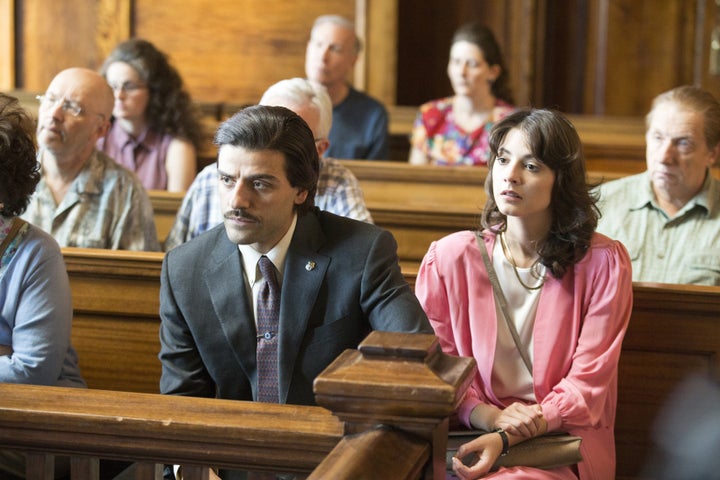 "Show Me a Hero" (HBO)
From the same person who brought you "The Wire" comes "Show Me a Hero," the 2015 HBO miniseries based on Lisa Belkin's 1999 nonfiction book of the same name. David Simon tells the impassioned story of the Yonkers, New York, desegregation and public housing battle. The series delves deep into local politics, racial issues and public housing all while taking you back to the 1980s, bringing recent history to the forefront. Oscar Isaac plays the city's mayor, Nick Wasicsko, an ambitious young politician. He owns this role and manages to hook you immediately. At just six episodes, this miniseries is an easy one to digest. "Show Me a Hero" didn't receive any Emmy nods, but the limited series is worth watching and is available for your viewing pleasure on HBO Go. ― Lauren Moraski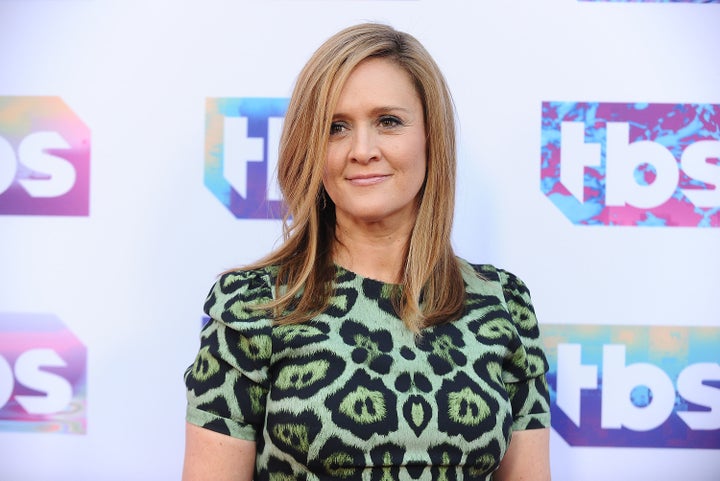 "Full Frontal with Samantha Bee" (TBS)
What if I told you, dear reader, that a half-hour news comedy program exists on TV right now that has registered 100 percent on Rotten Tomatoes? Who, exactly, first pops in your head? Most likely, your mind has raced directly to the face of HBO's John Oliver. But no, for as brilliant as "Last Weekend Tonight" is, the show has registered only a mere 97 percent on Rotten Tomatoes. The perfect 100 goes, instead, to TBS' "Full Frontal with Samantha Bee." Bee's show has been so consistently funny and brilliant since its debut that it's making the head honchos at Comedy Central look downright incompetent for not even approaching her about filling the shoes Jon Stewart left as host of "The Daily Show." Now, again, Bee has been snubbed, not receiving a nomination for Outstanding Variety Talk Series at the 2016 Emmys. Perhaps the reason is its February debut, which registers pretty late in the eligibility period. But forgive me if I can't help but think there's another potential reason for the snub that is so frustratingly predictable I don't even have to say it. I suppose next year we'll find out which one it was. ― Maxwell Strachan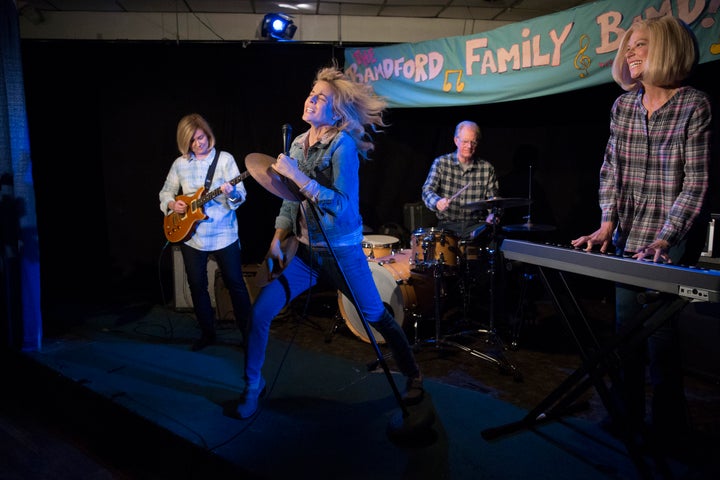 "Lady Dynamite" (Netflix)
Longtime comedian's comedian Maria Bamford produced and stars in this Netflix original. The show is somewhat autobiographical of Bamford's life, mixing stories of her rise as a comedian with her struggles with bipolar disorder. The latter of those subjects as well as the ambitiously inventive storytelling ― think magical realism, multiple time jumps per episode and aesthetic absurdism (such as her agent's office having a huge sign outside that states it's her agent's office) ― seems to have scared mainstream audiences away.
But "Lady Dynamite" easily has the best jokes on any television show this year, as well as the most vulnerable presentation of any protagonist. Bamford made tons of money playing the "Crazy Target Lady" in advertisements earlier this decade, banking on her own experience with mental health. The comedian pays penance for her past role through the first season, calling the corporation out for being evil and exploitative in various narratives that peak in a climax involving a sugar-demon Mark McGrath. If you're one of those people who "didn't get" shows like "Arrested Development" or "South Park" when they first came out, only to join the bandwagon about their brilliance years later, don't make that same mistake again. "Lady Dynamite" is the kind of show that'll inspire countless more throughout the next decade.  ― Todd Van Luling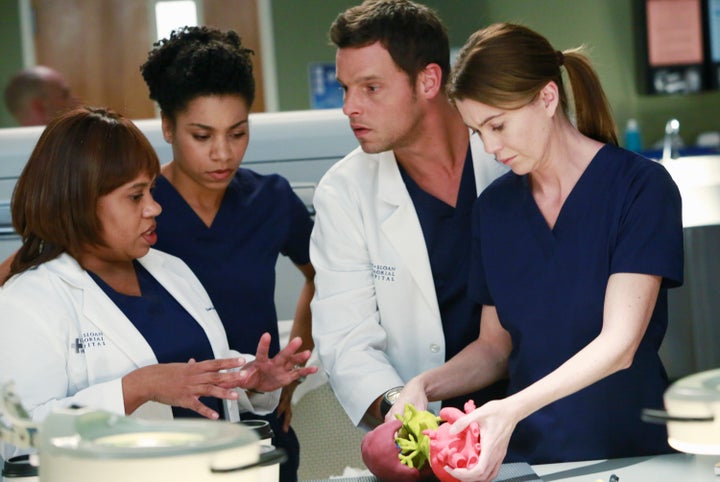 "Grey's Anatomy" (ABC)
"Grey's Anatomy" has been on the air since 2005. Yes, that's right, haters. After 12 seasons (going on 13), you'd think Ellen Pompeo, who plays the titular character on the ABC show, would've gotten some Emmys love. Nope. Pompeo has never been recognized for her work as Dr. Meredith Grey, and this year could've and should've been her time to shine. People. McDreamy left the show died, but Pompeo stayed on and gave some of the best performances of her life. Even though some think this show has overstayed its welcome (never!), it's lived a longer life than any of Shonda Rhimes' other shows. Give her and Pompeo an Emmy already! ― Leigh Blickley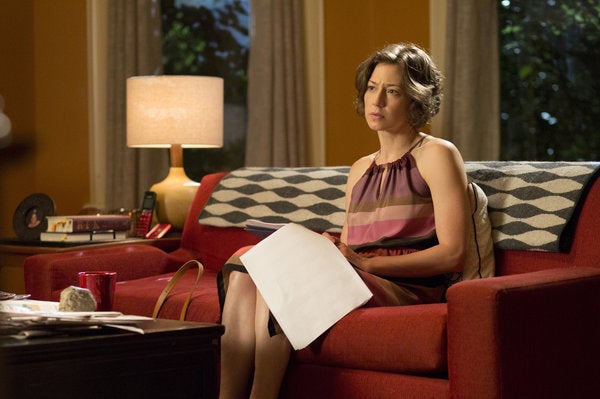 "The Leftovers" (HBO)
While this HBO drama had a rocky first season, critics and fans seemed to agree that the story of people left behind years after a "Sudden Departure," where a noticeable chunk of the population mysteriously disappeared, truly came into its own for its second turn on the small screen. The Academy of Television Arts & Sciences had a number of stellar performances to nod at — as our resident film guru Matthew Jacobs wrote, "Carrie Coon. Justin Theroux. Regina King. Christopher Eccleston. Liv Tyler. Amy Brenneman. Ann Dowd. Pick one! Any of them! Please! (But especially Carrie Coon.)" It's been renewed for a third and reportedly final season, so get it together, Television Academy! ― JC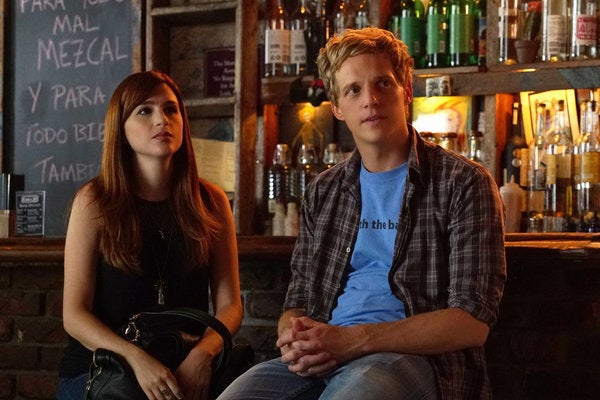 "You're the Worst" (FX)
Let's talk about the ensemble cast of "You're the Worst." Aya Cash's turn as Gretchen has been hailed as "the best depiction of clinical depression ever." Chris Geere is so charming as Jimmy, he's become fans' first choice for the next Doctor (please!). Kether Donohue is a national treasure; her character Lindsay is a certified scene-stealer. And Desmin Borges is currently bringing a rough-around-the-edges story of a young military veteran living with PTSD to FX viewers. (I could also write all day about how great recurring performances by Brandon Mychal Smith and Todd Robert Anderson are.) The show is ostensibly about forming relationships in your 20s, and how feelings of inescapable hopelessness plague each and every minute of a 20- or 30-something existence. But the plot twists and turns in pleasantly unexpected ways, all the while draped in a dark comedy that's truly one of the most intriguing things on TV. ― KB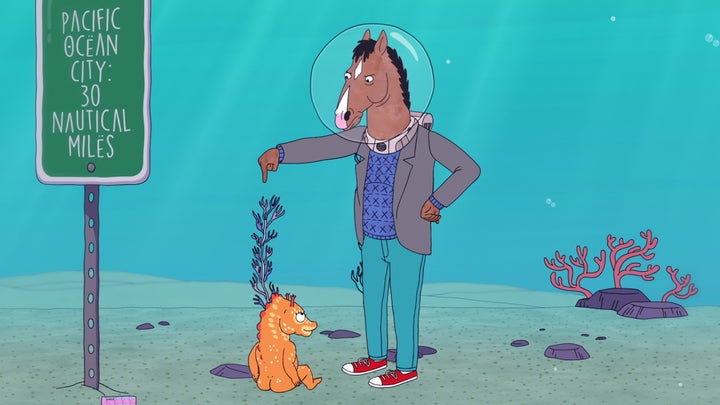 "BoJack Horseman"
Sorry, but there is no way in hell that "The Simpsons" deserves an Emmy nomination for anything that transpired during Season 27. Yet, when I go to www.emmys.com, there it is: a nomination for Outstanding Animated Program. That pathetic excuse of a makeshift lifetime achievement award would be enough for a screed in and of itself. But compound that truth with the fact that the "BoJack Horseman" episode "Fish Out of Water" is nowhere to be found on the same page, and we have the basis for an all-out revolution. "Fish Out of Water," for those who don't know, was the fourth episode of "BoJack Horseman" Season 3 and is a beautiful tale that takes place underwater and with almost no dialogue whatsoever. In it, BoJack Horseman (everyone's favorite depressive, alcoholic horse-man movie star) tries to apologize to an old friend, make it through the press circuit and deal with an abandoned baby seamonkey. It's a beautiful, subtle piece of art that deserved to be recognized — if not the entirety of "BoJack" itself — and instead, we're talking about "The Simpsons"? Are you shitting me? ― MS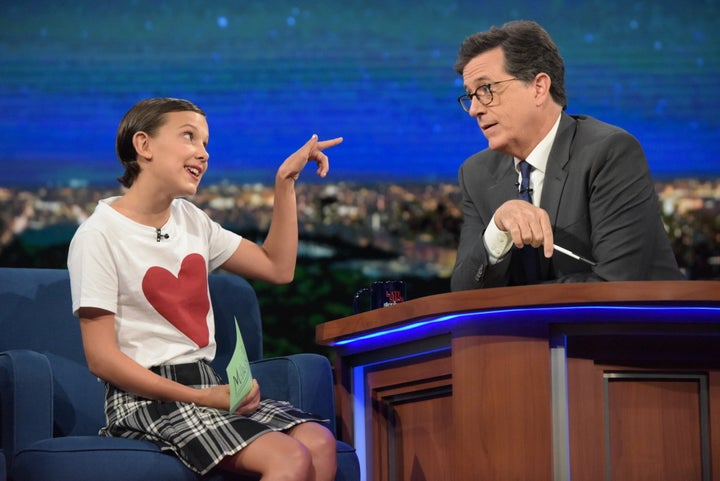 "The Late Show with Stephen Colbert" (CBS)
Nation, we have a problem. Stephen Colbert, perennial Emmy nominee and previous winner, has been snubbed from the Variety Talk category. Yeah, this is serious. Unlike his "Colbert Report" days, ratings haven't been been coming too easily for Colbert's "Late Show" gig. But have the chants of "Stephen, Stephen" truly stopped ringing in your ears? Despite dropping his character, Colbert is still the same quippy, "Lord of the Rings"-loving dude he's always been. Truly, this is the one snub to rule them all. ― Bill Bradley
Calling all HuffPost superfans!
Sign up for membership to become a founding member and help shape HuffPost's next chapter
BEFORE YOU GO
PHOTO GALLERY
Emmy Predictions 2016