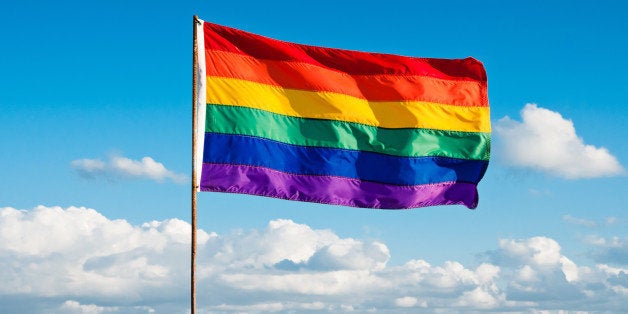 By Jessica Toste and Brandon Beck
When you think of the state of Texas, you probably aren't imagining a landscape of rainbows, glitter and celebration for people who identify as lesbian, gay, bisexual, transgender and/or queer (LGBTQ). In a state notoriously hostile to LGBTQ rights, it was hard to be surprised by recent news that Texas is leading a multi-state lawsuit against the federal government, following the release of Department of Education guidance on school access and support for transgender students. State politicians have gone even further, with Texas Lt. Governor Dan Patrick announcing he will advise school districts to defy federal guidance based on (what he deems to be) violation of state law.
While there is undoubtedbly progress to be made, we need to acknowledge that Texans are more LGBTQ-friendly than our state politicians may lead you to believe. Read on for a sampling of activities, events and policies representing LGBTQ pride in the Lone Star State.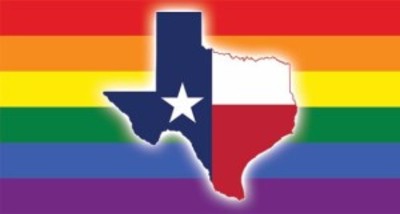 Houston Most Populous U.S. City to First Elect Openly Gay Mayor. Annise Parker was elected mayor of Houston in 2009 and served for six years. She is an openly gay woman, a politician and a graduate of Rice University. She made headlines when elected as Houston's first openly gay mayor and for being an openly gay mayor of the most populous U.S. city to date. When Parker was a city council member, in 1997, she helped establish Houston Pride as a nighttime parade and helped propel it toward becoming one of the largest Pride events in the United States.
Pride. Houston Pride is typically held the last Saturday in June to commemorate the Stonewall Riots. The first Houston Pride Parade happened in 1978, and the event has evolved over the years. Currently, Houston Pride Parade ranks among the top 10 Pride events in the United States in attendance and pride. Austin Pride is typically held in August and includes a week of events including a parade and also receives rave reviews for its participation and celebration. While Houston and Austin are recognized on a national scale for their Pride events, many cities around Texas have exceptional Pride events including Dallas, San Antonio, El Paso, Tyler, San Marcos and other smaller towns that are bringing Pride to their neighborhoods.
NAGAAA Gay Softball World Series. This August, Austin will hosts the 40th Gay Softball World Series. This is the largest annual LGBTQ sporting event in the world. It hosts over 5,000 athletes, coaches and fans from 43 member cities across the U.S. and Canada. 2016 marks the 5th time that Texas has been selected to host the Gay Softball World Series since 1977, more than any other state.
Texas Gay Rodeo. With an annual event, the Texas Gay Rodeo Association has spent the past 30 years promoting the image of LGBTQ women and men in rodeo. The TGRA also engages in charitable activities, having donated upward of $3 million to Texas charities. Grab your boots and meet us at the next rodeo in spring 2017. Yeehaw!
Including Gender Identity in Non-Discrimination Ordinances. Austin, Dallas, Fort Worth and Plano are all cities in Texas that have non-discrimination ordinances that enumerate gender identity. Austin, in addition, has a city-wide ordinance that requires businesses with single-stall restrooms to be designated gender inclusive.
Major Cities' Equality Rankings. Each year, the Human Rights Campaign (HRC) completes a nationwide evaluation of municipal law. The 2015 Municipal Equality Index (MEI) rated 408 cities from every state in the U.S. on their laws, policies and services related to inclusivity and protections for LGBTQ people. On a scale of 100, four Texas cities scored either perfect (Austin and Dallas) or near-perfect (Forth Worth and San Antonio) scores. Compared with the nation's average of 56, our major cities seem to be leading the pack.
Response to Marriage Equality Ruling. On June 26, the U.S. Supreme Court ruled the 14th Amendment requires all states to both recognize and grant same-sex marriages. Although representatives in Texas may have loudly expressed their disagreement, that didn't stop Texas residents from celebrating. Following the SCOTUS decision issued moments after 10 a.m., county offices in major Texas cities responded quickly and enthusiastically. In Austin, Travis County Clerk's office promptly began issuing marriage licenses to same-sex couples at 10:30 a.m. By the end of the day, 18 county offices were issuing licenses with many other joining in succession over the week that followed.
Higher Education in Texas. The University of Houston is called a "brave space" for LGBTQ advocacy in the South by The Advocate. The University of Houston is a grounds for LGBTQ student advocacy and non-discrimination. They have passed the Josephine Tittsworth Act, a student bill for the safety of trans students, have an active LGBTQ Resource Center, an enacted and enumerated non-discrimination policy, and a student health center that provides trans related health care. Twenty-nine other colleges in Texas have enacted and enumerated non-discrimination policies.
Top LGBTQ-Inclusive Corporation Relocating to Texas. Toyota has received top scores on the HRC's Corporate Equality Index (CEI) since 2008. Reflecting a strong diversity and inclusivity in their policies, Toyota is a leader in LGBTQ equality in the corporate world with a perfect 100 score again in 2016. In 2014, Toyota announced the move of its U.S. headquarters to Plano, Texas. Now about 50 percent complete, the plans involve a build of more than 2.1 million square feet, one of the largest corporate building projects currently underway in the state. Not only will the presence of Toyota bring in thousands of new jobs, but it is also sure to influence the region's responsiveness to LGBTQ issues.
While the myth is that everything is bigger in Texas, our politics seem to follow that cliché. Our governor, lieutenant governor and attorney general are actively portraying our state as dangerous for LGBTQ individuals. As you can see, Texas is more than the sum of its politicians. Many cities and activities in this great state are LGBTQ-friendly. LGBTQ Texans and their allies are fighting the good fight and working on a path toward equity and access for all people despite the scare tactics of a few. So even though things are bigger in Texas, we hope that it is big hearts, not big egos, that come out on top.
Jessica Toste, PhD, is a Public Voices Fellow and an assistant professor of special education at the University of Texas at Austin. She serves as chairwoman of the Austin Chapter and National Advisory Council of the Gay, Lesbian, & Straight Education Network (GLSEN).
Brandon Beck, PhD, is the graduate elementary education program coordinator at Texas State University who serves as chairman of the Transgender Education Network of Texas (TENT).
Calling all HuffPost superfans!
Sign up for membership to become a founding member and help shape HuffPost's next chapter