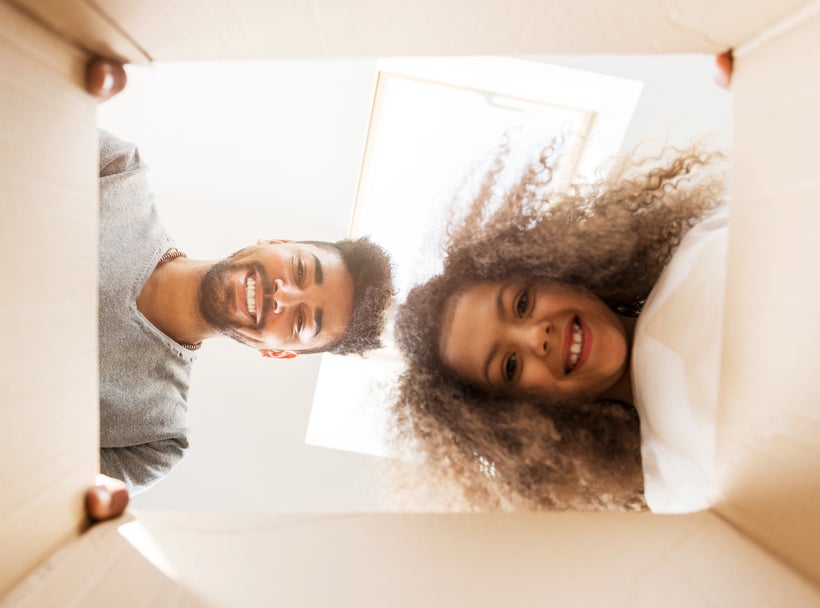 Today there is a strong real estate market in most major cities, and lenders are starting to approve more loans. Yet, with many millennials buried in student loan debt, it can be hard to determine the right time to buy your first home. Here's a quick check to help you decide if you're ready for real estate ownership:
What are your life plans for the next seven years? To increase the time for appreciation, experts recommend living in the home for at least seven years. It often takes five years to break even. Many times, the focus is on the upside of home ownership. Tax-free growth and appreciation to build wealth over time. It is true that reducing the mortgage through monthly payments, combined with appreciation, is a solid way to increase wealth. The trouble is that real estate has very high transaction costs on both sides of the deal. Home buyers must pay thousands in closing costs, and sellers must pay an average of 6% to a real estate professional, which also adds up to thousands of dollars. You must earn enough in appreciation and mortgage reduction to cover those costs before selling.
How stable is your job? Job stability solidifies income and reduces the need for job relocation. Current employers are less likely to transfer you to a new city than a new employer, and your job may or may not pay for the cost of a move, especially if costs include selling a home. With rental property, you can move every year when the lease renews, and in some cases you can leave before the lease ends, giving you greater mobility.
How stable is your life? In addition to job stability, you must also anticipate future life events that might lead to a change in housing needs or location. Factors such as a growing family, aging parents, the school your child attend and other life events, can change your needs. While you are unable to predict the future, you can evaluate potential life events and use a seven or ten-year timetable to buy the right house to meet those needs.
How's your credit? Lenders evaluate a loan with a close eye on your credit report and credit score, as an indicator of default risk. Do you have current late accounts? Has it been months or years since the last late payment, foreclosure or bankruptcy? Having infractions on your credit will not necessarily prevent you from obtaining a loan, but the time since the last derogatory mark matters. Most lenders want to see a credit score of 640 or higher. A lower score does not lead to an automatic decline if you have other positive factors such as a larger down payment or low debt to income.
How much do you have in the bank? Lenders also look at assets. Buying a home includes more than making a mortgage payment each month. Instead of calling the landlord when the faucet leaks, you must make the repairs yourself. Even if nearly all your assets are in a retirement account, lenders like to see a habit of savings. It could be three weeks or three years before something breaks, but you will find the need to replace and repair items in the home on an ongoing basis.
Have you saved enough for the down payment? It is not necessary to delay until you have saved up 20% for a down payment on your new home. There are many loan programs that only require 3 or 3.5% down. FHA, a popular loan for first-time homebuyers only requires 3.5%. In addition to the down payment, you must also cover closing costs, and you should have additional money to cover any immediate repairs, moving costs, furniture, and other expenses for the home.
How is your monthly cash flow? Adequate cash flow is essential to home ownership. If you tend to run out of money before the month ends, you are not ready. Home ownership requires a higher level of responsibility than renting. The ability to save for essentials like taxes, insurance, and repairs can impact the homes appreciation and your ability to stay current on the mortgage.
What is the condition of the local market? Both the local rental and buying market are important when evaluating the benefits of buying a home. Rising rent prices could make purchasing a home more affordable. Real estate markets vary across cities and neighborhoods and where you choose to live will play a significant role in the quality of your investment. It is also good to run a comparison of renting versus buying based on data from your local market.
Will you be able to maximize tax benefits? One of the key advantages of home ownership is the appreciation you may gain, which can build wealth. In addition to rising home values over time, you can also benefit from annual tax deductions, if you itemize. In some cases, the deductions alone will qualify you for itemization, lowering your tax obligations. Common deductions include interest, points in the year you close, property taxes, and in some cases PMI (Private Mortgage Insurance).
Are you ready for the increased responsibility? Home ownership is more than getting the keys and changing the color of the walls. You must learn or have handy skills to make repairs as they arise, or the funds to pay others. Leaving a leaky roof unrepaired can lead to more expensive costs down the road. YouTube videos, classes at home improvement centers, and even classes at a community college are available to everyone who wants to learn. If you do not currently have the skills, or wish to gain some basic skills, you must have enough money in the bank to replace the toilet, repair the roof, and change the water heater when the time comes.
Owning a home has may benefits both emotional and financial. But, buying a home before you are ready can lead to frustration and a loss of capital if you decide to get out before the home value rises enough to cover your costs. Take time to evaluate your financial life as it is right now while steering clear of letting the emotional excitement of buying your first house dictate your decision. You'll be glad you did!
Ryan Sasson is the CEO of Strategic Financial Solutions. He co-founded the company in 2007. A native New Yorker, Ryan has almost two decades of experience starting and growing businesses in the region. Before founding Strategic, Ryan was the president and founder of Timberline Capital, one of the largest Merchant Cash Advance companies in the country. Ryan is a member of YPO Metro and in involved with multiple charitable organizations. Ryan holds a Bachelor of Science in Business Marketing and Business Management from Tulane University and is currently enrolled in the Presidents Program at Harvard Business School. Meet Ryan via LinkedIn
REAL LIFE. REAL NEWS. REAL VOICES.
Help us tell more of the stories that matter from voices that too often remain unheard.
This post was published on the now-closed HuffPost Contributor platform. Contributors control their own work and posted freely to our site. If you need to flag this entry as abusive,
send us an email
.