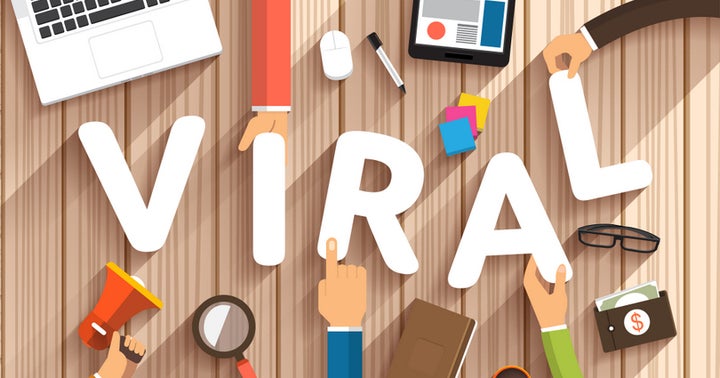 If you look at a variety of successful content marketing campaigns, they'll all have five elements in common. They're relevant; they solve specific problems of their target audience; they all feature great storytelling; they are easily accessible and digestible; and they all have a clear call to action.
As we wrap up another year, it's time to look back at your content and assess how much of it contained these five elements. What can you do to make sure your 2016 content has them? As we head into a new year, resolve to .
1. Add video, images or an infographic
Across the board, content with visual data does better than content without. Resolve to include compelling visual elements in all your content in 2016. If you've never created an infographic, maybe this is the year to do so. Get started with a DIY tool like Piktochart.
2. Pay attention to your headlines
Writing awesome headlines is one way to grow your traffic and make your content more shareable. Peter Koechley, co-founder of Upworthy, told Wired that traffic on his site can vary by as much as 500 percent based on the headline. A clickable headline doesn't just focus on the keywords, either — it makes people curious. One tip from top marketer Neil Patel is to model your headline from one of the viral headlines. Spend time creating the perfect headline, . "The Father of Advertising" David Ogilvy said you should use people's language if you are trying to persuade them to do or buy something. In March 1959, Ogilvy wrote what is arguably considered the most famous headline of all time. It says "At 60 miles an hour the loudest noise in this new Rolls-Royce comes from electric clock." The headline did not follow any rule, but that made a huge impact for his career. Because of what he did for Rolls-Royce, Ogilvy impressed Shell. The company only included his agency on the list of agencies that they were considering.
3. Remember that length matters
Blog post that are at least 2,500 words on a decade-old domain rank the best in Google. Meanwhile, contents with at least 3,000 words get twice the amount of shares shorter post does.
4. Create stories that evoke emotions
Research suggests that surprise, amazement, curiosity, and uncertainty are the emotions that can lead to viral content. As the line goes, humans are not thinking machines that feel. We are feeling machines that think. This could be the reason why Microsoft's feel-good stories landed them on the top spot of LinkedIn's Most Influential Global Brands this year. While Microsoft is a software brand, most of their contents are about triumph, redemption, and kindness. They succeed because they were able to look for a middle ground between their brand's story and their customer's story.
5. Make your content honest and authentic
Traditional journalism says it's best to provide an honest depiction of the article's facts. This should always be a rule in content marketing. Inbound marketing specialist Randy Milanovic said you can build trust with transparency by letting your customers get to know your team via Authorship and social media.
6. Offering more mobile-friendly content
With nearly 60% of searches now coming from mobile, consumers want smooth experience. So, beyond being the biggest name in search, and the fact that there are tremendous costs associated with SEO rankings, does Google really help businesses engage prospective customers in real time? Does it offer consumers the ability to receive, when requested, special deals from businesses?
The answer is no and no. Imagine if search engines actually notify a business that they were being searched in real time, in addition to giving the customer an opportunity to start a dialogue. That would take search to a new level. And that new level is Wolfie. Wolfie is a game-changing micro-location based Search Engine that helps the consumer find great offers on local products and services in real time and anonymously. Whether the consumer is searching to fill a craving, find a local spin class or a new appliance, within seconds Wolfie alerts relevant nearby businesses of the potential customer. Additionally, if the consumer requests it, businesses have the ability to instantly engage them with a special offer or deal as incentive to shop.
Whether it is a big city or small town, businesses and customers alike depend on online search to discover. Yet, that's all. Businesses have no idea customers are searching for them until they review their analytics and even then, they have no idea what the customer chose to do. Consumers, on the other hand, never get an opportunity to know if a business owner would go that extra mile to make them a customer. Wolfie recently launched in New Jersey and Connecticut and will be introducing new markets every month. Currently, there is no cost to the business owners or consumers to search. Having easily digestible and real-time-friendly content on your website could help companies serve their potential consumers that are actively searching on mobile.
6. Create a timely campaign
Google Trends can help you identify emerging trends in your industry. Companies like GE, Northeast Utilities, and Lawyers.com use Curata, a content curation software. It allows them to find, curate, share, and analyze content on any number of specific issues or topics.
7. Promote your content using the best tools
Your content will be wasted if no one sees it. William Harris, Vice President of Marketing and Growth for Dollar Hobbyz, uses a dozen of tools to promote content. He uses BuzzSumo to quickly find the top influencers for a certain project. He also uses Buffer to share his contents from social media accounts in one place. If you don't have time to go back to your old posts, these tools can help you reshare them through social media. Talking about social media, you can save tons of time using automating apps such as IFTTT and Zapier. Other than these tools, you can also take advantage of video sharing sites, podcasts, and business listing sites to combine content marketing with SEO.
8. Produce content consistently
Aside from creating engaging content and measuring its effectiveness, there's one more thing that challenges content marketers. That is to produce content routinely. The Digital Information World said useful content posted consistently will succeed in 2015. So how many times do you have to post per week? According to LinkedIn, all of the top brands in 2015 post an average of 12.6 updates per week.
9. Always include calls to action in your posts
Call-to-action buttons have up to 200 percent higher click-through rate than text. In creating your buttons, remember that color, size, position, shape, and wordings matter. In wording, your CTA should be direct, convey value, and create urgency. Examples of urgency are "sale ends today" and "donate now.
10. Exude positive energy
Coca-Cola ranked number four in this year's world's most valuable brands by Forbes. To some, it does not make sense how a product made of carbonated sugar water is one of the best brands on earth. Coca-Cola just proved that they mastered their content marketing strategy. It's simple: the brand's campaigns ooze positive energy. They embraced happiness and well-being through their "Share A Coke" and "Where will happiness strike next?" campaigns.
Related
Popular in the Community