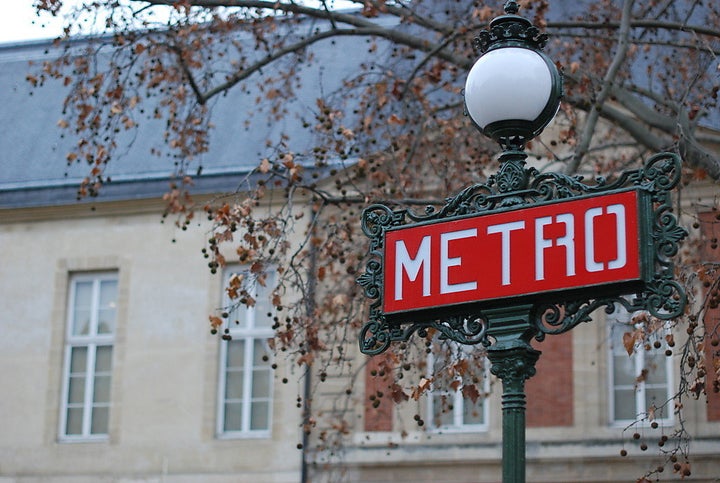 Budget-minded travelers heading to Paris have reason to take heart. Although Paris is the world's most visited city and its very name is synonymous with luxury, it's not necessarily expensive to visit.
From efficient public transportation to cheap eats and affordable hotels, there are plenty of simple ways to trim big bucks from your Paris travel budget. Here are 10 sure ways to save money when visiting the City of Lights.
1) Take public transportation to and from the airport.
If you're arriving into Charles de Gaulle airport, take the RER B train into Paris. Tickets are €9.10 (including a transfer onto the Metro).
The city's airport bus, the Roissybus, shuttles between the airport and Place de l'Opéra every 15-20 minutes for €10.
Stay away from taxis. They'll cost at least €50 from the airport into the city's center.
2) Paris is "out" when fashion week is "in."
Fashionistas descend upon Paris twice a year for "fashion week," throwing lavish shows in public places (and occasionally taking them over). While this is all very glamorous, unless you've been invited to the party, stay away. Hotels completely book up, as do restaurants.
Upcoming shows are June 27-July 5 and September 25-October 3, 2012. Check out the "Mode à Paris" website for more information and dates.
3) Don't buy single Metro tickets.
One ticket in the Paris Metro costs €1.70, but a 10-pack, called a carnet (pronounced "car-nay"), costs only €12.70. Buy a carnet from a ticket vendor or through a machine and you'll save money and time.
There are other options, including day and multi-day passes. (Read more in our guide to the Paris Metro and buses.)
Also, remember to hold onto your ticket for the duration of your trip. Ticket controllers regularly stop riders and ask to see stamped tickets. You don't want to be fined for not having it on you.
4) Consider the Paris Museum Pass.
Planning to hit up the Louvre (€10), Musée d'Orsay (€9) and the Palace of Versailles (€18)? And that's just the first two days?
Serious museum addicts should consider the Paris Museum Pass, which grants admission to these and more than 50 other museums and sights in and around Paris. The pass costs €39 for two days, €54 for four days and €69 for six days.
5) Choose a central, affordable hotel.
Happily, Paris is a city still blessed with many small, family-run hotels. It's not difficult to find an affordable two or three-star hotel in central Paris for less than €125 a night during the spring and summer.
Many of these hotels are located in historic buildings (sometimes with laughably small elevators -- or none at all) and some do not have air conditioning. However, weather is usually mild in Paris and you can sleep with the windows open throughout most of the summer.
6) Skip breakfast at the hotel.
Whether you book a one-star or a four-star hotel in Paris, breakfast is usually not included in the room rate. Most hotels charge between €9-13 for a simple breakfast, which often consists of juice, a croissant (and sometimes a pain au chocolat) and a hot drink.
This isn't a good deal. You're better off finding breakfast at any nearby café where you can eat the same thing (or better) for about half the price, especially if you stand at the bar (see next tip).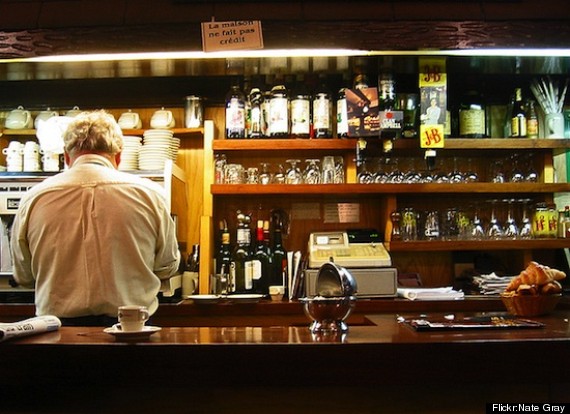 Photo: Flickr
7) Drink your coffee at the bar.
In most Parisian cafés, an espresso ordered and enjoyed at the counter will cost about €1. A café crême, allongé, or other hot drink may cost another euro. Those same drinks will cost about twice as much when ordered from a waiter and sipped at a table.
If you want to pass some time at a café table taking in the ambiance, go ahead and pay for it. But if you really just want a coffee (or glass of wine or beer), take it at the bar. You'll also be served much more quickly.
8) Never pay for Wi-Fi.
Ironically, many budget hotels in Paris offer free Wi-Fi, while more expensive hotels (especially those catering to business travelers) charge for it.
We never pay for Wi-Fi in Paris, as there are plenty of places to get it for free, from city parks to Starbucks and McDonald's. (Check out this list of where to find free Wi-Fi in Paris.)
Once connected, call home for free (or pennies) using Skype, FaceTime or other programs.
9) Take advantage of lunch deals.
French bars and restaurants pack in office workers at lunch serving up affordable two and three-course lunch "menus" that usually cost from €9-15. These lunches are great values, especially when compared to dinner prices. We usually enjoy a nice lunch menu, and then go lighter for dinner.
For something cheaper, most bakeries ("boulangeries") become very efficient sandwich-selling operations during the lunch hours, handing over delicious baguette sandwiches with a dessert and beverage for about €6-7.
10) Book your Eiffel Tower tickets in advance.
Jump the Eiffel Tower's (substantial) ticket buyers' line by booking your ticket and choosing a lift time in advance through the Tower's website. You can book up to the day before your visit.
Okay, this won't exactly save you cash, but it's guaranteed to save you time. And time is money, right?
Popular in the Community