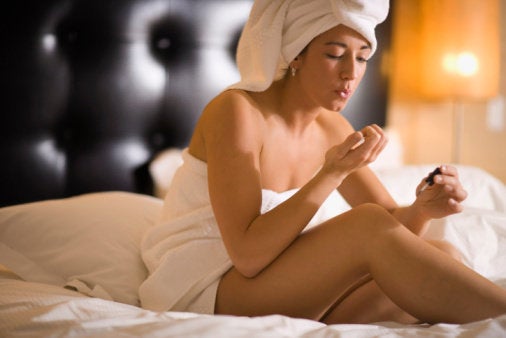 Every year, the unofficial start of spring begins with the first official pitch of the baseball season. This year, President Obama threw out the first pitch at the Washington Nationals opener in the nation's capital. You could almost smell the spring flowers beginning to bloom as the ball was thrown.
Flowers aren't the only things that start to bloom at the beginning of baseball season. Romance and dating, those venerable warm weather sports, also take a step up to bat this time of year. People emerge from their winter slumber friendlier and with renewed vigor to start dating again.
But to get in shape for dating and be ready for the opening season, you must train like the best baseball players do. Whether it is for online dating or good old-fashioned been-fixed-up type dating, a blind date or a good friend who might be more, spring training will help to ensure that you don't strike out the first time at bat -- or get sent back to the minors without having a chance to really show your stuff.
With that in mind, I have put together a list of 10 Spring Training Tips, just in time for the beginning of dating season. These are especially important for folks who those who are re-entering the dating scene after a long layoff (for whatever reason) and have been out of the game for awhile. These important strategies will get you back on your game so you can hit a home run your first time at bat.
* Step up to the plate. You might be thinking that you don't need a relationship or you've already done that. Know that you're never too old and it's never too late for a relationship. Especially for boomers and others who find themselves suddenly single, relationships provide companionship and they are vital for your physical and psychological health. For example, studies show that seniors in relationships have better immune systems and live longer. They also have better heart health and are happier overall.
* Play it safe. Women and men who date online are very concerned about their safety. But there are easy steps to stay out of harm's way. First, always meet your date in a neutral, public place in the daytime. Second, don't have your date drop you off or pick you up at your house. Third, don't give out your home phone number or home address. Cell phone numbers are best. Finally, tell a friend where you will be going, how long you should be gone and whom you are going out with.
* Suit up: Dress to impress. Put your best face forward by looking your best. Dress appropriately for your chosen outing and wear clothing that is flattering. Just because you are focusing on your outer appearance, doesn't mean you are hiding your true nature. Remember, a quality first impression sets everything in motion.
* Warm up: Plan conversation starters. Take time to think about what you will do and say on the first few dates. You want your date to go home and remember you and your time together. Plan an activity that would be fun to do, like a concert in the park or lunch at a local cafe. Also, especially for those seniors who are getting back into the dating game after a long time sitting on the bench, practice what you will say with role-play. Sit in front of the mirror and talk to your reflection. This helps you be more prepared and less nervous.
* When at bat: Ask questions and listen well. You don't want to spend the entire first date talking about yourself in an attempt to sell yourself to your date. What is attractive to others is to talk a bit about you, but to also ask questions of him or her. It shows interest in the other person. It is best to try to find a good balance between talking and listening.
* Avoid curve balls: Focus on the positive. Studies show that a positive, optimistic approach is what people find most attractive. Don't be too serious, or your date will think you are too much work to be with and aren't much fun. Be sure to smile, laugh and be optimistic. This puts your date in a good mood and makes you much more attractive.
* Don't hit it out of the park on the first date. Many people make the mistake of disclosing too much to the other person on a first date. When you tell all too soon, your date may feel overwhelmed and uncomfortable. Instead, reveal personal information about yourself gradually over time. As seniors, you have a lifetime of experiences to share. If this person is right for you, there will be plenty of time to unfold.
* Learn inside baseball: Use body language to show interest. Remember to use your eyes or body movements to show that you like or are interested in your date. This means maintaining eye contact, positioning your body towards your date and not interrupting the conversation by answering texts or emails on your phone.
* Play ball: Look for similarity. The golden rule is to look for someone who is similar in attitudes and values. Someone who likes to do the same things as you, such as travel, golf or reading. Research finds that similarity is what keeps people together and happy. When attitudes and values are the same or similar, there is less conflict and disagreement. You are more able to enjoy spending time together.
* Don't feel shutout: there is someone out there for everyone. Don't take rejection personally. There are multiple reasons why a first date doesn't work or you don't feel the chemistry. Remember, there is someone out there for every person.