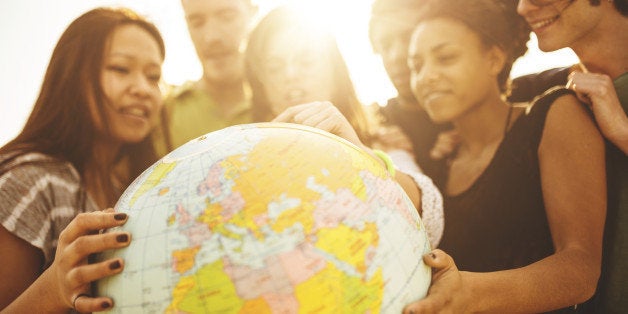 Much has been written recently (here, here and here) about how diversity on college campuses often starts and stops with admissions. Recent student protests at Yale, Claremont McKenna, the University of Missouri and elsewhere indicate a disconnect between high-level administrators and first-generation students on the ground who often feel unheard, misunderstood or marginalized during their transition to college. Students who are the first in their families to attend college often experience this in even greater degrees.
Positive change is possible -- if administrators build first-hand knowledge of the problems and take high-level action. Following are some programs that create a campus culture of diversity, inclusion, collaboration, access, opportunity, and success for first-generation students:

1. Presidents' Leadership Circles. Each university's President should have first-generation students represented in their Leadership programs alongside the high-GPA students, talented international students, and veterans, in order to reflect the diversity of the student body and our modern world. Meeting monthly with these students helps reveal gaps in programs and offerings and generate possible solutions.

2. Mentor-Mentee Relationships. First-generation students often don't have the substantial networks of support that ease the transition from high school to college and from college to the business world. For this reason, every first-generation student should be paired the summer before they start college with an upperclassman who is a leader and a role model -- ideally another first-generation student.
3. First-Generation Housing Communities. Housing programs that group first-generation students together facilitate study groups, which, as Robert E. Fullilove and Philip Uri Treisman found (here), make a world of difference in students' academic achievement levels, because students' learning increases when they study with others of similar backgrounds. These dorm communities provide social support similar to that of a sorority or fraternity. Additionally, they can be a place to convene for those who are unable to travel during Thanksgiving and Spring Breaks (as their more affluent counterparts often do).
4. Summer Bridge Success Programs. First-generation students need to meet each other and connect around mutual interests or challenges before school starts. Surveying incoming students on their interests, abilities, dreams, goals and life challenges and then connecting students with similar backgrounds can help schools create valuable networks for first-generation students. A student with a parent in prison, who lost a close family member, or who has a major medical issue or learning challenge is likely to feel isolated unless college administrators foster personal connections. Colleges have many social media options to help initiate social bonds before the school year begins so that a community support system is in place for every student.
5. An Office Dedicated to First-Generation Students. First generation students hail from all backgrounds, races, religions, and personality types. With a dedicated staff that works with the administration to routinely survey, coach and measure the progress of first-generation students, this office can respond to students' needs in a timely fashion. A quick and effective response can mean the difference between a student giving up or persisting through difficulties to realize their own strengths.
6. Internship Fairs and Professional Development Classes. First-generation students often lack exposure to internships and part-time jobs that can provide much needed practical and professional experience. Particularly with the help of alumni, internship fairs and professional development classes can make students aware of opportunities that they would otherwise know nothing about.
7. Networking Events for First-Generation, International, and Veteran Students. All students benefit from events that encourage conversation about similarities and differences and that extend learning beyond the classroom. When a first-generation student meets an international student, their world enlarges as they learn about another culture, and they may be inspired to learn another language. Similarly, when a first-generation student connects with a veteran, they have a great opportunity to learn about persistence and resilience. First-generation students who connect with these "others" quickly understand that they are not alone in being "outsiders" in the typical college culture.
8. Coaching and Diversity Training. All faculty and support staff need a basic frame of reference on access and equity issues. They must be able to engage students in meaningful ways to respect differences and promote a variety of opinions. College, after all, is about learning to respect and value yourself while learning and working with people whose views you may not hold, but whose collaboration you need. Colleges need to be invigorating environments that prepare graduates for the breadth of human exchange; they should build the deep curiosity and ability to connect with others that is essential in every profession.
9. First-Generation Leadership Corps. Colleges and students must start recognizing first-generation leaders who are excelling in academics and in their capacity to lead others. These talented people can help the university connect first-generation students to other groups on campus while developing, planning and delivering key programs that first-generation students need. Feeder high school districts and community colleges can also work with students and act as a first-generation leadership pipeline.
10. National Conferences. At the www.globalminded.org conference on First Generation Access, Equity and Opportunity last June, a group of student leaders presented their thoughts to more than 350 professionals--from education, business, government and non-profits--on how colleges can better help students like them succeed and graduate. "If our campuses were as supportive as this conference," they said, "we don't believe any first generation student would drop out." Listening to students, participating with them as equal partners, and surveying them often can change the image of the seemingly inaccessible administrative structure. Faculty and administrators need to be at the table to learn these insights first-hand and then respond with specific partnership programs. Further, when first-generation students come to a conference like GlobalMindED and meet peers from around the country, their network and world view grow.
Many colleges now have high-level administrators in charge of Diversity and Inclusion. Those charged with improving the support of diverse students need the financial and staff support to implement a strong, practical, proactive agenda from the ground up. It is time to transform our communities, our culture and our world, starting with a diverse, collaborative, engaged and appreciative student body on every college campus.
Popular in the Community