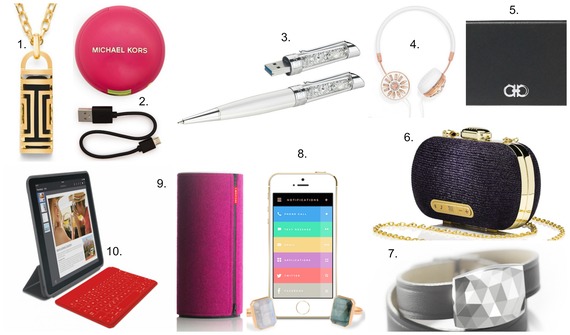 Gadget meet glam? Yes, please! We are now rocking in a new age where usable technology is also geared to satisfy the high fashion taste of today's tech-savvy women. Here are 10 of the most intriguing tech-ccessories that are innovative, with chic written all over them:
1. Fitbit Necklace by Tory Burch
The original Fitbit Flex tracker monitors activity levels and sleep to keep you on course to perfect health, but it isn't all that attractive. Leave it to fashion designer Tory Burch to give it a decorative facade and turn it into a trendy statement piece. The tracker nests within the golden fretwork and keeps health stats close while providing a stylish wardrobe accoutrement.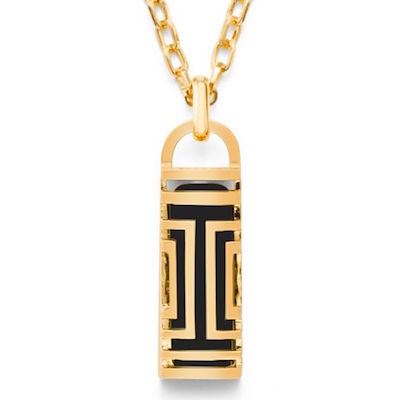 2. Michael Kors Compact Rechargeable Battery
What if a beauty product could increase location independence? Well, the Compact Rechargeable Battery can, offering up to 8 additional hours of smartphone battery life via a USB port and charger cord. Small enough to fit in a clutch, it functions as a powder compact as well and comes in both deep red and bright raspberry.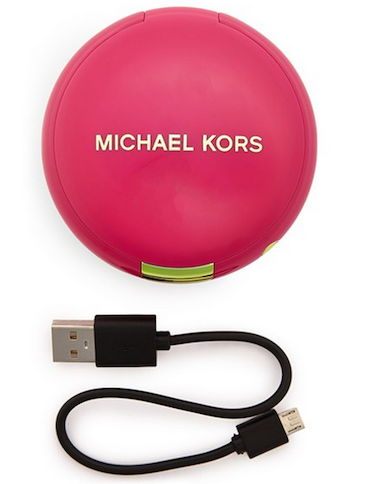 3. Crystalline USB Pen
Storing data never looked so good! Made with 200 Swarovski crystals, the Crystalline Pen elegantly unsnaps to reveal a 16 GB USB key.
4. Bejeweled Headphones with Swappable Caps
Friends with Benefits headphones teamed up with fashion jewelry brand Baublebar to create these embellished beauties for ladies on the go. These gorgeous headphones have both music and phone capabilities, are made with real leather and have memory-foam ear cushions. The coolest part is the interchangeable fashion caps, which come in a wide variety of chic styles for easy accessorizing.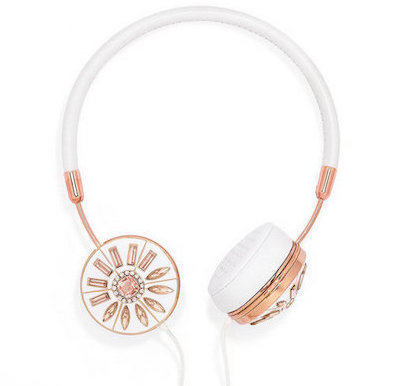 5. Salvatore Ferragamo iPad Mini Case
Made of genuine calfskin leather, this iPad mini case doubles as protection for your tablet and classy arm-candy. The beautiful silver logo dresses up the outer cover, but when flipped open, provides a nifty stand for hands-free usage.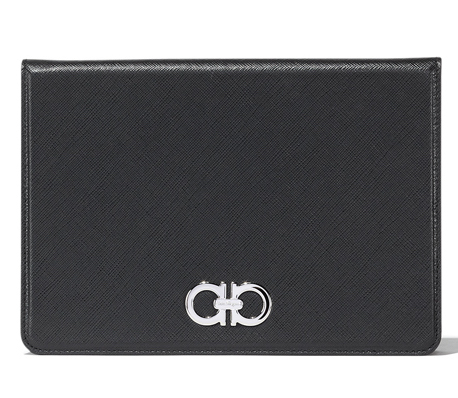 6. Portable Wireless Mini-Clutch Speaker
Take the party everywhere you go with the Mini-Clutch Speaker by Stellé. This ingenious invention is a Bluetooth-enabled device that pairs with a smartphone to allow high-quality listening. Best of all, it doubles as a tiny carryall, with a mirror and storage space.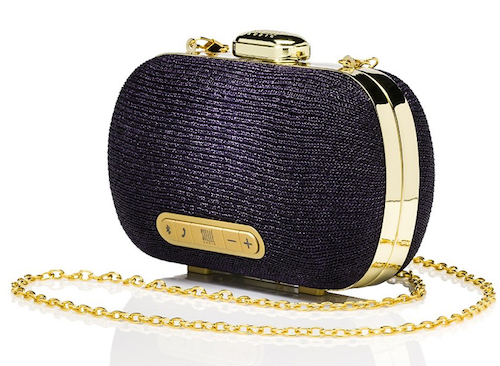 7. Sun Exposure Bracelet by Netatmo
Know someone who constantly gets ridiculous sunburns? The Netatmo June is for beauty-conscious babes who care about protecting their skin. A fashionable "jewel" that attaches to a leather strap, the June monitors UV levels and sends exposure alerts via a smartphone app.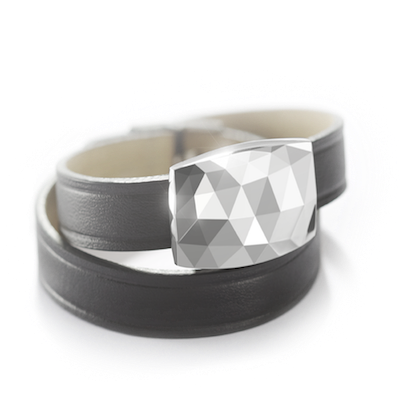 8. Ringly Smartphone Jewelry
Most gals in the Internet age are constantly torn between the desire to remain plugged in and the more old-fashioned need to fully engage in social conversation. Ringly allows them to dispense with this tension by providing alerts for emails, texts, calls and more. Once connected to a phone, the ring vibrates or illuminates to alert the wearer of important messages while their phone remains in their purse or out of site.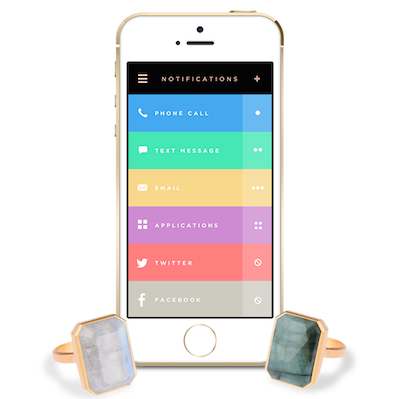 9. 'ZIPP' Wireless Speaker with Interchangeable Covers
This portable speaker boasts both AirPlay and DLNA support for wireless audio streaming as well as compatibility with FullRoom surround-sound technology. The Libratone PlayDirect makes the need for a Wi-Fi access point or router obsolete while the interchangeable Italian wool covers (available in 8 colors ) make it easy to match the speaker to outfit or decor.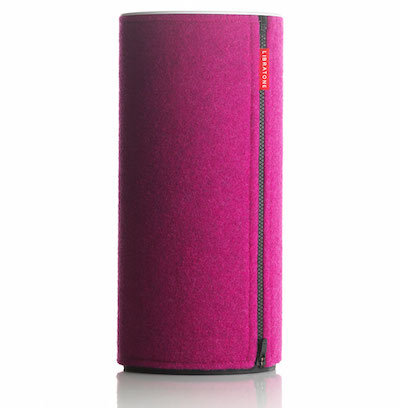 10. Stand-Alone Wireless Keyboard
Logitech's Keys-to-Go is a portable, stand-alone keyboard that doesn't cramp your typing style. In addition to well-spaced keys, it features a spill-proof and easy-to-clean cover, and Bluetooth wireless compatibility with all iOS devices, such as the iPad, iPhone, and Apple TV.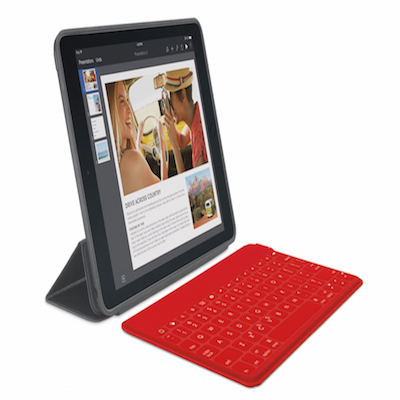 Whether a woman prizes health, beauty, fashion, connectivity or simply having a good time, these gadgets make it easy and stylish to reach her goals, technically and with class.
For more savvy shopping tips and style news, check me out on Sointheknow.com.
Related