Here we are once again, a whole summer before us just begging to be filled with lit barbecues and backyard parties. And once again we've reached out to our trusted brands and bartenders to give us a full list of new and amazing drinks that will put a smile on every guest's face. And if they don't, then they then don't belong at your party in the first place! In any case here are 10, surefire cocktail recipes that scream summertime, enjoy!
The Sky's the Limit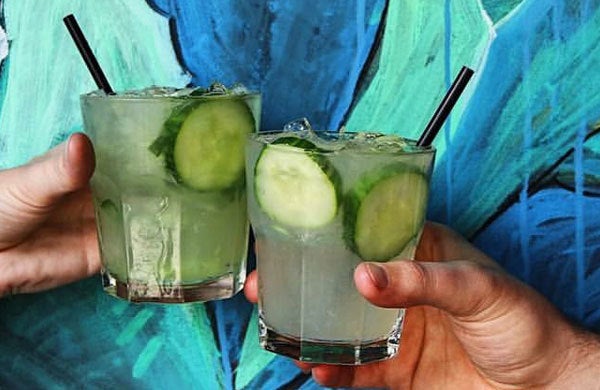 This refreshing and fruity take on the classic margarita features fresh, summer-ripened fruit muddled together with the smoky taste of tequila (from Loco Taqueria and Oyster Bar in Boston).
2 cubes of honey dew melon
2 slices of cucumber + 2 slices of cucumber to garnish
1 oz. lime juice
1/2 oz. simple syrup
2 oz. silver tequila (Loco prefer's using agavales tequila)
Using a mixing glass, pint glass or cocktail shaker, muddle 2 cubes of honey dew melon and 2 slices of cucumber together until juicy. Add lime juice, simple syrup and silver tequila to the muddled ingredients and shake with ice. Pour into a rocks glass with ice. Garnish with 2 slices of fresh cucumber. (Optional - sugar or salt rim.)
Belvoir Gin Fizz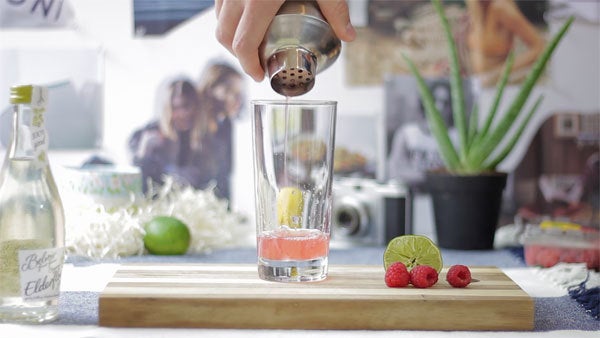 Belvoir isn't that well known in the U.S., but it's popularity is certainly growing. This English farm produces amazing cordials and sparkling beverages made from the fruits and flowers on its Lincolnshire property in England. It is quickly finding a home in the best cocktail lounges on both coasts. For this article they sent us an amazingly refreshing drink recipe.
2 oz. Gin
Hand full of fresh raspberries
Juice of 1 lime
Ice
Belvoir Organic Elderflower Lemonade
Pour the gin, berries, lime juice and ice into a tumbler. Shake and pour in a tall glass and top off with Belvoir Organic Elderflower Lemonade, Garnish with a lemon slice.
Sunrise with Maria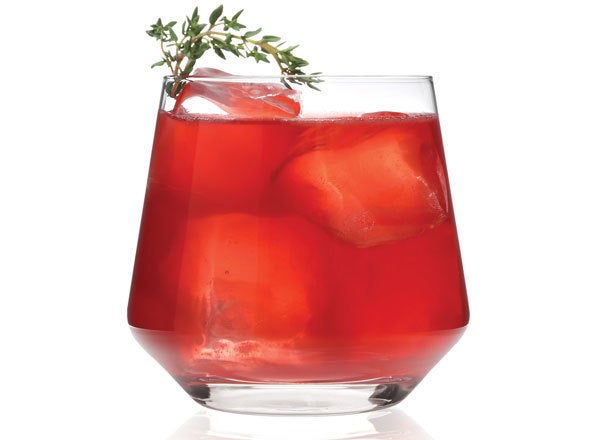 Avión Tequila is a remarkable story. A pilot creates a successful business that allows executives and business people to charter private jets on one-way flights so they aren't burdened with buying said jet. The company does well and then gets bought by Warren Buffet. Now what? Start a tequila company! And that's exactly what Kent Austin, founder of NetJets did. But, not only did he start a new tequila brand, he made it one of the most respected and remarkable new tequilas on the planet! This recipe features their Reposado (rested) tequila and delicious summer flavors.
2 oz. Avión Reposado
1 oz. agave nectar
1 oz. POM juice
.50 oz. fresh lime juice
5-8 thyme sprigs
Combine all. Shake until cold. Pour over ice into a rocks glass and garnish with 1 thyme leave from the shake.
Boyne Again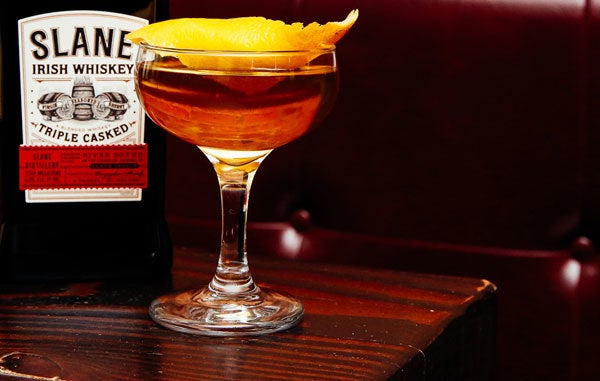 1 oz. Slane Irish Whiskey
.5 oz. Fino sherry
.5 oz. Domaine de Canton ginger liqueur
1 oz. dry vermouth
Spritz of absinthe
Orange bitters
Combine ingredients in a mixing glass with ice; stir for 30 seconds to a minute until chilled. Strain into a coupe glass and garnish with a lemon twist.
St-Germain Cocktail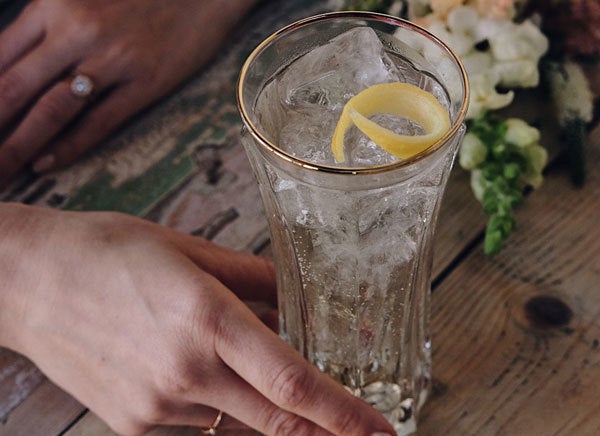 Made from elderflowers gathered from the hillsides of the French Alps in spring, St-Germain is gaining popularity in the United States. The liqueur's sweet, floral notes make any summertime cocktail even more delicious.
2 parts Brut Champagne
1½ parts St-Germain French elderflower liqueur
2 parts sparkling Water
Fill a tall Collins glass with ice. Add Champagne first, then St-Germain, then Club Soda (the order is essential). Stir completely and garnish with a lemon twist.
Low Country Mai Tai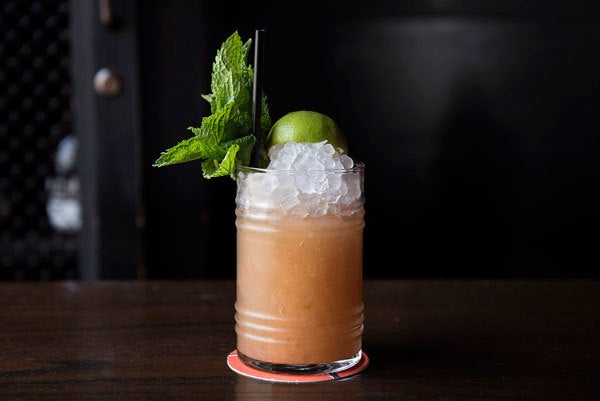 Nick Bennett, of New York City's Porchlight, wanted to prove that the historically rum-based mai tai can taste amazing with a different spirit, so he created this delicious drink with a rye-whiskey base.
1 oz. Virgil Kaine Robber Baron Rye
.5 oz. Cruzan Black Strap
.25 oz. C&K Citrus Absinthe
.25 oz. Cointreau
.5 oz. Maple Pecan Orgeat
.5 oz. Lemon Juice
2 dash of Angostura
Whip shake and serve in a tin cup glass over pebble ice. Garnish with lime husk and mint crown.
Blood Orange Margarita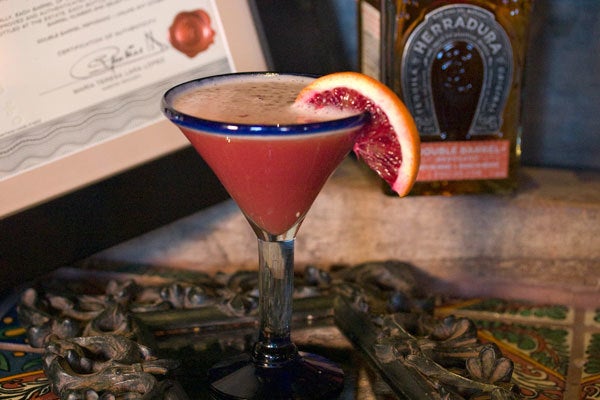 This drink was created at the Adobe Cantina y Tequileria tequila bar in the Historic La Posta de Mesilla in southern New Mexico. It uses a delicious combination of blood orange and agave nectar with their signature Herradura Private Reserve Double Barrel Reposado Tequila to make an amazing margarita.
1.5 oz. Herradura Reposado Tequila
1.5 oz. Cointreau
1 oz. blood orange puree
.5 oz. fresh squeezed lime juice
.5 oz. agave nectar
Shake on ice and strain up into a martini glass.
Wilhelm Scream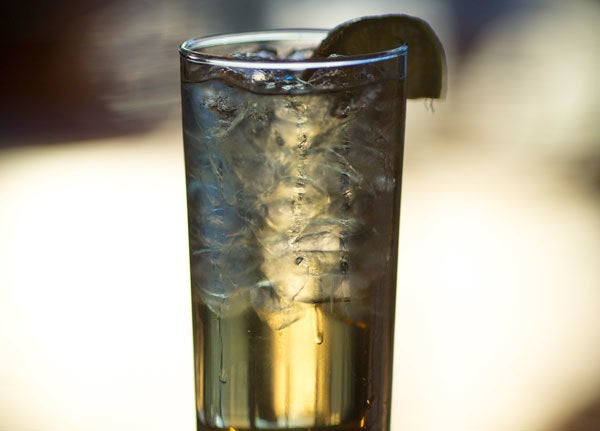 Yet another whiskey-based, summer cocktail – okay, whisky actually – is this delicious offering from Dewar's. Yes, Scotch can be perfect for a late night, back yard barbecue, especially when combined with (wait for it) green tea! Definitely give this one a try!
1.5 oz. Dewar's 12 Blended Scotch Whisky
3 oz. Green Tea
3 oz. Soda Water
Lemon twist garnish
Stir with ice and strain into a rocks glass with a large ice cube. Twist another piece of lemon peel over the top and discard. Garnish with lemon twist.
Jalisco Buck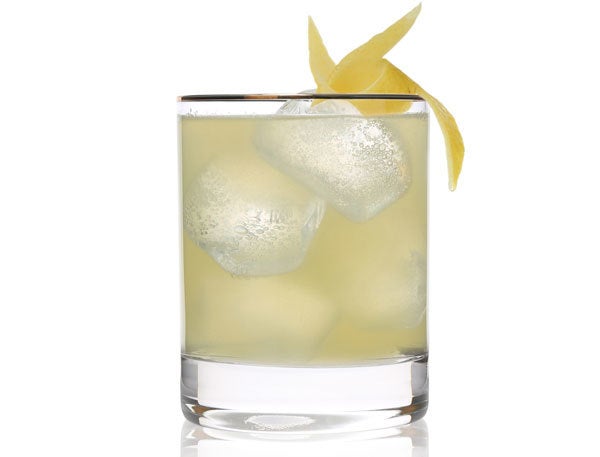 Yet another Avión cocktail, but we wanted to include it because it's just so damned tasty! The mix of ginger syrup, citrus and smoky agave will make the temperature of any hot day drop by at least 15 degrees!
2 oz. Av Avión ion Silver
.75 oz. Ginger syrup
.50 oz. Fresh lemon
1 oz. Pineapple
Angostura bitters
Club Soda to top
Combine all. Shake hard until cold. Pour over fresh ice into a rocks glass and garnish with peel.
There you have it, 10 tasty summer cocktails guaranteed to liven up any summer time event.
Related
Popular in the Community