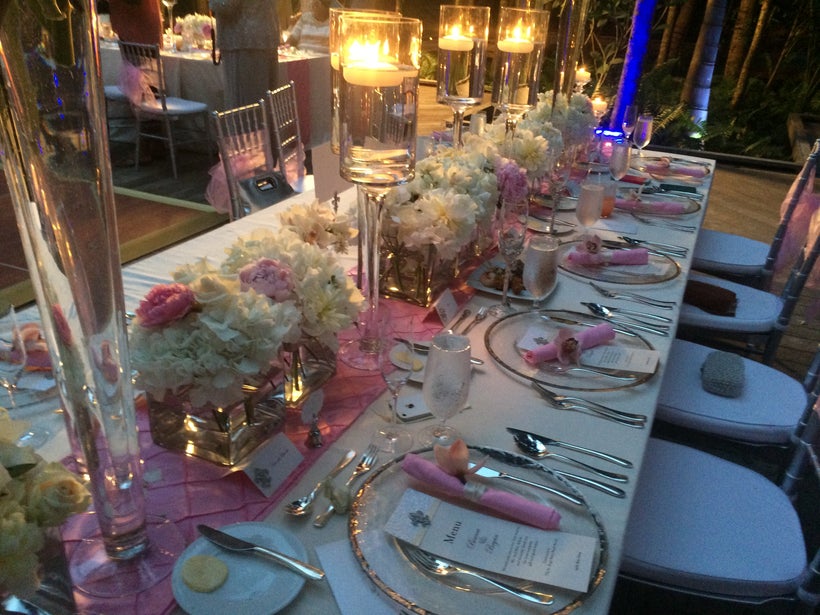 Brides and grooms have certain expectations of their wedding vendors, especially their caterers. But let's be totally clear – your vendors have some expectations of their clients as well. It's a two-way street.
It's very, very important for brides and grooms to realize that many wedding caterers do not service weddings exclusively. Usually, their bread and butter clients aren't weddings at all. Most choose to cater weddings because they enjoy helping create the most important day of a couple's life. Most of the time, working a wedding is fun!
All those TV shows featuring weddings, especially the ones that feature celebrity planners and celebrity clients, have given regular couples some totally unrealistic expectations of how the process works. This can cause frustration (for couples AND vendors) in real-world wedding planning.
1) Some caterers charge a fee for a tasting, some do not. It's an individual policy. Don't expect to change it. If they offer x-amount of appetizers, or entrees, or desserts for your tasting, and you want to taste additional options, you should expect to pay more.
2) Caterers who include a free tasting in their contracts usually offer the tasting AFTER the couple has signed a contract and paid a deposit.
3) Many busy caterers offer group tasting opportunities – they'll prepare a wide selection of their menu like a buffet so that you can try a little bit of many different flavors.
4) Private tastings are a high-maintenance activity. The caterer is preparing just a couple of bites of a lot of different things for the couple to taste. They're not just pulling appetizers out of their freezer and nuking them for you – it takes their whole team to pull together appetizers, salad, entrees, and desserts. It's time-consuming for zero profit.
5) There's no such thing as a free second tasting. In fact, second tastings are rare, period. A bride and groom should expect to pay a premium price for it, especially if the first tasting was free.
6) Tastings are usually presented on small plates, or on a buffet (in a group environment). They are not formally plated the way they will appear on your wedding night. Most caterers have their service dishes packed up and stored in between events, so you're not eating off the same plates, or with the same forks, you will be at the wedding. It's almost unheard of to request a caterer to plate the tasting exactly as it would appear at the actual wedding – including portion size – but in the rare event, expect to pay a higher price for the inconvenience.
7) Most caterers do not offer tastings for signature cocktails. Go to a bar, test out the drinks you THINK you may want to feature, and select your favorite. You can even ask the bartender for the exact recipe to share with your caterer if it's something nobody's ever hear of before. Tip: Go to the bar to taste-test in the afternoon in the middle of a week because no bartender has time to play your games when the bar is busy and people are waiting. Plan to tip a LOT as a thank you when a bartender indulges your requests.
8) You can't dictate the service pieces the caterers use in most instances. They own what they own, and if you want them to use something different, you'll have to pay for them to rent (or buy, if rentals aren't available) any service dish you're specifically requesting. If that's important to you, ask to see the dishes when you sign the contract, so that you can request a change in advance and be advised of the additional rental fee.
9) Most caterers will not allow you to provide any of the "product" for your wedding. They are responsible for the food safety of everything they serve. There are only very, very rare exceptions to this rule, especially in areas where the weather is warm and refrigeration can be a challenge. Listen to your caterer's advice and don't argue when they say no to something. It's their liability, not yours, if something goes wrong when they're serving your guests.
10) Be sure to you can actually meet the "minimum" number of guests required by the caterer's contract. Once you've signed the contract, moving backwards is almost impossible. The bid they gave you originally would have been much higher if you'd had fewer guests.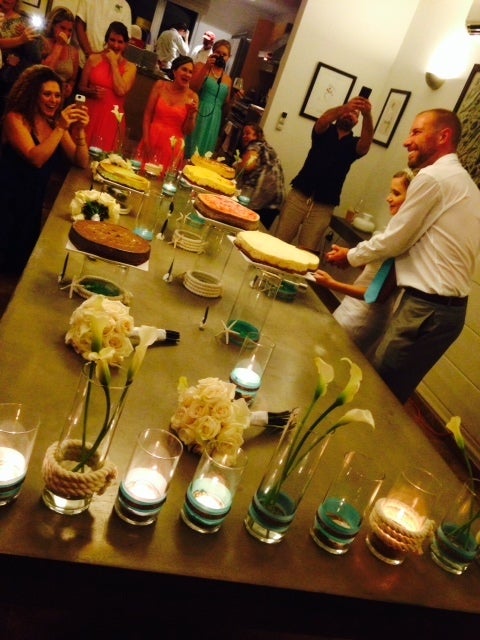 Why is it so important for brides and grooms to know these facts before they start planning their wedding catering? Your caterer will be a very, very important part of making your wedding reception flow smoothly. You need them to bring their A-game, not only in terms of great-tasting food, but also in terms of presentation and timing. And while you'd hope that somebody who is being paid to service your wedding would do their best regardless of their opinion of you, not all vendors are as professional as they should be if they feel they've been tortured by a client.
When you have a good relationship with your caterer, they'll accommodate last-minute menu tweaks and food allergy conflicts with a smile. They'll guide you on planning the schedule for the reception rather than ignoring obvious mistakes when they receive the timeline for your big day.
The simple fact of the matter is that your caterer has the ability to make or break your wedding reception. Don't give them any reason not to try their absolute hardest to make sure your party is perfect.
Calling all HuffPost superfans!
Sign up for membership to become a founding member and help shape HuffPost's next chapter
This post was published on the now-closed HuffPost Contributor platform. Contributors control their own work and posted freely to our site. If you need to flag this entry as abusive,
send us an email
.