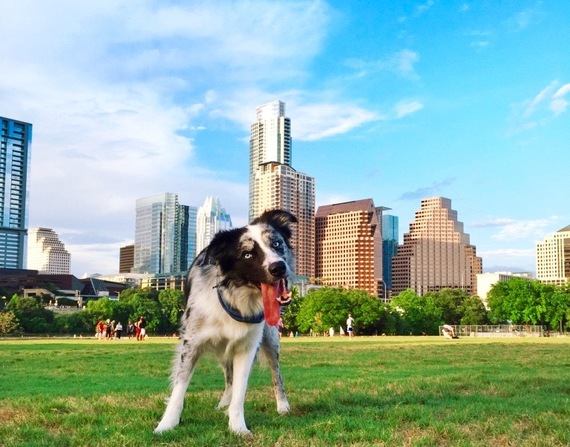 Austin has become one of the most sought-after destinations in America. With its vast culture, sprawling hills, busy night life, and blend of international cuisine, art, and music, it has a little bit of everything. Over the last 5 years, it has grown and changed in many ways. When I first moved here in 2006, it was a hipster college town and the biggest concern of every Austinite was "keeping it weird". This concern has now been moved aside, as bigger concerns take place: "Where can I actually afford to live", "Which of the 100 new restaurants should I eat at tonight", and "How quickly can I get an uber to Rainey Street from Dirty Six."
If you've never been to Austin, it is an experience every American should have at least once. You may love it so much you will cancel your flight home and stay forever, as many do. With so many industries explosively growing in this beautiful city, it is the land of opportunity. Of course, having so many transplants move to Austin comes at a price: Real estate is expensive, rush hour will make you want to pull your hair out (especially on IH35), and HopDoddy will always have an hour wait. If you are new to town or plan to visit, here are some things Austinites really want you to know:
1. Austinites are friendly. But don't push it: Austin people love to show new people around. We love to introduce visitors to new bars, restaurants, concerts, and show off the rich culture we enjoy year-round. But if you are rude, pushy, and disrespectful, you will get the same treatment back. Austinites have a deep sense of community and camaraderie, meaning if you mess with a local, you will not be well liked.
2. We live for outdoor concerts, so get in the right mindset: Austin hosts many, many shows and festivals throughout the year. From local grown shows like ACL, and SXSW, we now also host huge international events such as Formula 1 and the X Games. This means streets are crowded, parking is impossible, it's mostly always hot, and you need you best game face to get through the day. Festival goers come prepared with drinks, towels, fans, chairs, bug spray, and no screaming babies, as they know once they are in, they are staying for at least 6-10 hours. There is no turning back, so a good attitude goes a long way!
3. We LOVE animals: Animals shelters are big in this town, and most businesses, stores, and patios are pet-friendly. Austinites' sense of community extends to our furry friends, and if you have a friend of a friend of a friend who needs help getting a dog adopted, the entire city will jump to the rescue and get that dog adopted within the day. Austinites take full advantage of the small town feel Austin still has despite its growth, and treat everyone like they're a neighbor. This also means that if you are seen mistreating your pet, you are most likely getting reported to some sort of authority.
4. We love local businesses: Farmer's markets, local stores, local bakers, local restaurants, wedding catering, it doesn't matter. If you are a guest in this town don't expect to find yourself eating or shopping at any chains or franchises. A good Austinite knows the best hole in the wall bars, and will drive you into some sketchy-looking woods with promises of the best breakfast tacos of your life. And you know what, they deliver.

5. After 5 years of living here, we claim you as an Austinite: You will also most likely enjoy cedar allergies by the 5th year, so we figure you earned it. Austinites are great at embracing new cultures - it just adds to the weirdness! So if you are looking for an adventure, are open minded, enjoy good food and good friends, Austin may just be for you!
You can follow me and my Austin adventures on Instagram!