The appointment of Bob Pittman to the position of Chairman of Media and Entertainment Platforms at Clear Channel is great news for a beleaguered business that has suffered far more from an image and marketing challenge than in its ability to attract a huge audience.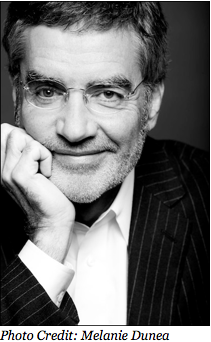 As I mentioned in a recent article, terrestrial radio continues to attract more listeners every year with a staggering weekly reach of 239 million persons aged 12 years and older according to the recent Radar 106 National Radio Listening Report, translating into 93% of all persons in that age group listening to radio at least once per week.
Yet the inability of radio broadcasters to counter the steady stream of disparaging articles and blogs that leave behind a residue of inaccurate impressions about the future of terrestrial radio's health presents a classic marketing problem that demands a finesse that has been sorely lacking. Last week's announcement about Pittman rejoining radio after an illustrious career in other facets of the entertainment and media business suggests that the wait is over. What does it say about the industry when successful well-rounded media executives choose radio?
So what should Bob do to help change the perception of the radio business by the media and industry pundits who have declared repeatedly that doom lies just around the corner?
Here's my top 10 list of priorities: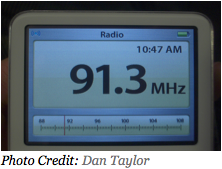 1. Become the #1 evangelist for terrestrial radio in spreading the word about the true power and reach of radio...that it still works for the music industry, the audience and for advertisers.
2. Prioritize the need for a return to creativity and innovation, rewarding new ideas that can reboot the content for this most portable of all the entertainment choices. Where are the new formats that will allow radio to engage younger demos?
3. Encourage fellow broadcasters to develop new farm teams in their smaller markets that will nurture new programming and on air talent in the process. That's the way it used to be and needs to be again.
4. Support the need to maintain rate integrity. If you have a large audience, don't be embarrassed that you're not selling the latest sexiest medium. Size and reach of audience trumps everything, so get your rate.
5. Emphasize a relentless focus on embracing the latest platforms that will engage the audience, and exploit all of the media offerings that radio offers today. Radio must be a little ahead rather than always catching up. There is a uniquely strong relationship between radio and Internet usage. Time to make that pay off by having programmers flex their creative muscles and work directly with sales teams to create more programming-friendly, multi-platform packages that benefit the stations and are attractive to national advertisers.
6. Make connecting with the local community a top priority again. Minimize voice tracking and syndicated shows where a local personality can make a big difference. Jocks that don't offer anything more than a syndicated voice should still be replaced but talented local personalities can trump national talent.
7. Create competition within the clusters to enhance performance. Fighting fewer competitors has too often led to complacency and a lack of new ideas. A competitive spirit benefits everyone.
8. Employ different research techniques and methodology. The new measurement demands we gather and look at information in a different and more cost efficient way.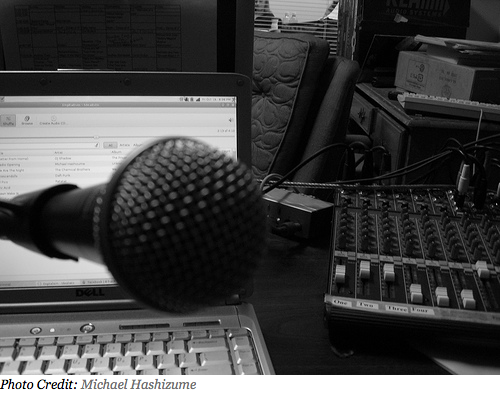 9. Look for success stories that abound every day and make sure that the media and analysts know about them. A lot of analog and digital music companies claim responsibility for the success of a particular new artist. We should reach out to the artist community who often know more than we do about the true trajectory of an artists' emergence. More often than not it will be because terrestrial radio supported a particular act. It's time to take credit for and celebrate the success by telling the story across other media. Radio should take a lot of pride in helping to launch new artists like Lady Gaga, Bruno Mars, Mumford and Son, The Band Perry, B.o.B etc. Let's do more to launch new artists and maybe younger listeners will spend more time with the medium.
10. Put an end to the timid, defensive stance of radio in the overall media mix. Apologize for nothing. Exult in your power and reach. And tell everyone about it. Articles that whine about radio's fallen status should be debunked and challenged on every occasion.
I have high hopes for what Bob's re-entry in radio can mean to the business. But it's not just about one person; we all have to do our part to nurture these ideas.

Related
Popular in the Community