Whether it's where you eat every family meal or just a room that gets used on holidays, make sure your dining room is equipped with this must-have list. (We're assuming you've got the table and chairs covered.)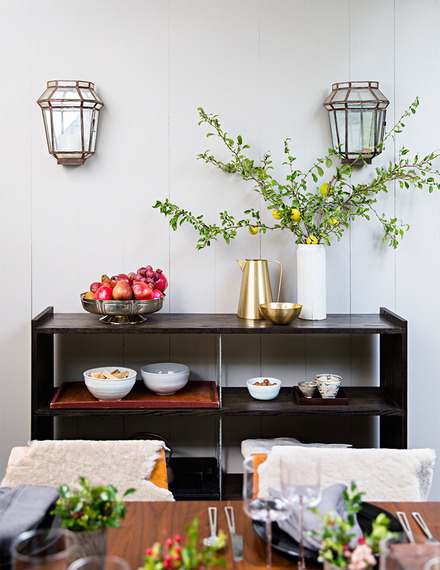 photography by BRITTANY AMBRIDGE
CONSOLE TABLE
It doesn't matter how spacious your dining table is, you always need room for overflow. A well-positioned console table is the perfect perch for extra platters of food. When not in use, display your favorite dishes or a few household plants.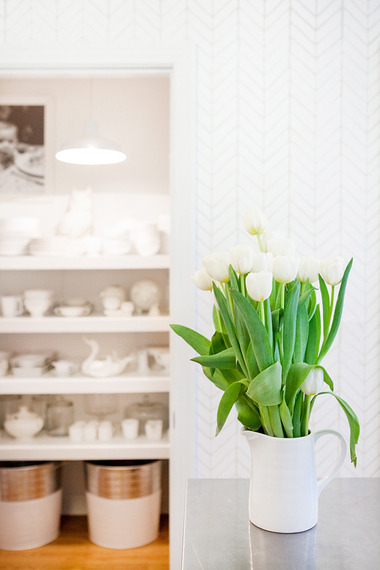 photography by LESLEE MITCHELL
VASE
From sprigs of pine in the winter to branches of freesia in the summer, keep a favorite vessel on hand to house eye-popping arrangements year-round.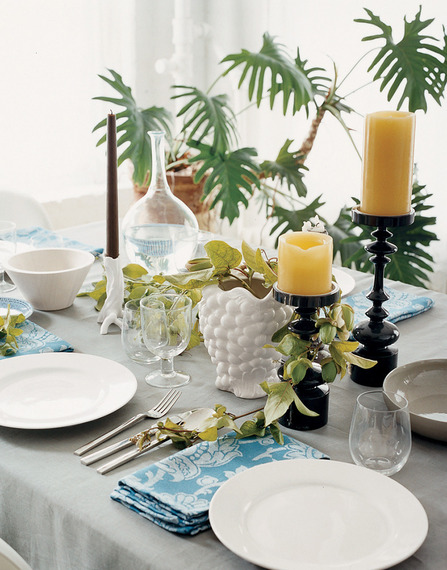 photography by JUSTIN BERNHAUT
CANDLES
Nothing is more romantic than dining under a soft glow. We love elegant tapers on the table or a bunch of tea lights in a row. For more drama, opt for hurricanes or holders in unique shapes. Just remember to keep scented ones unlit when you're eating.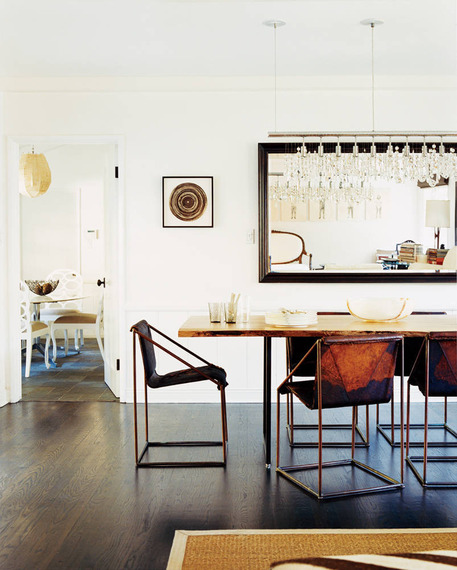 photography by MATT ALBIANI
MIRROR
If your space is boxy or you simply want it to feel bigger, mirrors add instant depth and light into a room. Before you hang, move your mirror around on each wall so you can pick your favorite view to reflect.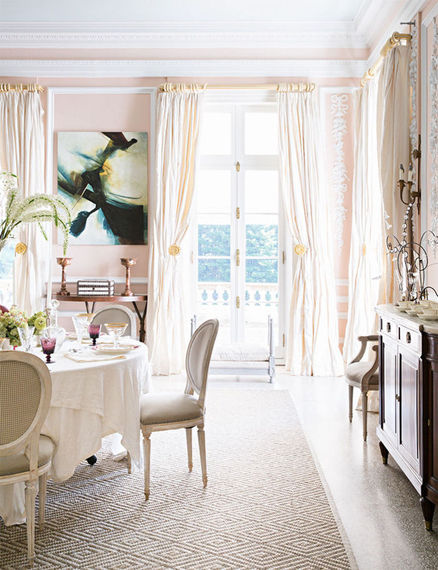 photography by BRITTANY AMBRIDGE
TABLE LINENS
Food always feels fancier when it's served atop a beautiful tablecloth. Plates always appear prettier when they're on placemats. And you know what's classier than a paper napkin in your lap? A cloth one.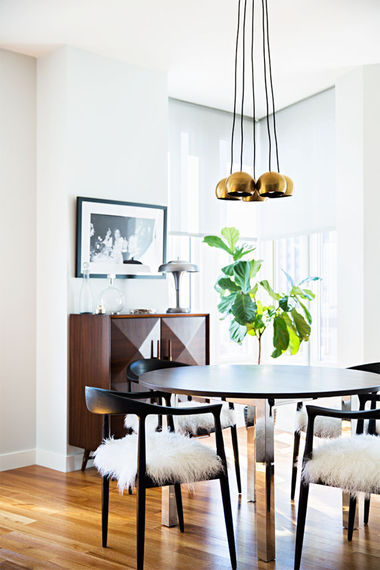 photography by BRITTANY AMBRIDGE
PLANTS
Greenery goes a long way in the dining room. If you're short on space, find a tall plant stand to keep some succulents in a corner. Still working on that green thumb? Start with air planters on the wall or in a hanging vessel.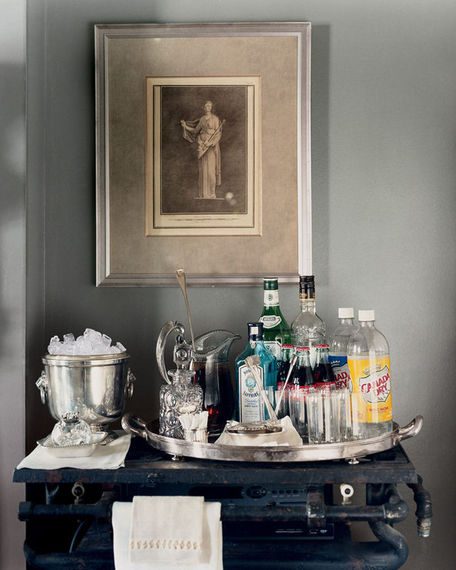 photography by MATT ALBIANI
ICE BUCKET
Don't interrupt dinner with a mad dash to the fridge. Keep everything from champagne to juice boxes chilled in a sleek ice bucket.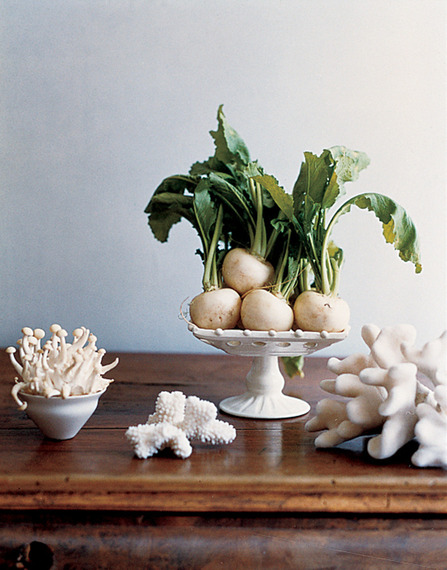 photography by MIKKEL VANG
PLATTERS
Serve up something special and display it on your most prized platters and plates. To cover all your bases, have a cake stand for desserts and a great multi-purpose serving dish to hold everything from side dishes to cheese and crackers.

photography by BRITTANY AMBRIDGE
STEMWARE
Make sure guests aren't left empty-handed when it's time to toast the hostess! Though it's hard to have glasses for every type of drink, we recommend keeping styles that serve your drink of choice--wine, highballs, pint--you get the idea.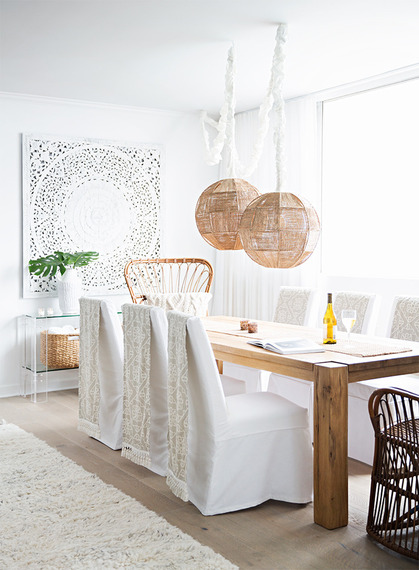 photography by BRITTANY AMBRIDGE
CHANDELIER
When we say "chandelier", we don't necessarily mean an ornate crystal one fit for Marie-Antoinette. Instead, consider it the focal light fixture in your space. A beautiful single pendant or an extravagant cluster of lights top our list, just choose one that makes you light up when you see it.
Related