No. 7 has been clarified, July 13.
The best way I can describe St. Helena is that it's like a parallel world. Things work differently here - and they have to, because there is no where else on Earth quite like this.
I knew St. Helena would be isolated, British, expensive, friendly, beautiful and just-now going digital. But here's what I didn't expect:
1. Litter/ garbage
One of my goals was to do as much hiking and walking as possible, knowing the terrain is stunning and diverse. What I didn't expect was to see cans and wrappers everywhere, from the side of Jacob's Ladder to Sandy Bay beach.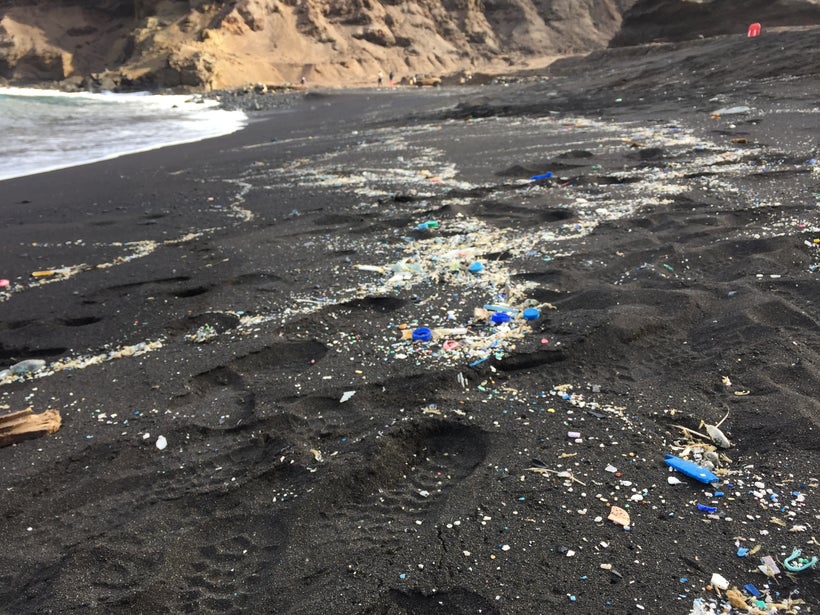 2. Video games are social
Sonnyboy's Geek Boutique is a video gaming shop in Jamestown (the only one I know of in the South Atlantic Ocean at all), and the kids who go there love it. They play in teams and work together both in and out of the game. It's a place where even bullies befriend the bullied, owner Barry Francis told us.
3. Colonialism is still apparent
St. Helena is a British Overseas Territory. While the St Helena Government has some power, the U.K. government has almost complete monetary control, as well as the power to appoint a governor, who then has the power to appoint other government positions.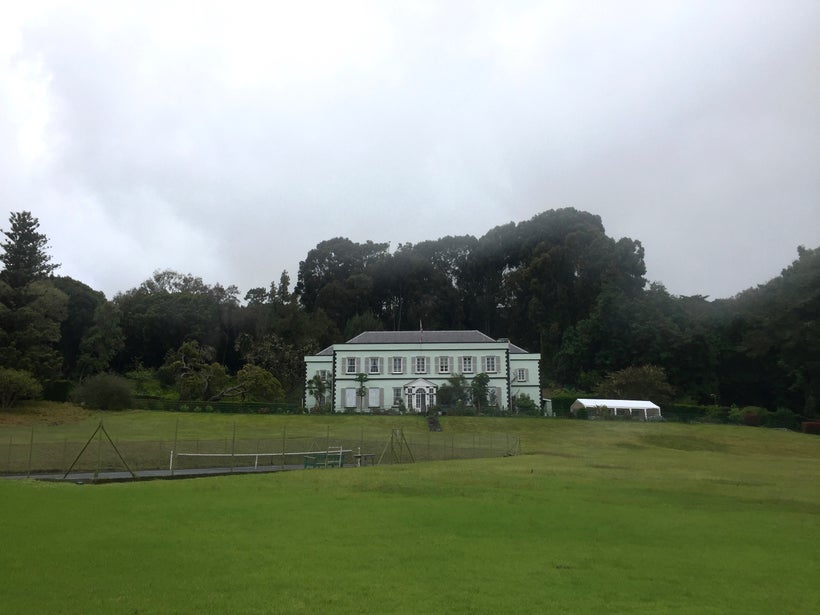 4. Being introverted in a small community is nearly impossible
People start asking questions. In a tight-knit community where most people know most things about most everyone else, invisibility raises suspicion. So when we do make it out, we try to get pictures as proof!
5. Honking can be polite
St. Helenian traffic jams usually have to do with taking turns on a one-lane road or with people stopping their cars in the middle of the road to chat to each other. Most of the roads on the island are thin and winding up hills and down valleys, so to avoid collision, people honk when going around tight corners.
6. An office is a luxury
Working independently means a tight budget and that our living space doubles as our working space. I didn't expect to have quite as many days without leaving the house (or even my room) as I have. Luckily, there's an amazing view outside the window!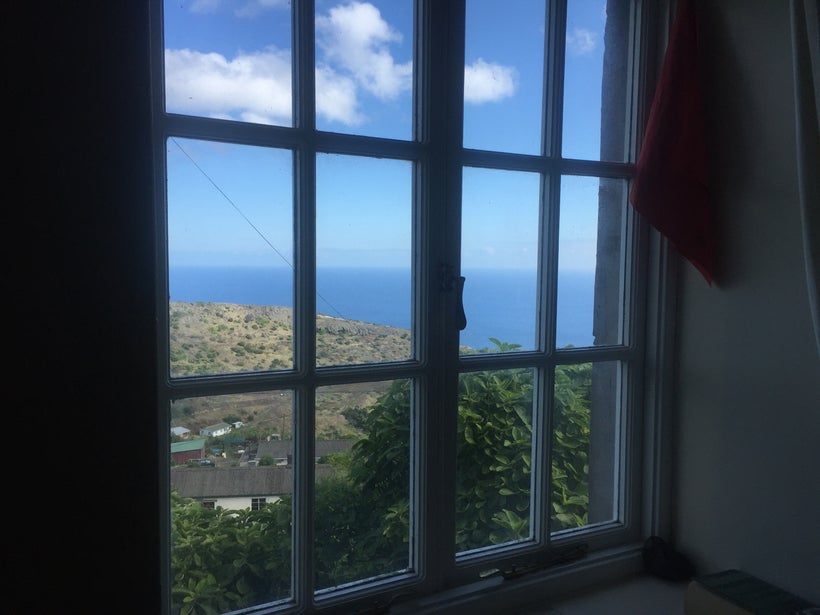 7. Asbestos is very controversial
Apparently many old houses and buildings on St. Helena still have asbestos, according to Gareth Drabble, who was born and bred on the island. But since the dangerous part of asbestos is the dust, some people just leave it be and move on with their lives and new houses are being built constantly.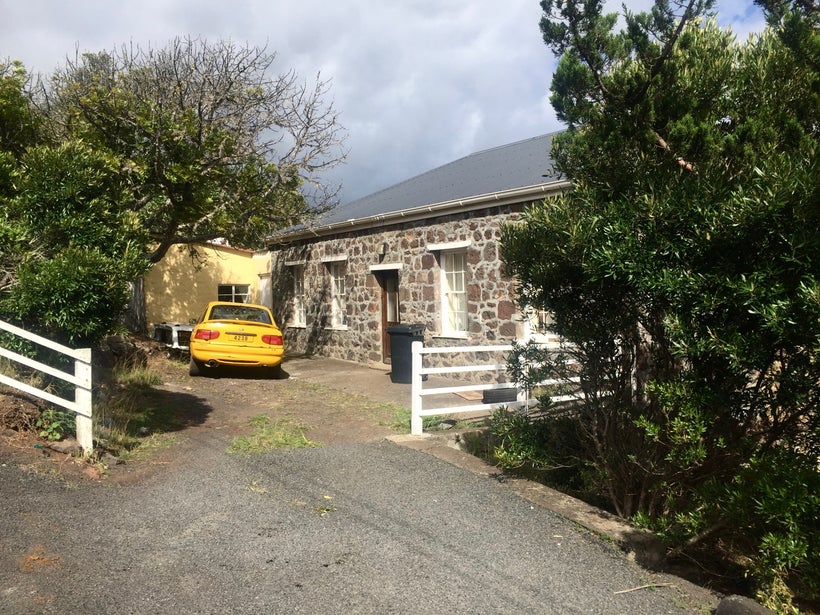 8. Sports cars
They seem logically impractical for this island, but there is a community of sports car owners. While many islanders think a 4x4 Jeep or Land Rover is the best choice for the island's difficult roads, souped-up Subaru's straight out of Fast and Furious are common.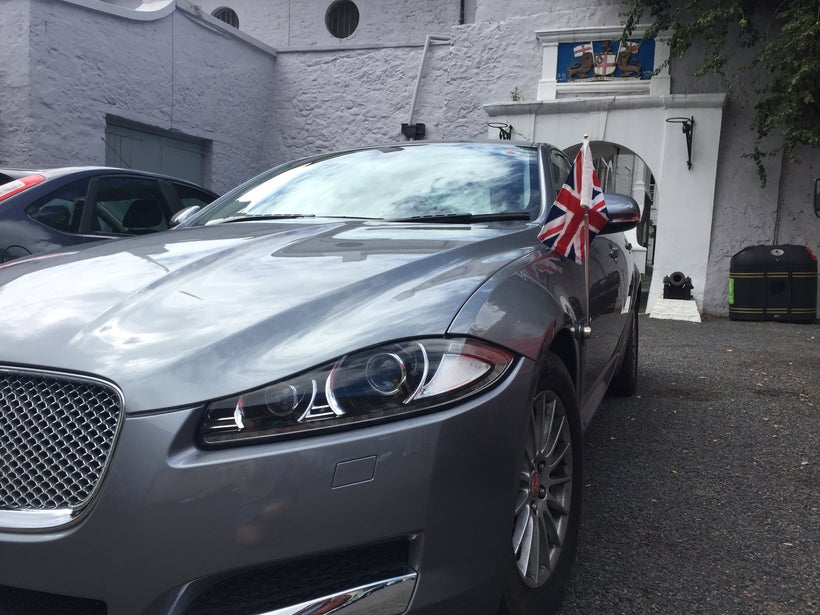 9. Killing insects with bleach is traumatizing
When cockroaches are on the rampage here in Cockroach Hole, and you only have kitchen cleaner with bleach, you spray like there's no tomorrow. Consequently, you see insects move in ways you didn't think possible as they die in total agony, twitching and squirming. Sleep tight!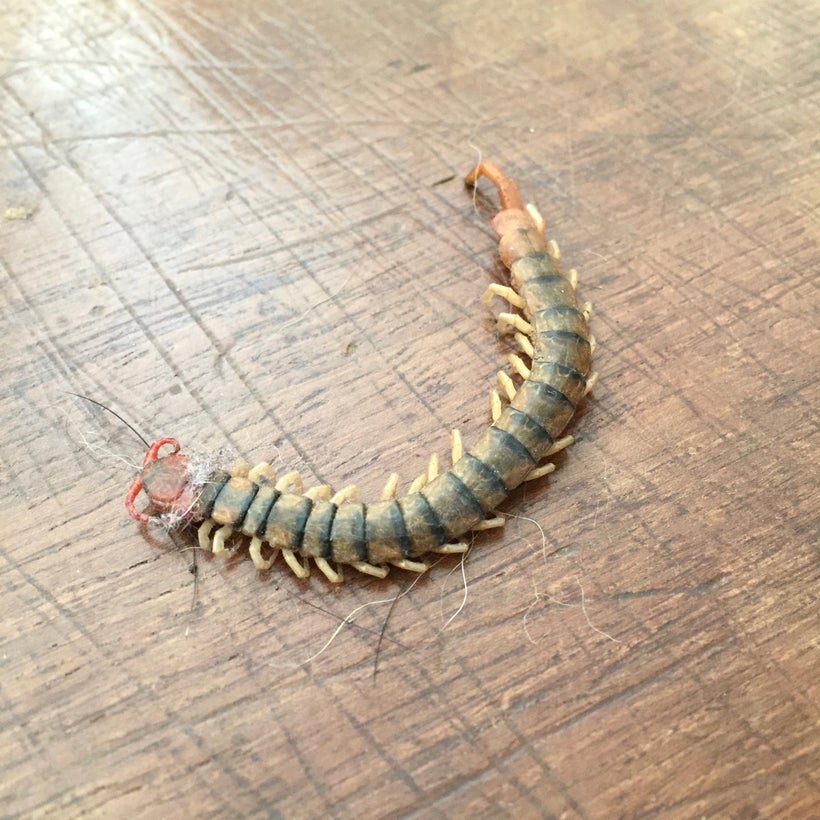 10. A machete is a very practical tool
I always used to think my weapon of choice would be an axe, but after living here, I would choose a machete any day. It's the best for slashing through flax on overgrown trails, as well as for real life Fruit Ninja.
Learn more about how I found myself on St. Helena here.
REAL LIFE. REAL NEWS. REAL VOICES.
Help us tell more of the stories that matter from voices that too often remain unheard.
This post was published on the now-closed HuffPost Contributor platform. Contributors control their own work and posted freely to our site. If you need to flag this entry as abusive,
send us an email
.