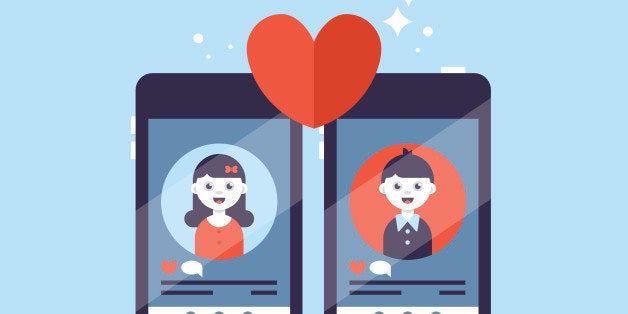 Online dating can be a tricky beast. There are so many profiles to consider. If you are like me, you have limited time to do this. Most of my swiping takes place in spurts of two or three minutes, while I'm standing in line at the grocery store, waiting in a doctor's office, sitting in traffic on the 405, walking on the treadmill and yes, sometimes even when I am out having drinks with friends.
Coupled with my limited time, is the fact that my attention span is basically zilch. You basically have to swipe through a ton of bad profiles to find the good ones. It's so much information at once. I really don't want to spend a lot of time or energy in these apps. So at the end of the day, let's face facts: Tinder, Bumble and the other dating apps are all about the photos. That's why most of my wish list for a good dating profile is focused on the photo aspect.
1. Use a nice, focused and recent profile picture of YOU.
This seems obvious but you would not believe the amount of blurry, old photos out there. A guy's profile pic is the most important thing. Based solely on profile photos, I'm guessing that I will swipe left nine out of 10 times. A great profile photo equals a swipe right. No need to read or think further. Just wait and see if he matches with you. You can decide later if it's worth pursuing. If it is a halfway decent photo, it may lead me to look quickly at their other photos and potentially read their profile. A bad profile photo leads immediately to a swipe left. For example, one guy's profile photo was of Bart Simpson eating a donut. Yes, it was funny. Who doesn't love The Simpsons and donuts? Yet, I didn't feel like taking the time to look at the rest of the guy's profile. It was just easier to swipe left.
2. Write something. Anything.
Assuming we get past the photos and we are matched, I generally won't write to a guy (On Bumble, women have to write the first text), if he couldn't be bothered to write something in his profile. This being said, I did make an exception to this rule recently, and it was a smart move on my part. It doesn't have to be an essay of his innermost thoughts. In fact, please don't do this. However, it would be nice if the guy could actually share something in his profile about who he is as a person, whether it be about his career, kids, hobbies, sports, music, or travel.
3. Be honest.
I wish that men would be honest in their dating profiles about basics, such as age, marital status, and state of residence. You wouldn't believe how many out-of-towners and married guys are online. Also if they want a hook up only, wouldn't it be easier if they just put it out there? I respect the guy (even though ultimately I swipe left on them) who is straightforward about it, by writing "Not looking for anything real," "Hook ups are great," or "Don't want a relationship." One guy even wrote "NSA" (which I learned from good ol' Google means "No Strings Attached"). Honesty would save everyone a lot of time.
4. No need to go shirtless.
Let's get to know each other first. Enough said.
5. Limit use of group photos.
Yes, it is nice to know a guy is social and has friends. But if all of his photos are group shots, it is hard to even figure out which one he is. I don't want to spend time analyzing his photos (keep in mind after all that I'm doing this while in line at the grocery store). I'm also scratching my head at guys who include photos of themselves with hot women. This happens all the time. Is the woman his sister, a friend, or maybe his ex? Who knows, and who has time to think about it for more than a second?
6. Absolutely no celebrity photos.
A photo of a guy on the red carpet with a celebrity screams out, among other things, "I'm so important and cool. Look at me! Look at who I know!" It's weird and has the completely opposite effect on me. I can't get my thumb swiping left fast enough. I am guessing that this may be an LA phenomenon.
7. No need to be showy.
A photo of a guy in front of his mansion or Ferrari just doesn't do it for me. More power to him if it helps him capture the attention of a woman. My reasoning is that we all drive cars (at least in LA) and live indoors. I don't need specifics, at least not at this point. The only exception to this rule is motorcycles. Same goes for surfboards. I realize this is completely illogical. If a guy has a motorcycle by all means, he should use a photo of him on it, preferably while not wearing a helmet (or sunscreen or a shirt). Who knows, I might even go for a ride.
8. Carpe Diem.
I personally love travel photos or any other photos that show a guy enjoying life. All of us want the fun fella.
9. No photos of kids.
The jury is out on this point. I say "Don't do it," even though I pretty much only date men that have children (primarily out of fear that non-Dads won't "get" my life). I have friends who think it is a good thing that the guy shares this part of his life upfront. True enough. For me personally, I want the information but I don't like to see actual photos of him with his kid (Laughing, I have even seen a couple of kids from my children's school). After all, I want to date him, not his cute kids. He can show me photos of his kid later. Getting to know his kid comes into play way down the road, if ever.
10. Dead fish are out. Cute animals are in.
Some men post photos of themselves proudly holding dead fish that they caught. Whoa, look how big it is! There is something very primal about such a shot. Is he trying to tell me that he would be a good hunter and protector, while I do the gathering? I am happy to buy my fish and meat at Whole Foods, thereby having no need for a fisherman or hunter. A dead fish or animal photo can only end one way in my world: swipe left.
At the end of the day, my heart skips a beat for a photo of a handsome guy standing on the beach with a dog by his side. It helps, too, if the sun is setting in the photo. If the dog is cute enough, I will probably even swipe right.
I would love to hear about the dating profiles in your life, especially because the rules for me are a constant moving target. Leave a comment here or tweet them to me @mscanyongirl. Happy Dating!
Calling all HuffPost superfans!
Sign up for membership to become a founding member and help shape HuffPost's next chapter