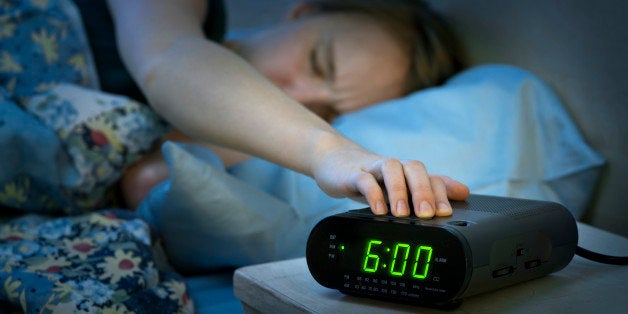 Research shows successful people do all kinds of stuff in the morning. They meditate. They do rooftop yoga wearing only socks. They make their families four-course breakfasts with homemade granola and spend time really getting to know one another. They read all of "Infinite Jest." According to a Lifehack article, they "spend thirty minutes listening to inspirational anecdotes and empowering quotes." Because there's nothing better than a stranger whispering Gandhi softly into your ear at 5 a.m.
There are 17 of these people in the entire world, and I have no doubt that they are all blissfully happy humans with very clean assholes.
Then there are the rest of us. Here are 10 things mediocre people do before breakfast every morning.
4. Question human existence.
Why am I here? What is the importance of this specific day in the scheme of things? How much influence will my life have on the successes and failures of today? Also, why do I spend $1,200 a month on an apartment with an EAST-FACING WINDOW?!
5. Think of every possible way to get out of ever emerging from the comfort of life under a duvet.
I'll email my boss. I got sick this morning and I can't make it. My dog died. I don't have a left arm anymore. My mom needs me to help her with Facebook. I got into a tiff with Kelly Bishop last night.
7. Try to remember The Last Shower.
If it was yesterday, I can skip showering again. I think it was yesterday morning. I'm like not even dirty yet. TWENTY MORE MINUTES!!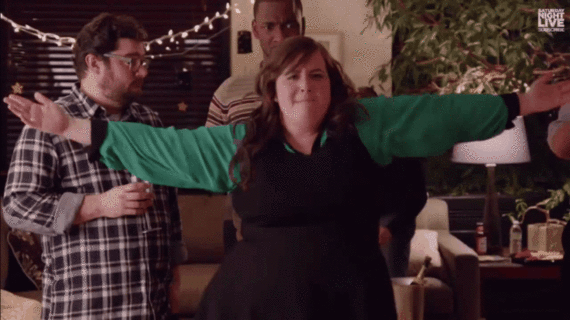 9. Forget literally everything important.
Keys? Nope. Work phone? Nope. ID? Nope. Dignity? Nope. Self-control? Nope.
10. Buy a $4 coffee.
Just go ahead and add one of those lemon pound cake thingies, too, please? Great, thanks. Haha, you gotta treat yo self sometimes... all the time... every morning.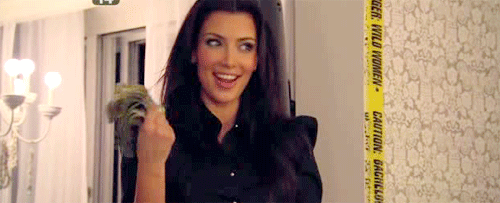 Calling all HuffPost superfans!
Sign up for membership to become a founding member and help shape HuffPost's next chapter