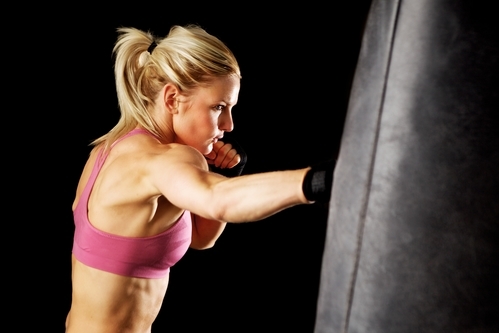 Ever notice how difficult it is to beat down a person who just won't quit? As much as I love the Hallmark Channel, I'm equally passionate about the Rocky movies. You know the star is going to win, but I still watch to see how they rise to the victory. Between their underdog determination and the outstanding music scores, I walk away believing I can be triumphant too!
So what makes the little guy (gal) get up one more time than they fall? Something inside of each individual spurs them on to try again. You may have suffered a disappointment or, the loss of a job, started a new chapter in life, experienced the loss of a loved one or, the loss of your identity, been the victim of a crime, or just be plain down on your luck.

I challenge you this week to ask a person you deem successful what one thing they do to be efficacious or to get up when they're knocked down.

I asked, and here's what I learned:
1) Be quick to say, "I made a mistake." Apologize and move on.
2) Ask for help. People like to share their successes and are eager to help.
3) Don't be afraid to ask, "What do you see me doing right and what do you see me doing wrong?"
4) Say to yourself every morning, "Anything is possible, so why not me?"
5) Don't take yourself so seriously that you don't leave room for laughing at yourself.
6) Take a stand for what is right but know which battles are worth fighting.
7) Stand firm in your beliefs but always leave room for new ideas and thoughts.
8) Never climb over others to get where you're going; you'll never know who is capable of giving you a hand up.
9) Positive communication. Never build a wall when you can build a bridge.
10) Never underestimate the people around you--know the custodian's name.
The Modern Woman's Life magazine is designed to equip and illuminate others to their successes. We all can be iron sharpening iron. I'm sure there is plenty of great advice we've all been given, please share it in the comments below.
REAL LIFE. REAL NEWS. REAL VOICES.
Help us tell more of the stories that matter from voices that too often remain unheard.