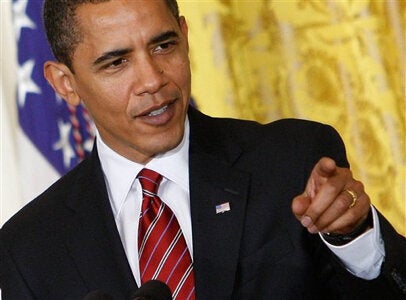 No, there hasn't been any indication that the new President will be heading to China anytime soon, though it does seem likely that Hilary Clinton will make it there during her first trip abroad as Secretary of State. And I do realize that the new President's got plenty to keep him busy on the home front. Still, it isn't too soon for him to do some prep work designed to help him make sense of, craft policy toward, and eventually get the most out of a visit to China, a country that remains the world's most populous and once boast (as it did for centuries prior to the 1850s) one of the world's leading economies. In spite--and indeed partly because--of the severity of the financial meltdown and surging unemployment rates on our side of the Pacific, the big nation across that ocean should concern him. Arguably at least, the degree to which the economies of the U.S. and the PRC have become intertwined recently makes it even more important for him to familiarize himself with Chinese realities than it was for any of his immediate predecessors (and it was plenty important to them). With all this in mind, this post is one opinionated China specialist's list of 5 books he should read, paired with 5 films and videos on complementary themes he should see.
I know that he can turn to people he already knows, rather than a stranger like me, for guidance. He's got a half-brother based in Shenzhen; a Secretary of State's who is not just headed to China but has been there before more than once; and a Secretary of the Treasury who has lived in the PRC and studied Chinese in college. Moreover, several respected political scientists who focus on China have been rumored to be advising him or consulting with his advisers. And then there's his friend Cass Sunstein, who is no China specialist but is known for his intellectual curiosity and, as someone fascinated by the political implications of the Internet, has surely spent a lot of time thinking about and perhaps reading up on the PRC (a country with more web-surfers than any other). . If nothing else, Sunstein must be familiar with the Berkeley China Internet Project, and could tell his friend about its "China Digital Times" site, which remains the best one-stop shopping on the web for those trying to keep up with changes in the PRC. Still, even though he has people nearby to turn to, I think my list will take him to materials that wouldn't otherwise be on his radar screen, yet can help him get a better sense of China's present condition and the enormous (and continually underestimated by Americans) diversity of its population.
I'll suggest the books on my list go directly to his bedside table, even though I'm aware that it's already heavily weighed down--if he's followed the advice of the Washington Monthly, which recently asked 19 public intellectuals and writers (ranging from historian Jacques Barzun to journalist James Fallows) to offer the new President reading tips, then pulled the suggestions together into "What Obama Should Read: Twenty-Five Books the Presidents Should Have by his Bedside." But the fact is that none of those 25 books deal with China (Iran, India, and Russia--yes, but the PRC--no). Nor did any of the books that he was seen reading while campaigning--except Fareed Zakaria's The Post-American World, which isn't about the PRC but says a lot about it.
I also want to stress, not to take anything away from the Washington Monthly contributors, that there are more laughs provided in my 10 suggestions than in their 25. This isn't a bad thing given that the President is facing enormous challenges and needs to keep his sense of humor, and one can learn important things about China (as indeed about any country) from funny texts. For example, I'll suggest that a good way for him to start getting a feel for the many ways that Chinese and American individuals can end up misunderstanding one another is by watching "A Great Wall," a family friendly comedy of manners (he could watch it with his daughters) directed by Peter Wang.
And among the books that I'd like to see on that much-abused bedside table is China Candid, a collection of oral history interviews by Sang Ye (sometimes called a Chinese Studs Terkel--a nickname that should mean a lot to someone who has spent as much time in Chicago as Obama). That book is filled with comic moments, albeit often fairly mordant ones: I laughed, but nervously, for example, when reading the chapter about explosion-happy tourists being able to pay for the privilege of riding on military vessels and firing off live rounds of military ammunition from large-scale weapons in a PRC where even the armed forces are embracing the profit-motive.
What Other China-Savvy Types Have Been Saying
Before giving more details about my suggestions, I should note that other outsiders have beaten me to the punch in giving the new President advice about China. Former CNN Beijing bureau chief turned media analyst and blogger extraordinaire Rebecca MacKinnon, for example, recently posted a typically insightful commentary for this site that took the form of a letter to the new President. (Maybe Sunstein, who surely reads the Huffington Post, has already brought it to his attention; if not, he should.)
Meanwhile, over at "The China Beat" (a UC Irvine-based blog/electronic magazine with which I am involved), we've run Parts I , II, and III of a series called "Presidential Reading Recommendations." In each of these, the site's editor, Kate Merkel-Hess, showcases multiples responses she's gotten from some of the wide range of thoughtful and informed people to whom she put this question: "What five China books would you like to see Obama read?"
Here then is my list, divided up under five topical headings:
Topic 1: Sources of Mutual Understanding--and Misunderstanding
The viewing for this pair is "A Great Wall," the aforementioned 1986 film that follows a fictional Chinese-American family on a visit to relatives in Beijing, tracking the emotions this stirs up and the amusing forms of culture shock that ensue. (And incidentally, it includes one scene custom-made for a Lincoln-lover like Obama: in it, a young Chinese man recites the opening to the Gettysburg Address to impress a young woman he fancies.) My suggested reading to complement this movie is Jonathan Spence's To Change China, a lively look at Chinese historical events of the last few centuries, approached via the biographies of "Western advisers" who were often baffled by and proved baffling to the people they sought to help. (Trivia note for film buffs: Edward Norton, who took a class with Spence at Yale has cited the book as one that he turned to for inspiration when working on "The Painted Veil," a movie that deals with a Westerner working in China in 1925.)
Topic 2: A Quick Tour through PRC History
The viewing for this pair is "Morning Sun" by the Long Bow Group, independent filmmakers who have made several wonderful documentaries on Chinese themes. This one focuses on the Cultural Revolution, perhaps the least well understood Chinese event of the 1900s, and includes a wonderful dissection of a lavish song-and-dance spectacle staged to celebrate the PRC's 15th birthday--a particularly relevant segment to watch just now as plans are underway to hold a lavish 60th birthday party for the country this October. The reading to pair with it is The Changing Face of China: From Mao to Market, an accessible and thoughtful survey of the first five-and-a-half decades of Communist Party rule written by the Guardian's longtime East Asia correspondent John Gittings. (Trivia note for Sinologists: Geremie Barmé, who co-produced and co-directed "Morning Sun" with Carma Hinton and Richard Gordon, was the main translator of the English edition of China Candid.)
Topic 3: The Plight of Women in Old and New China
The viewing here is "Yellow Earth," Chen Kaige's visually arresting and poignant film (only a couple of brief moments of comic relief here) about the difficulties of life, particularly for women, in a poor North China village in the 1930s. The reading to pair with it is former Wall Street Journal reporter Leslie T. Chang's Factory Girls: From Village to City in a Changing China, a powerful work of beautifully crafted reportage that, in focusing on the triumphs and tragedies of several young women, humanized and puts into historical perspective the country's rapid industrialization and urbanization. (Trivia note for the Olympics-obsessed: the cinematographer Chen Kaige worked with on "Yellow Earth" was Zhang Yimou, who went on to direct many films on his own and was in charge of the Opening Ceremonies spectacle on 08/08/08.)
Topic 4: The Surreal Side of Life in the PRC Today
The viewing here is "The World," a film by Jia Zhangke an inventive Chinese director (the Village Voice called him the "greatest filmmaker under forty" ) that is set in a theme park containing miniature versions of the Eiffel Tower and other iconic structures. By turns funny and sad, it highlights the experiences of the migrants from various parts of China who work within the borders of this strange setting--a setting that may remind some American viewers of Epcot or Vegas, but to someone with Obama's Chicago ties might also call to mind the great World's Fairs of the past such as that city's 1893 Columbian Exposition. The reading to pair with it is China Candid, in which Sang Ye presents us with the life stories of everyone from a philosophical executioner, to a pragmatic call girl, to the head of a Chinese UFO society, to a cynical consumer affairs bureaucrat who notes parallels between the false advertising for ideologies under Mao and false advertising of products in post-Mao times. (Trivia note for New Yorkers: 9/11 did not lead to the Twin Towers being removed from the theme park featured in "The World," a point that two characters in the movie point out.)
Topic 5: China's Olympic Year Revisited
The viewing here is the Opening Ceremonies of the Beijing Games, to be watched after reading a book that's just going to press (but I'm sure the publishers will be happy to rush the President a copy)--China in 2008: A Year of Great Significance. It's an anthology (full disclosure: I'm one of its editors) made up of posts that first appeared on "The China Beat," articles reprinted from various newspapers and magazines, and new essays. It offers information about and analysis of a wide range of subjects, from Internet censorship to responses to the Sichuan earthquake. What makes it particularly valuable to read in tandem with viewing the Opening Ceremonies, though, is the short but detailed analyses that several contributors provide of the meaning of that spectacle and the Olympics as a whole. (Far from trivial side note: the book comes with a "Foreword" by To Change China's author Jonathan Spence.)
Will all this reading and watching prepare Obama fully for encountering China? Of course not. But I'd like to think that if he reads the books and views the films (if not before, then on that long plane flight to China), also does some of the suggested readings from other sources (the "China Beat" series, for example, points him toward some of the best histories of U.S.-China diplomatic relations), and, as the multitasking person we know him to be, combines it all with checking out the translations of works by Chinese bloggers and journalists available at the "China Digital Times" site, he'd arrive in Beijing with a much better chance of making sense of what's going on there than did most or perhaps all of his predecessors.
Related
Popular in the Community