I stayed in lots of hotels and motels as a child -- granted, cheap family-vacation ones with no breakfast and flashing neon signs, but nonetheless I always dreamed of simply staying there. Of never going home again, forgetting all my clothes and toys to live out of a small smiley-face suitcase in this paneled room facing the bright-blue pool that cools strangers by day but basks ignored and bottom-lit by night like a cough-drop-colored moon. To live in hotels and/or motels, one or ten thousand of them but forever, would be to reinvent oneself, to live at once little yet limitlessly in spaces whose blankness is their welcome which is the whole point, plus which are clean whenever you arrive.
OK, so I stopped traveling for 15 years, then started again and it's back. I want to live in hotels, think about them and extol the strange wondrous phenomenon of exponential mega-mondo homes-away-from-home for millions in which workers are paid to be courteous and even kind. How can we make the best of hotels? What can we do there? Sleeping is obvious, but here are 10 more things that I have either done in hotels or have fantasized about doing, and still might do.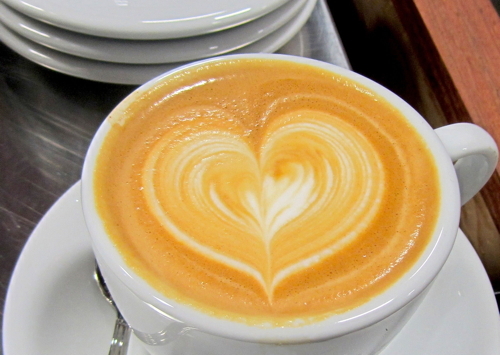 1. Eat. Now that many hotels include breakfast in their room prices, this is almost as obvious as sleeping. But it is not to be taken for granted. Few sights have made me happier to be alive than the breakfast buffets in Sicilian hotels last summer: Cappuccino. Fresh figs. Ricotta-chocolate pies. Currently at the Marriott's LA Market in Los Angeles, chef Kerry Simon is serving his Sugar & Spice Junk Food Platter, piled high with peppermint brownies, gingerbread, holiday cookies and sweet house-made "snowballs."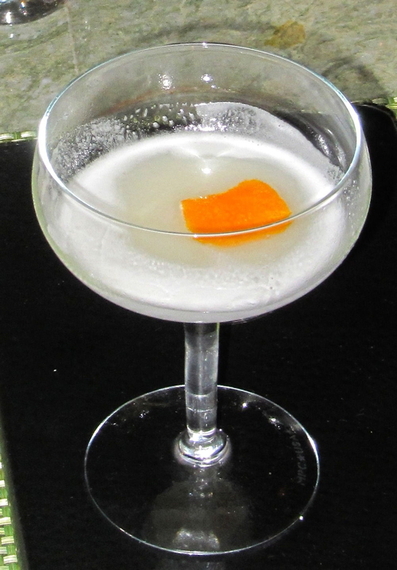 2. Drink. OK, again with the obvious, but many hotels have fabulous built-in bars: In other words, you need not drive. The FIVE bar in Berkeley's Shattuck Plaza Hotel celebrates the season with its 12 Cocktails of Christmas: Popular favorites include the Turtle Dove Martini (pear vodka, chocolate liqueur, Chambord, sugar, lemon juice) and Five Golden Rings (rum, lime juice, agave nectar, Angostura bitters, mint, Champagne). All twelve "are definitely inspired by the song but not limited to the song," explains bar manager Brent Newcomb.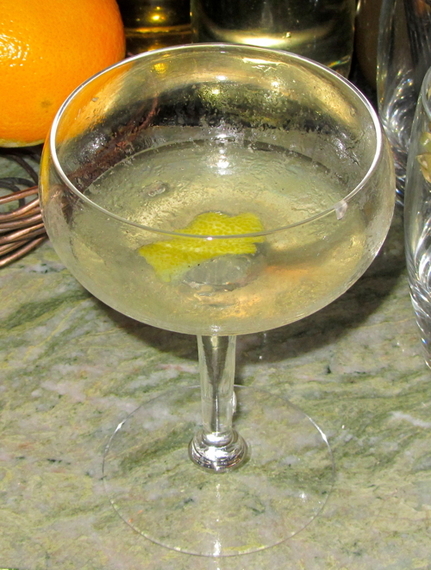 3. Watch sea creatures swimming by. A handful of exclusive resort hotels including the Palm in Dubai, the Jules in Key Largo and the Manta in Tanzania actually have guest rooms submerged under the surface of the sea, from whose windows you can watch the undersea world. That's no aquarium out there. That's real.
4. Gaze out at the free world from behind bars. A growing hospitality-industry trend is the transmogrification of old jails into hotels. Boston's Liberty Hotel used to be the grim Charles Street Jail. Slovenia's Celica Hostel was once a communist-era lockup. This kind of lodging experience makes you really appreciate not being incarcerated. I mean, you can stroll right out at any time and buy a box of Mystic Mints.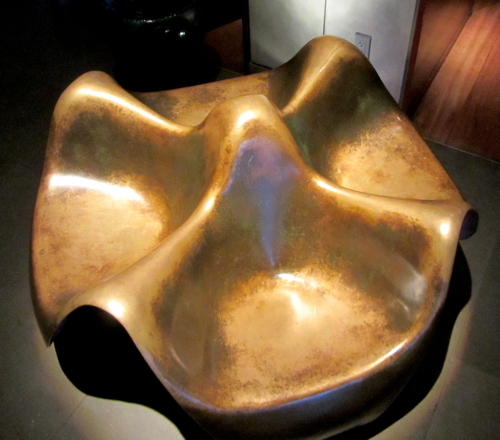 5. Check out the chairs. San Francisco's historic yet chic-mod Clift Hotel has the most expensive chair collection on the whole West Coast. (Heck, someone has to.) It's part of the Clift's persona as what general manager Ward Childs describes as "one big decompression chamber," and includes stunning antiques (intricate carvings! silver leaf! satin! velvet! ostrich leather!) along with modern items such as the solid-metal four-seater dubbed the "juicer chair" and several items designed by Ralph Lauren (yes, that Ralph Lauren) and Philippe Starck; a gigantic chair in the lobby cost $750,000 to purchase and $7,000 per year to keep in prime shape. "We're curators," Childs says.
6. Appreciate being looked after. Good Lord, someone comes into your room to straighten, scrub, vacuum and replenish it after you've slept, bathed and done whatever else in there. Someone picks up your used Kleenex, strips your bed, touches your wet towels. This might seem small, but it's huge, and should inspire gratitude in every hotel guest. Hotel stays can be immersive learning experiences for those of us with low self-esteem, and who are thus convinced that we don't deserve nice treatment (even from ourselves). What? Clean drinking glasses, fluffy towels and a perfectly made bed -- for me? Yeah, for you. Yeah, for you plus $200 or whatever, but yeah.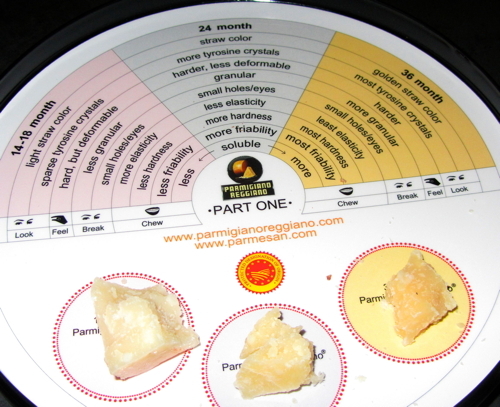 7. Have a party. Hey, rock stars do it all the time. Got a kitchenette in your room? The Academy Parmigiano Reggiano has declared November 30 international Parm-party day, on which cheese-lovers around the world are urged to share Parmesan-based dishes -- and just sample the cheese straight -- with pals. Seriously, there's an app for that. Or, you know, get married. Let professionals take care of the details -- including the reception and rooms for your out-of-town guests.
8. Have a meltdown. I'm not saying you should. I'm just saying you could.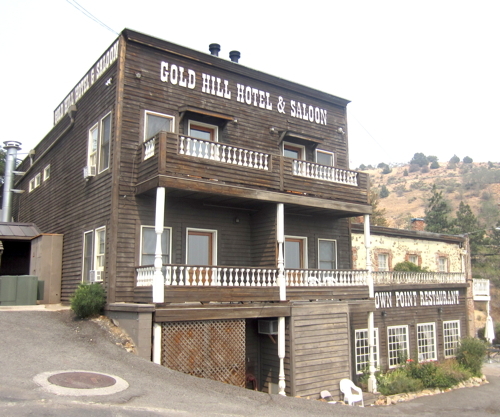 9. Ghost-hunt. A lot of drama happens in hotels: Some guests never get out alive. When checking into hotels, I always ask whether they're haunted and I always hope the answer will be yes. Phantom Wild West card-sharks are among the alleged spirits at Nevada's 150-year-old Gold Hill Hotel. And I captured this "orb" -- which believers say represents a spirit -- in my room at the National Hotel in the heart of California's Gold Country: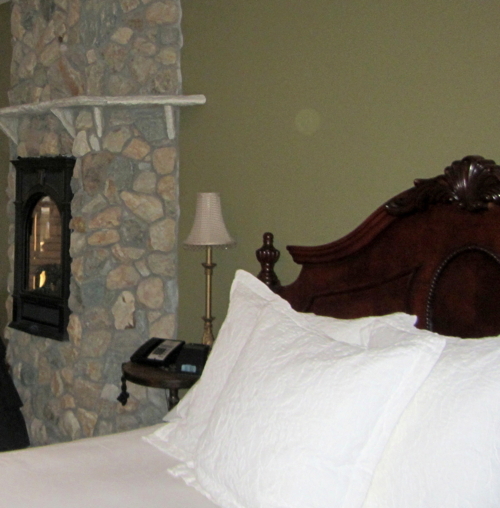 10. Bask. At hotels such as San Francisco's Hyatt Regency, some of whose tens of thousands of suspended holiday lights are depicted below, magnificent seasonal decorations are designed, created, installed and maintained by many human beings at great expense. Why? So that you can look at them. You, and you, and even you with low self-esteem. To witness, marveling. That, and only that.
"Orb" photograph by Anneli Rufus. All other photographs by Kristan Lawson, used with permission.