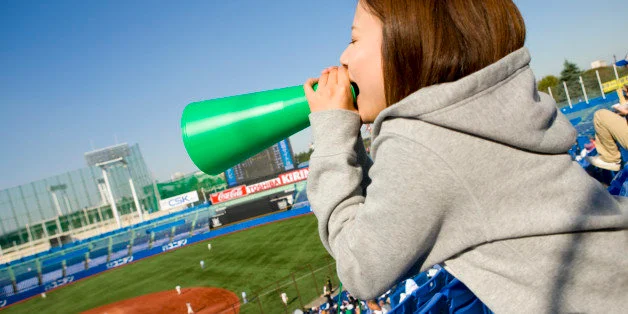 Fall doesn't officially begin until September 22, but for many, Labor Day weekend marks the unofficial end to summer. While many kids are already back in school, this three-day weekend gives us one last chance to celebrate before it's really back to the grind. Here are 10 things you can do this weekend. It's your last hurrah, so go for it!
Visit an obscure museum. Chances are you made your rounds to the big museums this summer, but I bet there are some hidden gems you've yet to hit. There really is a museum for everything from comic books to postage stamps to Pez candy dispensers. This weekend, make it your mission to explore a new museum. Check out this directory from MuseumsUSA.org to see what's in your area.
Rent kayaks. There is nothing more therapeutic than a day on the water, and kayaks are a relatively affordable way to do just that. Rent kayaks at a nearby lake or check for rental sites at a nearby state or national park. The first hour usually costs around $20, but becomes less per hour the longer you stay out on the water.
Go wine tasting. It's a great time to visit local wineries. The harvest starts mid-August for most wineries in North America, making it an exciting time to go wine tasting. Many wineries host special events with food pairings, barrel tastings musical performances, local artists and more. Some wineries will even offer passport programs, pay one price and get special discounts and tastings at multiple wineries.
Have a picnic. What better way to say adieu to summer then to get outdoors? Better yet, there are some great grocery coupons available right now on picnic-friendly foods like lunchmeat, salad dressing and juice boxes. Some local parks and recreation departments rent out very low cost sporting equipment. Spice up your next family picnic to the park with croquet, badminton, or a parachute.
Drive-In Movie. Going to the movies is a staple holiday weekend activity. This Labor Day, make it more of an adventure by going to a drive-in theater. Check out this database to see if there is a drive-in theater open near you. Sadly, drive-ins are becoming more and more obsolete, all the reason to get to one immediately!
Host an ice cream social. If you want to entertain this holiday weekend but don't have a ton of time to prep, then an ice cream social is the way to go. What better way to say goodbye to summer then with a bowl full of ice cream and a room full of friends.
Or, make it a clambake. Here's another summer party great for a group and it's simple to put together. Stock up on your favorite seafood like clams, mussels and shrimp, then throw in corn and potatoes. Though a traditional clambake has you digging a pit on the beach, it is possible to have a perfectly good clambake at home. You can cook it on the grill or layered in a big pot. The key to a really great clambake is buying the most delicious loaf of French or sourdough bread you can find, so you can sop up all the delicious juices.
Have a DIY pizza party. Making pizza is just as fun as eating it. You can buy pre-baked crust and pile on your toppings or try your hand at homemade pizza dough. While recipes vary, all you really need are flour, salt, yeast and water. If you've had trouble with dough sticking to your pizza stone or cookie sheet, then try cooking it in a skillet instead. You can also make personal size pizzas using biscuits or English muffins.
Head to the ballpark. Due to demand and last minute timing, some major league baseball games may be marked up for this weekend, but Minor League Baseball games are an affordable way to enjoy a day at the ballpark. You'll save on tickets and concession favorites, plus you'll get to watch the game in a more intimate setting. Visit MiLB.com to see if there is a team near you.
Host an old fashioned-game night. You're never too old for game night. This is a great way to get some family bonding time in before busy school year schedules take over. And if you're sick of Candyland and Monopoly, no problem! Challenge your kids to create their own board game. You can find free, printable board game templates online or give them a piece of cardboard and some markers and see what they come up with!