The word "hostel" conjures up a variety of images for the novice and experienced traveler alike; bunk beds, saving money, strangers snoring, new friends, and bed bugs are just a few of the myriad of impressions that people have, deserved or not, about staying in hostels.
Of course, the amenities and quality of all hostels will vary, but it's good to know what your options are in the wide world of hosteling. Here are 10 things you should know before you book that trip.

1) There are lots of options when choosing a hostel: know what you want.
What are you priorities? The two main hostel websites, hostelbooker.com and hostelworld.com, allow you to rank hostels in any given city by a variety of ratings, including safety, cleanliness, value and location, among others. Location is important for anyone (I've heard horror stories of people accidentally booking hostels far out of the city and racking up huge taxi bills commuting), so check to see where it is in proximity to things you want to see or do, and if you're arriving late at night, maybe make sure you won't have to walk down a dark alley to get there.
Who do you want to share a room with? While one of the great adventures of hosteling is that you can't choose your roommates, hostels often offer all-female and sometimes all-male dorms, so think about whether that's something you would want.
How many people do you want to share a room with? Depending on the hostel, it could be anywhere from 3 to 20, so make sure you take note of this when you book the room. The higher the occupancy, the lower the price, usually.
And on that note, how much are you willing to spend? Hostel price can widely vary depending on the region you're traveling in, but I generally expect to pay $15-$28 USD per night.
2) The price will change according to the season and day of the week.
It's understandable that a hostel in Barcelona would charge more for a booking in the summer than the winter (and this is true for hostels, and pretty much any travel-related purchase anywhere), but many hostels change their prices based on the day of the week, and you may pay twice as much on the weekend.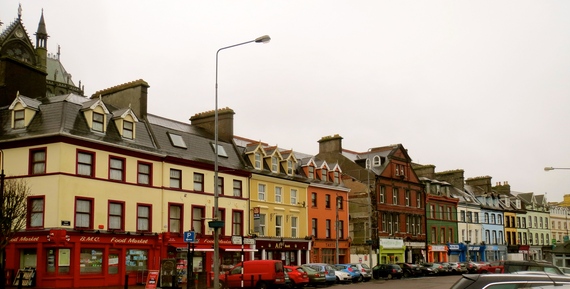 3) "En-Suite" means the bathroom is connected to the dorm room.
This may be important to you or it may not be, but at least you know what it means. In some hostels you have to leave the dorm to use the communal bathroom or showers, but an en-suite bathroom ensures that you won't have to walk back through the common room in your pajamas after brushing your teeth.
4) Some hostels have awful showers.
While some have wonderfully normal showers and some have college dorm-style cubicle showers, some, the worst, have a button that you push to turn on a 15-second spray of water of an uncontrollable temperature. You have to keep pushing it to keep the water on. If this is a deal-breaker for you, check the online reviews ahead of time. Someone will usually have complained about it.
And, if you forget your towel, you can often rent one at the front desk.
5) You might have access to a kitchen.
It's not uncommon for hostels to have kitchens available for guest-use. These can be fully equipped or nothing but a kitchenette, but cooking for yourself can make your stay in a city much less expensive. Just remember to wash your dishes; hostels are not yet equipped with moms who clean up after you.
6) Breakfast could be included.
This is always something I look for, as it makes a morning so much more relaxing to have breakfast provided and not have to go out and find it in an unfamiliar city, if you're like me and need food immediately after waking. At the least, it's usually just toast, jam, and tea or coffee, but sometimes they step it up and include yoghurt, cereal, fruit, hardboiled eggs, and juice.
7) There is usually a check-in time, often 2 p.m.
If you're arriving in the city earlier, the people at the front desk will usually let you leave your luggage at the hostel, sometimes in a locked luggage room (although anyone in the hostel has access to it) and sometimes just behind the front desk. But, you will not be able to access your room until the check-in time. Similarly, you usually have to check out by 10:00 or 11:00.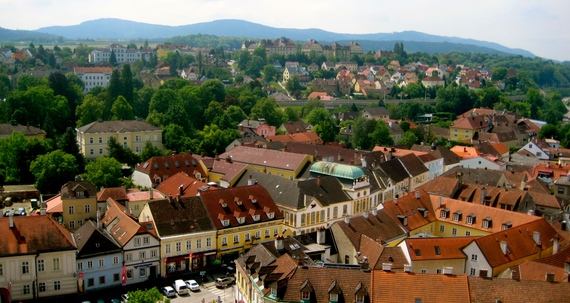 8) You might have to make your own bed.
In the more luxurious options of budget accommodation, they make the beds for you (such extravagance). But, often you will receive your linens at check-in, and unless you want to sleep directly on a questionable mattress, time to practice those hospital corners. Life will be so much easier when "hostel moms" become a thing, right?
Speaking of beds, there's a 99 percent chance that you'll be sleeping in a bunk bed. Sometimes you get to choose your bed and sometimes it's assigned. See No. 1 again, and know what you want. Bottom bunks provide you with easier access to any bags you leave on the floor, but you usually can't sit up straight. Top bunks may seem like the rotten deal, but they do have their advantages. They allow you to sit without a crick in your neck, as well as raising you above the activity in the room, so that when your roommates come stumbling in at 4am you're slightly above the commotion.
9) Hostels often offer their own in-house entertainment.
If you're not into doing your own thing in a new city, check at the desk. Some hostels host pub-crawls, movie nights, or karaoke events.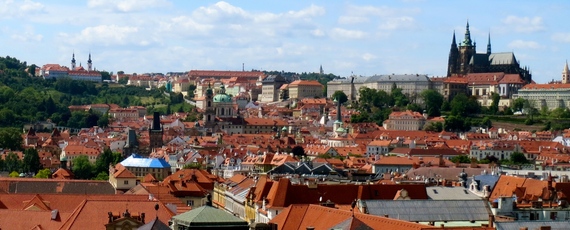 To the person sitting there thinking, "No! That time I stayed in Barcelona, the girl at the counter was totally off with her local goulash recommendation," keep your vintage glasses on, it happens. But generally speaking, they can tell you how to get anywhere, offer restaurant recommendations, and point you in the direction of the nearest laundry if you've been traveling for weeks and desperately need clean clothes (although, sometimes hostels will offer laundry services, usually for a pretty steep price).
Bonus: You will probably not get bed bugs. At least, you're probably no more likely to in a hostel than in a nice hotel.
Do you have any wild hostel stories?