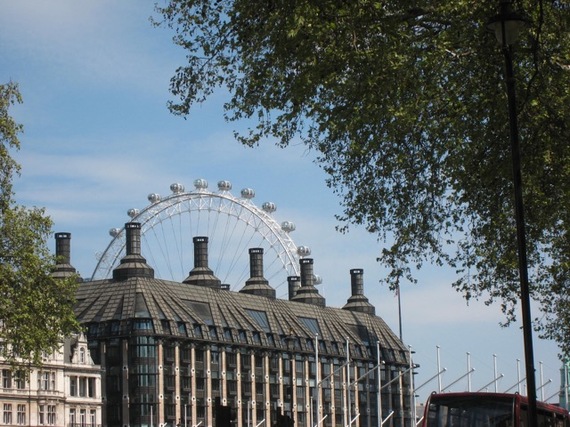 "He who tires of London tires of life." Samuel Johnson
"There's nowhere else like London. Nothing at all, anywhere." Vivienne Westwood
London is an eternal city with modern roots; a city of pure power and industry, that rose and grew in times not so far from today through exploration, exploitation, and manufacturing. Today, London is a world capital with world-class experiences to seek - here are some of my favorite things to do when in London.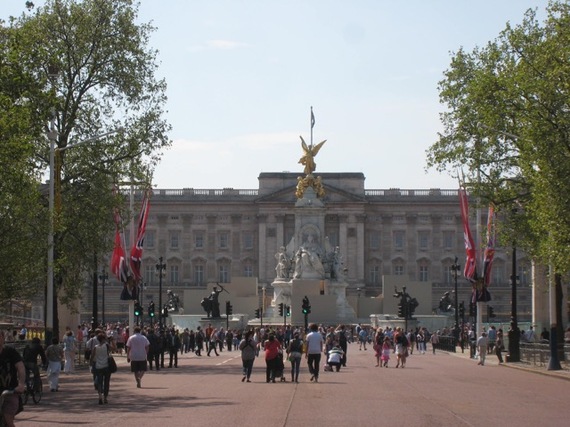 With broad and narrow, straight and meandering, park-side and riverside streets, take the time to take a walk! The best way to get a feel for a city is through your feet, so tumble through time as you stumble through London: search for hints of England's colonial era in obelisks and sphinxes, look for symbols of the monarchy and power struggles throughout England's tumultuous history, size up London's new world role in her towering skyscrapers and striking modern bridges.
2. See a Show on the West End
The Broadway of London, the West End abounds with both imports from the U.S. and U.K. written and produced pieces (like Matilda). The shows that I have seen on the West End have been immaculately produced, fantastically implemented, and beautifully costumed. Current offerings include: Book of Mormon, Guys and Dolls, The Curious Incident of the Dog in the Night-Time, Jersey Boys, and Thriller.
3. Visit as Many Museums as Possible
A country of immense historical significance, the U.K. houses some of the most impressive museums and galleries in the world. The British Museum is a must see, including the famed Rosetta Stone, the world's largest collection of Ancient Egyptian antiquities (including mummies, frescos, coffins, and statues among many other artifacts), and Prehistoric era objects. The National Gallery, near Trafalgar Square, offers art for every taste from Renaissance artists like Titian, Raphael, and Leonardo da Vinci to Dutch works like Jan van Eyck's famous Arnolfini Portrait to impressionists like Cézanne, Monet, and Renoir. If you long to see modern art, head to the Tate, a stately brick building with an eye-drawing tower and twisting bridge across the Thames that specializes in modern pieces.
4. Discover the Tower of London
For any history lover, the Tower of London abounds with stories waiting to be told. Created throughout the twelfth century, this tower has acted as both a prison and a residence, developing more and more into a prison as time passed and holding everyone from the famous: Mary Queen of Scots, Elizabeth I prior to her coronation, and Princes Edward and Richard (the two young princes supposedly murdered by their uncle in a struggle for the throne within the Tower's walls) to the little known men and women forever lost to history. View the infamous Crown Jewels in their splendor and the brutal torture devices used to torture political prisoners and criminals from across history.
5. Changing of the Guard at Buckingham Palace
The quintessential London experience, there is always a jolly atmosphere watching the changing of the guards. These much-photographed guards are a sight in and of themselves in their tall black hats and signature red uniforms, much less in front of the magnificent Buckingham Palace.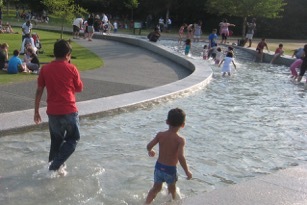 The Princess Diana Fountain, dedicated to the beloved late Princess Di, is the perfect afternoon activity for any travellers with children. On a warm day, the rims of the fountain are littered with shoes as both adults and children alike wade through the long circular fountain and its tiers of water. The paths of the surrounding Hyde Park are traced with bikers and leisurely walkers, the lakes are dotted with paddle boaters enjoying what sunny days London has to offer. Create a picnic lunch from a local takeaway restaurant or grocery store and sit on the grass to people watch. Listen to a speaker at the infamous Speakers' Corner where preachers, protestors, and orators have spoken since the nineteenth century.
7. Splurge for Tea at Harrods or Your Favorite Tea Room
English tea is a ritual, a custom, and a daily need. Tea at Harrods - or truly any other tea room - is a sumptuous, lovely, and delicious occasion. Pick your tea - anything from a fruity light tea (their mango offering is a wonder) to a very proper English Breakfast or Black Tea. And nothing in the world beats an English scone (pronounced as rhyming with "gone" in British English) with clotted cream and a bit of jam.
One of the tallest observation wheels in the world, the London Eye gives fantastic 360 degree views of the city, its marvelous architecture, and the Thames. Be sure to ride on a clear day to see beyond the typical London fogs and flurries of rain into the distance.
9. Dine at a Jamie Oliver Restaurant
Jamie Oliver is one of Britain's most famous chefs and offers a slew of fantastic restaurants throughout London: Barbecoa, Jamie's Italian, Fifteen, Jamie Oliver's Diner, and Union Jacks.
Pret A Manger ("ready to eat") is a favorite casual eatery and fabulous location for a fast breakfast or lunch. London is also famous for its great Indian food; be sure to step into a local restaurant for a delicious meal. Try traditional British fair at a pub; sample bangers and mash, fish and chips, and shepherd's pie.
Sandemans offers fantastic free walking tours; take one of their tours on your first day to get a feel for the city and at the end of the tour tip what you think the tour is worth. This is a great option for travelers on a budget and often offers some of the best guides I've had. Another way to get a feel for London is to tour its infamous pub scene via a pub-crawl for a night of fantastic English beers and brews (). If you have been sucked into the fabulous mysteries of Arthur Conan Doyle and his beloved Sherlock Holmes, walk in Sherlock's steps on the Sherlock Holmes Tour.
What are your favorite London experiences? Comment below!