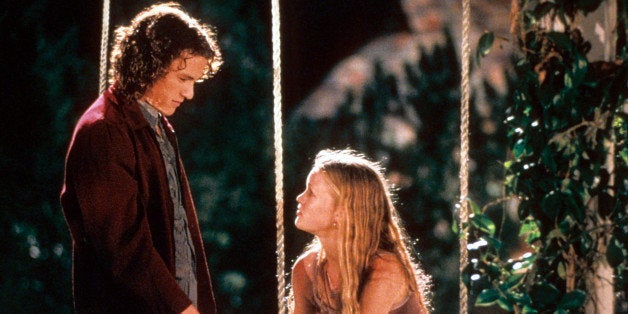 This week marks the 15th anniversary of "10 Things I Hate About You," the high-school romcom detailing the complicated love affairs of sisters Bianca (Larisa Oleynik) and Kat Stratford (Julia Stiles). Also starring Heath Ledger, Joseph Gordon-Levitt, and David Krumholtz, "10 Things" earned just $38 million at the domestic box office, narrowly topping its $30 million budget, but the movie became a cult hit with its quotable lines and Shakespearean inspiration.
In celebration of the release of "10 Things," we've collected 10 things we love about the film. Indulge your nostalgia and take a look:
1. The concept of being whelmed.

2. The '90s prom scene to end all '90s prom scenes.
3. Julia Stiles' pre-"Save the Last Dance" dance moves to "Hypnotize."
4. Larry Miller as single dad Walter Stratford with his creative parenting techniques.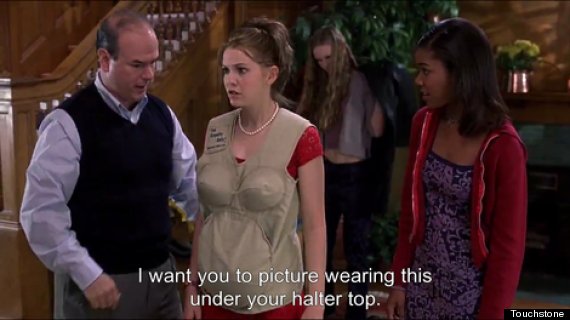 5. All of Kat Stratford's feelings.
6. Andrew Keegan playing the ultimate high school butthead.
7. Joseph Gordon-Levitt getting back in the game.

8. Allison Janney as the erotica-writing, cat-loving school guidance counselor, Ms. Perky.
9. The lesson of the subtle differences between like and love.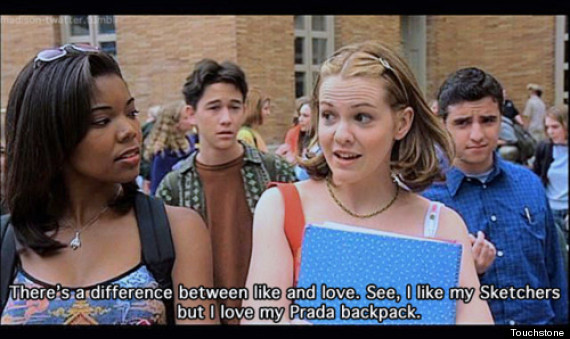 10. Heath Ledger's marching band-assisted rendition of "Can't Take My Eyes Off Of You."
Before You Go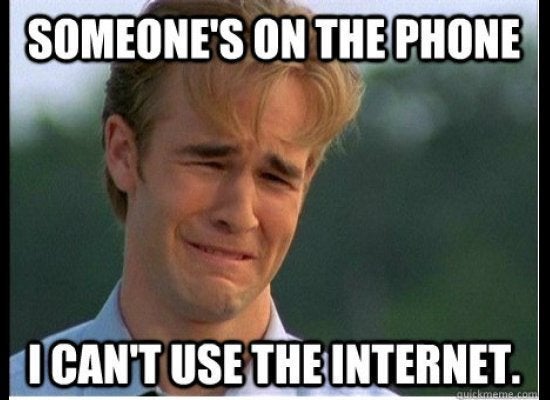 1990s Problems Memes
Popular in the Community