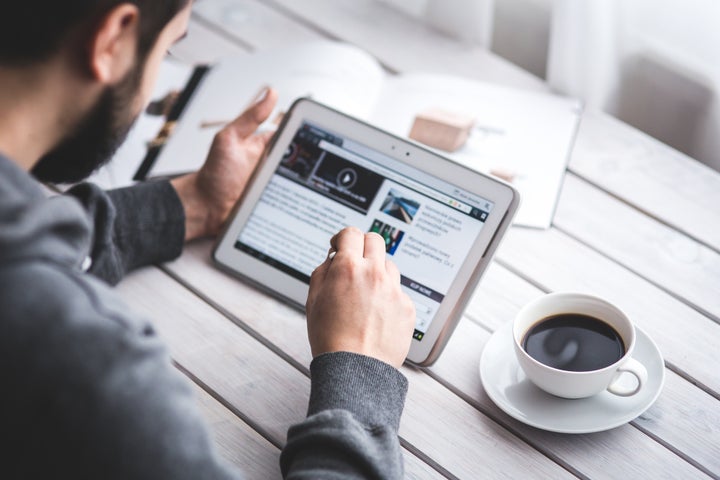 Read books instead of articles. Buzzfeed will still be here when you come back.
Assume all headlines are click-bait and don't believe any of them (especially the ones you agree with #sorrynotsorry).
3. READ THE ENTIRE ARTICLE:
Yea, you should feel embarrassed I have to put this one on here. Stop forwarding/posting/sharing things you haven't read. Because see #2.
4. READ THINGS YOU DISAGREE WITH:
5. HAVE 3 UNPOPULAR OPINIONS:
If you begin to sound like the media outlets you're consuming, then you're in the echo-chamber. To get out, you should have at least 3 unpopular opinions.
I made up that number, but the point still stands: make up your own mind about what you think. Don't let them feed your brain!
Learn the difference between a fact and an opinion. Fact: Not something you can dispute. "Today is Tuesday." Opinion: Something you can dispute. "Monday sucks."
7. SMART PEOPLE CAN BE DUMB
This isn't a thing you can "do" as much as a thing to know, but just go with it.
When a smart person says it, it doesn't mean it's true. It means a smart person said it. Smart people say dumb things all the time. Exhibit A. Hi.
If it was forwarded in an email typed in comic sans, it is probably not true. If your weird cousin said it at dinner, it's probably not true. If you saw it on Twitter, it's probably not true. If you're not sure where you heard it, FOR GOODNESS' SAKE PEOPLE IT'S PROBABLY NOT TRUE.
Instead of getting upset and forwarding what you found to your echo-chamber, go here and see if it's a fact or not.
Google is not a fact checker. It's Google.
Everyone's got an incentive. For example, I want you to like this so much you sign up for my email list. That's why I'm writing it.
Don Lemon wants you to stay on CNN so his ratings go up. Elite Daily wants you to click around as much as possible so they get more impressions and can charge advertisers more.
There's always an incentive. Sometimes they're aligned with you (like mine is right now) sometimes they're not (like CNN). When you evaluate a truth claim, consider the source.
10. GET YOURSELF DISSENTERS
Surround yourself with people who disagree with you.
Bonus points for finding people with different interests. I like reading about marketing and psychology, my friends are really into law and politics. We teach each other things. (As evidenced by some of my other articles, they're doing a crappy job.)
Margo Aaron is the winner of many Participation Trophies and a lifelong Day Walker. She writes about the dubious underbelly of marketing and other lighthearted topics at That Seems Important.
Sign up for more moderately entertaining articles from her here.
Popular in the Community