"Bill! Bill! Bill!" the crowd passionately chanted, reminiscent of Bill Nye the Science Guy, the iconic PBS television series. Minutes later Bill Nye took the stage in his signature dapper look including a white blazer and bowtie at the Brooklyn Pier for the National Parks Service 100-year birthday celebration. Nye was named an ambassador for the National Parks Service.
A lot has happened since Nye's show went off the air in 1999, but his fan base remains as loyal as ever. He's been very busy as well. Since the show, Bill Nye has written books, starred in television specials, and pursued a host of passion projects. And through it all, he's stayed true to his first love: science.
I caught up with Nye and was left utterly impressed. His passion for what he loves is not an act, in case you were wondering.
1. Bill Nye's love for science started with his fascination for bumble bees.
Nye doesn't remember the exact moment where his passion for science first started. He tells me, "It was certainly before I was 4, or maybe even before I was 3." However, he does remember the bumble bees. "I remember there were bumble bees in the front yard when I lived in Washington D.C. and I was so fascinated by them. I used to always watch them, I was mesmerized" he says.
2. Bill Nye was just your regular Ivy League college kid.

Nye attended Cornell University for mechanical engineering. "I was in college. I played ultimate Frisbee and tried to meet girls," he explains.
3. Bill Nye is an Ambassador for the National Parks Service

Science and nature go hand-in-hand most of the time. When the National Parks Service asked Nye if he wanted to be an ambassador it was an easy decision. Nye tells me, "I visited Glacier National Park for the first time this year and I was blown away. Yellowstone and Yosemite are also among my favorites."
Celebrating the 100th anniversary of the National Parks is a huge milestone. Currently there are 400 National Parks in the U.S. "It's a heck of a thing. We work towards protecting these beautiful places and we all should be thinking about the next 100 years," Nye says.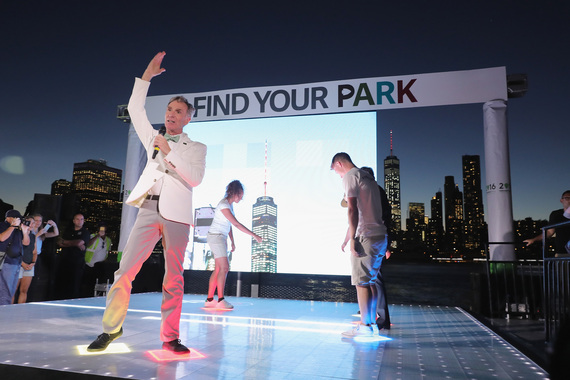 4. Bill Nye's science lesson of 2016: climate change and global warming are worsening at an alarming pace.
Global warming is introducing climate change, and it's not stopping anytime soon. Nye explains, "We want our national parks to be here 100 years from now, and that's going to be quite a challenge.  There were fewer than 3 billion when I was born and now there are 7.3 billion people in the world."
5. Bill Nye is not interested in reviving his show Bill Nye the Science Guy.
Nye says, "There are so many science education programs on the internet that didn't exist 25 years ago. I've done a couple other shows and I have a book coming out this fall titled Everything All at Once. It's about solving problems. You can't solve one problem independent of the other, and vice versa."
Netflix also announced a new original series titled Bill Nye Saves the World that will be available in spring 2017.
6. Bill Nye doesn't have a favorite element.

As a kid I've always been dying to know what Nye's favorite element was. Without hesitation Nye says, "I don't really have a favorite element because then you're going to think that I like over another." However, Nye does have a favorite compound. It's H2O.
Nye goes on, "If I say oxygen does that mean I don't like carbon? What about iridium; who doesn't love iridium?"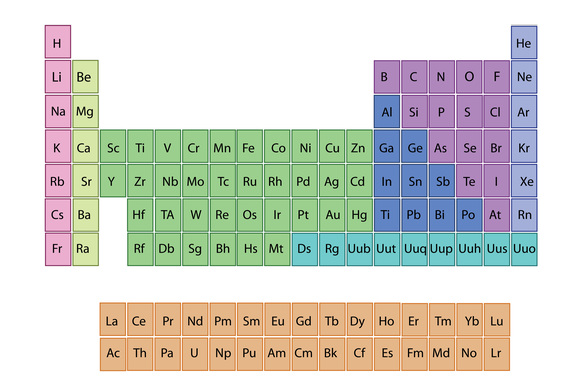 7. A Bill Nye Film in the works is the highest funded documentary on Kickstarter.

Nye has a film being made about him, but that's all he knows. "I have no creative control over the film.  I'm pretty sure it will be at Sundance in January 2017," Nye says.
8. Bill Nye is releasing a children's book called Jack and the Geniuses.
"It's a book which I've been working on for a long time finally got it finished," Nye tells me. As a child Nye was heavily influenced by the Tom Swift Jr. series.
The book for the tween audience is titled Jack and the Geniuses. Jack has his inherited family members who are geniuses, and they travel to Antarctica. "They hang out with a character named Hank, who's a guy like me," Nye says.
9. In another life, Bill Nye would have studied Gene sequencing biology.

Nye wanted to be an engineer because he loved physics. He concludes, "Life science and genetic sequence is astonishing.  If everything had been different, I would easily would have imagined myself in gene sequencing biology. Never say never." Nye also marveled his fascination with bicycles, airplanes and antennas.
10. Bill Nye always prefers the selfie.

Nye has a 1.3 million followers on Instagram, and mostly to credit are his iconic selfies with celebrities including Chelsea Handler and DJ Khaled among others.
He grabbed the phone right out of my hand to get capture his signature pose. Will keep you posted on the science lesson for mastering the perfect selfie.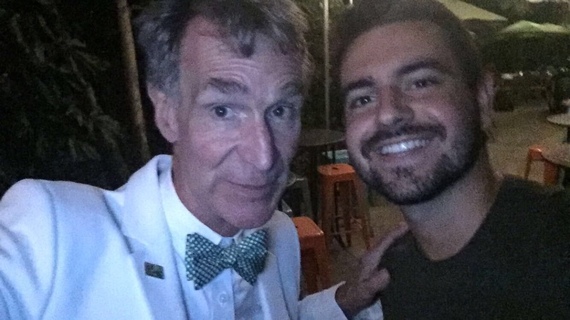 REAL LIFE. REAL NEWS. REAL VOICES.
Help us tell more of the stories that matter from voices that too often remain unheard.