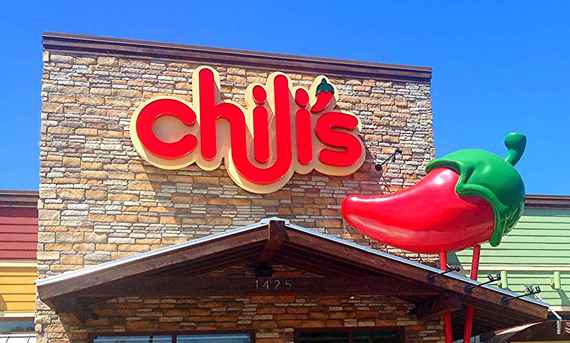 Credit: Flickr/Mike Mozart
Chili's holds a special place in all of our stomachs or, if you read the words "baby back ribs" even relatively recently, your ear canal. And to prove that Chili's is more than just a Tex-Mex restaurant endorsed by Justin Timberlake, we gathered up a few key stories about the chain for your review. We even got to the bottom of that sexy chef debacle.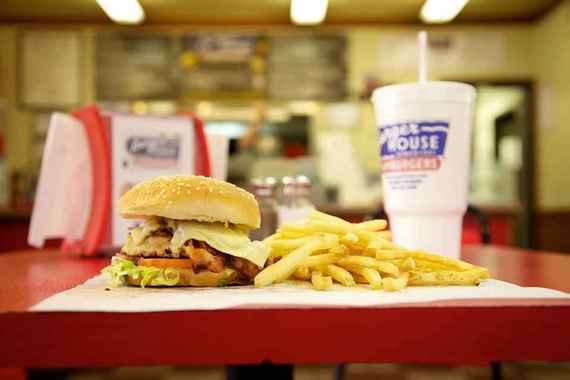 Credit: Burger House
1. It was inspired by two Texas burger joints
Founder Larry Lavine originally just wanted to open a restaurant where you could grab "a great burger and a margarita" -- and those burgers owe a lot to two specific places. As a kid, Lavine scootered over to Burger House and Goff's Hamburgers in Dallas constantly, and has even credited them with sparking the Chili's concept. We assume both owners got bottomless baby back ribs for life.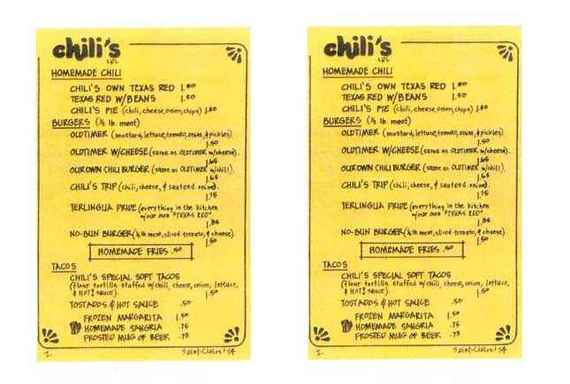 Credit: Brinker
2. The first menu had chili, burgers, and tacos
When the flagship Chili's opened in 1975, the focus was on creating gourmet burgers. But after enjoying several chili cook-offs, Lavine thought adding that stuff might be a good play for his fledgling menu. You can also see the first Tex-Mex rumblings in the tacos and margaritas, though we were still miles away from the Southwestern Eggrolls.
3. They sponsored NSYNC's final tour
We probably don't need to remind you about NSYNC's cover of the baby back ribs jingle, and if we do, you should feel bad about yourself. But this partnership didn't end with Lance Bass singing wistfully on a beach. Chili's also sponsored their Celebrity tour, which ended up being their last one ever as a group. The association is still too much for Chris Kirkpatrick, who cries every time he eats Chili's queso.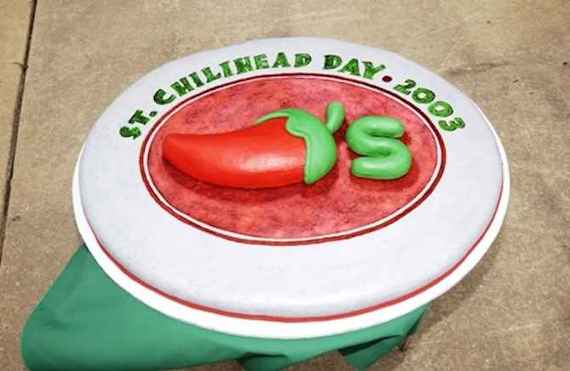 Credit: Brinker
4. There's a "St. ChiliHead Day" party every year
No, you didn't fall asleep in CCD class: there is no canonized saint with a Crock-Pot of chili for a head. Rather, it's Chili's strange name for their launch anniversary, so called because it falls near St. Patrick's Day. To mark another year in business, Chili's throws an annual outdoor party at the Dallas HQ, complete with cakes shaped like chilis and burgers. And a ribs trough, we assume.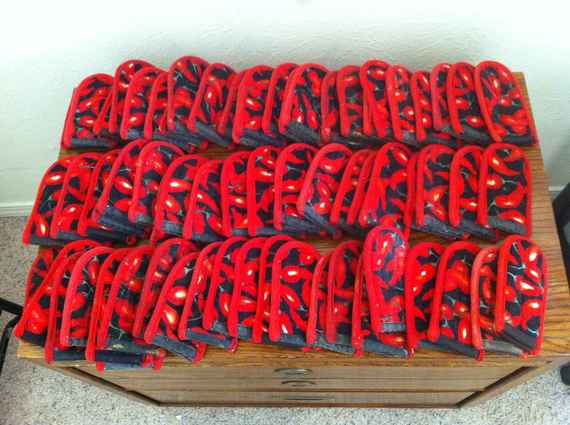 Credit: Reddit/adamwhenderson
5. They attract a lot of kleptos
A redditor shared his collection of pilfered potholders last year, promising to repent and return his stolen goods. (Eventually.) But for every reformed Chili's thief, there's another high school kid just waiting to stock up on skillet accessories.