More than seven centuries after his death, Rumi's poetry still has the capacity to fascinate his readers.
The 13th century Sufi theologian and poet Jalal al-Din Mohammad Rumi is one America's best-selling poets. His work is read at weddings, performed by artists and musicians in cramped Brooklyn basements, and endlessly quoted on Instagram.
But few people know much about the man behind these timeless lines of poetry. In Rumi's Secret: The Life of the Sufi Poet of Love, the author Brad Gooch seeks to give modern readers a glimpse into Rumi's life by studying the poet's travels and his spiritual formation.
Gooch told The Huffington Post that, like many others, he was fascinated by the beautiful and sensual imagery in Rumi's poetry. While researching the book Godtalk: Travels in Spiritual America, he befriended a group of Sufi Muslims who met in New York City's Upper West Side. It was there that he became exposed to the religious and spiritual dimension of Rumi's work.
"I think the romance of the quest for meaning, of the spiritual quest, is what's so special and seductive about Rumi," Gooch told HuffPost. "He has displayed how human light and divine light reflect each other and go back and forth in this incredible romance and passion to search for meaning."
Below, HuffPost gathered 10 things you probably didn't know about this celebrated theologian and poet.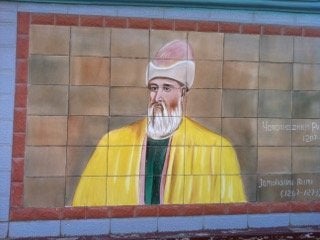 1.

Rumi was born in Central Asia, most likely in present-day Tajikistan, near the border of

Afghanistan.
This region of the world had once been part of the larger Persian Empire, and a result, influenced by the Zoroastrian religion. Beginning in the mid-7th century, Arab tribes began to conquer the land, adding Islam to the mix of religions practiced in the region. By the time the poet was born on September 30, 1207, Gooch says, Buddhist influences were also present in the area.
"There was a great clash of cultures but also synergy of cultures in that part of the world that is really important to understand," Gooch said. "It's kind of the perfect place for him to grow up."
2.

His father and grandfather were well-known Muslim preachers and jurists, and he was

expected to follow this more traditional path.
Rumi came from a line of preachers. His father, Baha Valad, was an occasional preacher at the local mosque and a Sunni jurist. Baha Valad was strict about keeping religious rules and regulations, although he was influenced by Sufism, the mystical branch of Islam that Rumi would later be identified with.
"They were respected people," Gooch said.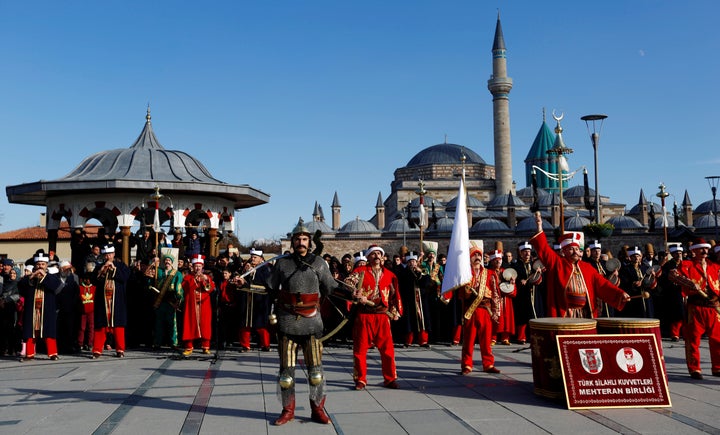 3.
As a boy, Rumi reported seeing angels.
There are several stories told about Rumi's early childhood. When he was five years old, he reportedly saw angels. These episodes agitated the small boy. His father reassured him that the angels were showing themselves in order to offer their favors.
Within years of Rumi's passing, his grandson had a writer interview people who had known him about the poet's early life. In fact, many of the stories we have about Rumi's early years emerged after his death.
"It's an interesting way of indicating an early interest in religion, spirituality and poetic imagination in Rumi."
4.

Rumi spent part of his life as a refugee and migrant.
Baha Valad resolved to move his family from Vakhsh between 1210 and 1212. At that time, according to Gooch, Genghis Khan was preparing his armies to invade Tajikstan. His father could have also been propelled to leave the town because of local political problems, or by the desire to see Mecca. Whatever the trigger, by the time the family had moved away from their homeland, the Mongols came down and destroyed the great cities that his family had known.
"Rumi never saw his homeland again, never returned," Gooch said. "They really became refugees and migrant."
5.

The map of Rumi's life stretched over 2500 miles as his family's migration lasted nearly

two decades.
Rumi's family traveled from Vakhsh to Samarkand in Uzbekistan, to Iran, Syria, Saudi Arabia, and finally to Turkey, where Rumi spent the last 50 years of his life.
The experience of moving exposed Rumi to many different languages and religious practices.
"He was truly migrant in this sense of passing through all these places. You see it in the impermanence of things embraced in Rumi's poetry," Gooch said.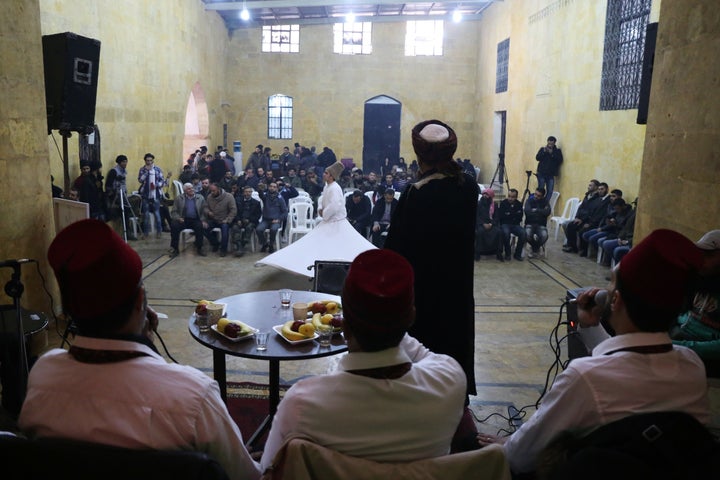 6.

Rumi studied religion in a madrase, or college, in Aleppo, which is the scene of such tragic destruction today.
After Rumi's father died, his boyhood tutor took charge of his spiritual education. Rumi was encouraged to study in Damascus and Aleppo so that he would bolster his presence as a religious teacher and a leader of his father's community. The education he received at Aleppo was religious in the sense that the center of it was the Quran. He was also exposed to Arabic poetry.
An important part of education at that time was learning to emulate your teacher and receive certain ideas from them.
"There was a very developed academic, scholarly culture especially in Baghdad, Aleppo, and Damascus, and with that a lot of pride, a lot of status," Gooch said. "The idea of fame or making your name was very important in those kind of scholarly circles."
7.

He was likely never called "Rumi" during his lifetime.
The term means Rumi means "from Rome," referring to the Byzantine Roman Empire. The empire included present-day Turkey, where Rumi lived most of his adult life. His birth name was Mohammad. Because the name was so common, people were given nicknames. When he began to see visions of angels, his father gave him the title of "Khodavandgar" which is Persian for "Lord" or "Master." His father also called him "Jalaloddin," meaning "Splendor of the Faith." Later in his life, Rumi was called "Mowlana," or "Our Teacher" or "Our Master."
It's likely that he was never called Rumi, the name he's known by around the globe today.
"If you're reading anything from the time people are calling him Khodavandgar, Mowlana, and family members are calling him Jalaloddin Mohammad," Gooch said.
8.

When Rumi met his great teacher, companion, and beloved Shams of Tabriz, he was

already in his late thirties, Shams about sixty years old.
By this time, Rumi is known in Konya, Turkey, for being a respected jurist, a scholar and a preacher. But he wasn't satisfied, and felt a little ill at ease with his role. Gooch called it a "mid-life crisis."
Shamsoddin, or Shams of Tabriz, was a mystic and a religious seeker. As a personality, Gooch said that he was irascible and misanthropic, interesting and difficult, never really satisfied. At the same time, he was steeped in learning and prayer and mediation.
The two met on a street in Konya and immediately fell into a philosophical discussion. They recognized each other as kindred spirits. Rumi spent the next three months in seclusion with Shams, who tried to pull Rumi toward seeing music and poetry as spiritual practice.
According to Gooch, the parity of this relationship bent the social norms of the time. It also put a stress on Rumi's family and community.
"Eventually, Shams of Tabriz leaves either on purpose or he was murdered," Gooch said. "No one really knows, but that really moves Rumi towards a period of what would seem like madness."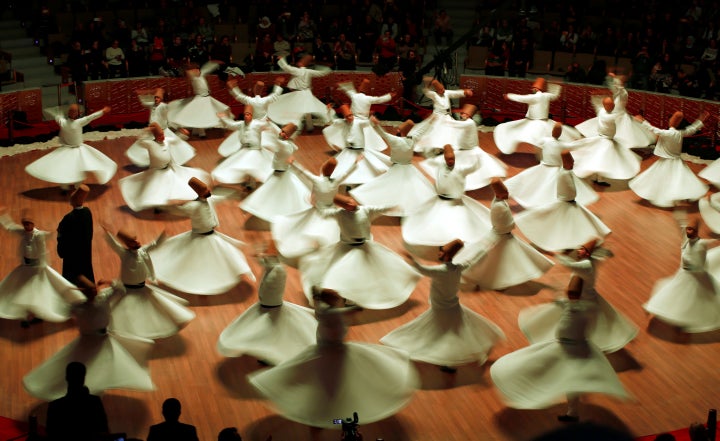 9.

Rumi did not begin writing poetry seriously until the traumatic disappearance of Shams of Tabriz from his life.
Shams' disappearance deeply disturbed Rumi, but it also helped him evolve spiritually.
"Rumi tried to deal with the suffering caused by Shams' departure, and he realizes this love he's seeking is within himself," Gooch said. "That, in some sense, Shams is within him."
Rumi went on to write over 3,000 ghazals, lyrical, rhymed poems often dealing with themes of love, and over 2,000 robaiyat, or four-line rhyming poems. He also wrote a six-volume spiritual epic in couplets, known as the Masnavi.
10.

Rumi's funeral procession in Konya was unusual for the time.
Rumi died on December 17, 1273. He had been a devout Muslim for all his life, praying five times every day and keeping all the required fasts. But by the end, he also wrote about belief in a "religion of love" that crosses over traditional denominational boundaries. In the Masnavi, he wrote, "The religion of love is beyond all faiths, The only religion for lovers is God."
Rumi gave his followers special instructions to treat the night of his death like they would a joyous wedding night. The mystic had planned his own funeral, complete with singers, musicians, dancers, Quran reciters, and imams. For Rumi, the presence of the singers and dancers indicated that the deceased was both a Muslim and a lover. But there were also Jewish rabbis reciting psalms, and Christian priests reading from the Gospels at Rumi's funeral ― which left some of his Muslim followers bewildered. They hadn't realized just how much Rumi had become a well-respected figure within other religious communities.
Gooch says, "[Rumi] was thinking somewhat outside the box in finding in mysticism the origins of all religions."
The mystic writes in the Masnavi, "When you discover the source of sunlight…Whatever direction you go with be east."
This story has been updated to reflect that scholars disagree about where exactly Rumi was born.
Related
Before You Go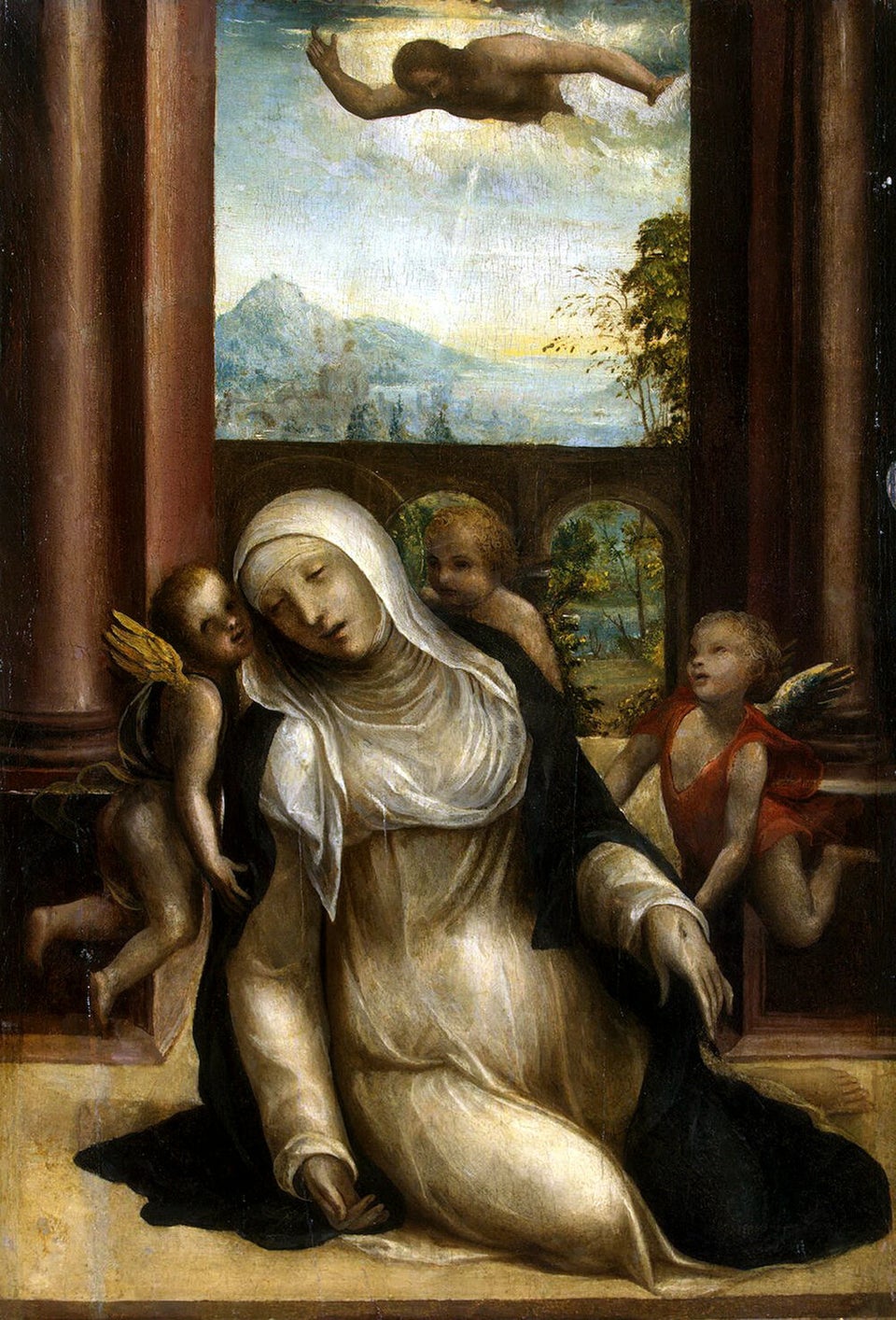 13 Women Mystics Who Helped Shape Christianity
Popular in the Community