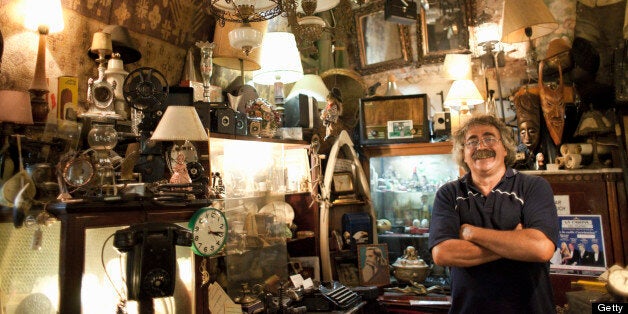 Q: What is one thing you wish you'd done before starting a business?
The following answers are provided by the Young Entrepreneur Council (YEC), an invite-only organization comprised of the world's most promising young entrepreneurs. In partnership with Citi, the YEC recently launched #StartupLab, a free virtual mentorship program that helps millions of entrepreneurs start and grow businesses via live video chats, an expert content library and email lessons.
A. Failed at Starting a Business

I sincerely wish I could have gotten some of those bigger, expensive mistakes out of the way earlier, rather than having them happen on the job during the early days at Attack!. That old adage, "hurry up and fail" is so relevant to those starting a new business. Trial and error through practical application is the only true way to learn and adjust as a small business owner.
- Andrew Loos, Attack!
A. Worked in a Truly Boring Large Company

Where no decisions are made quickly and nothing gets done -- just to get the full effect of how sad I would have been!
- Jordan Fliegel, CoachUp, Inc.
A. Saved More Money

I didn't plan the timing of the creation of my first business, and only being out of college for a couple years and having recently bought a home, I had little in savings to act as a safety net. Fortunately, this made me hungry to succeed. Unfortunately, it also gave me a lot of undue stress!
- Darrah Brustein, Finance Whiz Kids | Equitable Payments
A. Found a Mentor

I felt like I jumped into entrepreneurship head first with no one to show me the way. I wish I would have sought out mentorship and connections with other entrepreneurs earlier on in my business. I think it would have saved me some headaches and heartaches.
- Allie Siarto, Loudpixel
A. Didn't Waste Time or Money on Irrelevant Things

I moved too fast on trying to organize the business structure around an idea that wasn't a business yet. By doing this, I rushed into partnerships and later had to buy out these partners because it didn't work out. This would have saved money and a lot of unnecessary work.
- Andy Karuza, brandbuddee
A. Learned Basic Accounting

This is easy -- I wish I'd read more accounting books. The single most under-appreciated entrepreneurial skill is basic accounting. Anyone starting a business should understand the lines on a balance sheet, how they relate to the P&L and how to calculate critical cash flow metrics.
- Ryan Buckley, Scripted, Inc.
A. Wandered Intellectually and Professionally

People are in a rush to stay on the path to success. It's a winding path, and stepping off the path helps prepare you for entrepreneurial challenges. I wish I'd spent a year picking fruit in New Zealand, fishing in Alaska or doing door-to-door sales. A diversity of jobs and experiences have prepared me much more for the uncertainty of startup life (and life in general) than any business class.
- Mitch Gordon, Go Overseas
A. Became a Power Reddit User

Earning street credibility on Reddit is a hard-earned process that takes time and genuine enthusiasm. I wish I had been deeply involved in one of the many awesome health-related subreddits big time.
- Derek Flanzraich, Greatist
A. Outsourced Bookkeeping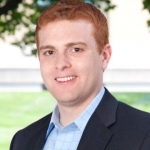 I wish I had looped in an accounting firm that could do our books from day one. Doing our accounting in QuickBooks was a nightmare. It took so much time and was a completely worthless skill set. You should absolutely understand accounting and finance, but bookkeeping is something you should always outsource. Your time as a founder is better spent building your product or service, not bookkeeping.
- Chuck Cohn, Varsity Tutors
A. Listened Less, Questioned More


It's important to listen to other people, but it seems like even the most experienced entrepreneur and investor friends of mine have been wrong about things I planned to do that ended up either being successful (like businesses) or incorrect (like employee management). Don't blindly accept advice -- question it. Trust your gut more, even if the people giving "advice" know more than you.
- Elias Bizannes, Silicon Valley Foundry, LLC (DBA as StartupBus and StartupHouse)
Calling all HuffPost superfans!
Sign up for membership to become a founding member and help shape HuffPost's next chapter