There's an independent film festival in West Philadelphia that has been fertile ground for some of the best contemporary black filmmakers, producers and actors. The 4th Annual BlackStar Film Festival will take place July 30 through August 2, at locations throughout the city including International House, Institute of Contemporary Art, and World Café Live.

Over 60 films will be featured in this year's festival conceptualized and produced by independent filmmakers of African descent. The work represented includes narrative, documentary, experimental and music video filmmaking that is often overlooked for mainstream distribution. This year's themes pay homage to the role of costume and production design in films as well as social justice.

I had the chance to sit down with Maori Karmael Holmes and ask her a few questions in anticipation of the 4th Annual Festival.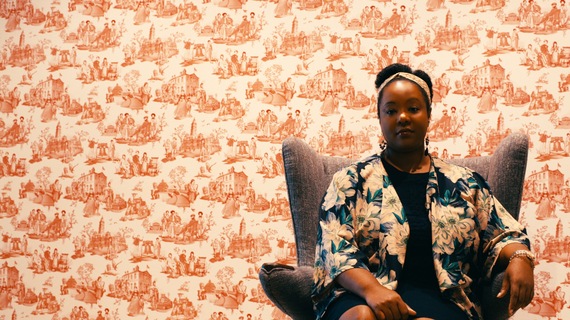 Zakee Kuduro: How did the film festival start?

Maori Karmael Holmes: In 2012, I was interested in curating a day of African-themed films and as I started looking for films to include I realized how many films had not been screened in Philadelphia or if they had, weren't widely received. By the time I finished thinking of what I wanted to show I had a list of 40 films that first year and realized it would be more than a day. Very quickly my friends and collaborators worked me to produce the first festival.
ZK: What makes the Black Star experience differ than other festivals?

MKH: BlackStar is fiercely independent and we are interested in defining and exploring Blackness in a global context. Our audience is highly engaged with our filmmakers, who attend at a rate over 75%! We are purposefully intimate with the goal being an exchange of ideas.

ZK: What are your favorite films that are premiering at this year's festival?

MKH: That is a tough one like asking a parent to choose their favorite child... However, if you forced me I'd say that one of my favorite groups of shorts are the XOXO ones - I love romantic comedies, and it is so wonderful to see ones that are sharp and well-directed with black folks at the center. Our experimental blocks DISTORTION TO STATIC and PUSHING THE LIMIT are incredible. I am really excited about the special presentation of TNEG films curated by Arthur Jafa. All of our feature docs are incredible as well, great Philadelphia premieres include BADDDDD SONIA SANCHEZ and TREASURE: FROM TRAGEDY TO TRANS JUSTICE, MAPPING A DETROIT STORY which is directed by our 2015 Luminary Awardee, Dream Hampton.
Here are 12 things you should know about BlackStar Film Festival.

1. BlackStar is a celebration of independent black filmmakers from around the world.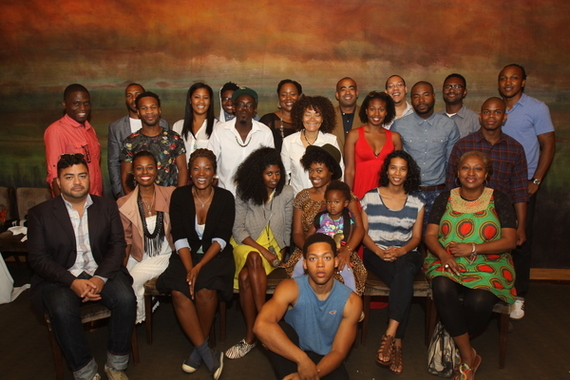 2. This year's festival focuses on two themes: social justice and design for film & television. In this time where we are fighting to show the world that Black Lives Matter, we also want to be a festival which champions and creates space for Black Stories.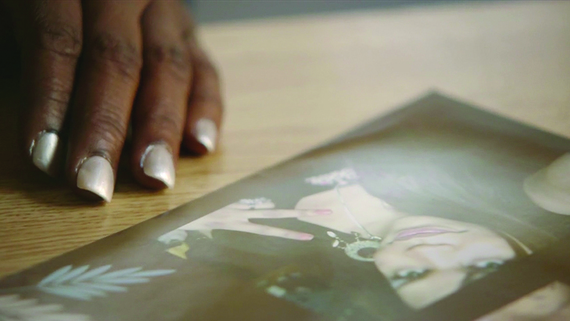 5. The Festival's theme is "By Indie Means Necessary" which reflects BlackStar's commitment to illuminating independent artists who presenting cutting edge, genre-defying work.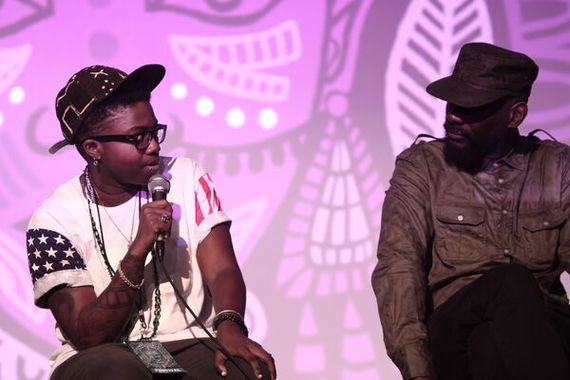 6. BlackStar is named as a tribute to Marcus Garvey's Black Star Line and Pan-Africanist philosophy.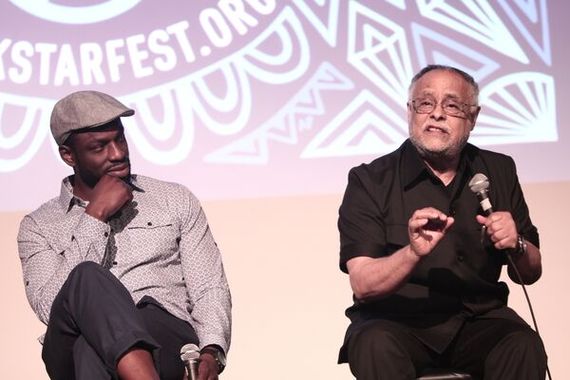 7. The festival is held each year the first week of August, a month in which several countries throughout the African diaspora also celebrate their independence.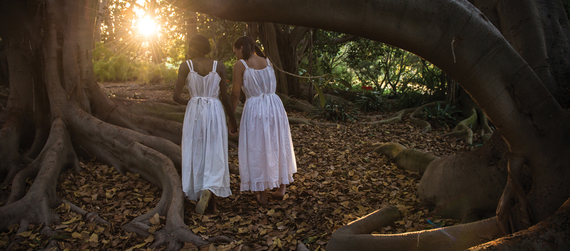 8. Nine films will make their world premieres, and 31 films - including my film ROSEMARIE, full disclosure - will make their Philadelphia premieres at BlackStar this week.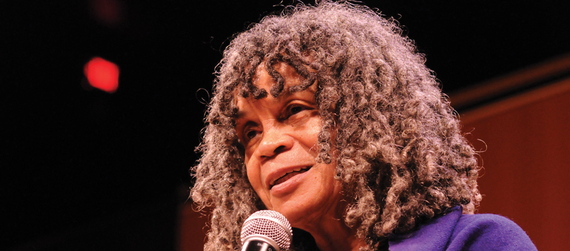 9. Each year, BlackStar screens films by up-and-coming teen filmmakers; this year there will also be a Behind the Scenes panel where experienced producers and directors will share their experience with aspiring youth filmmakers.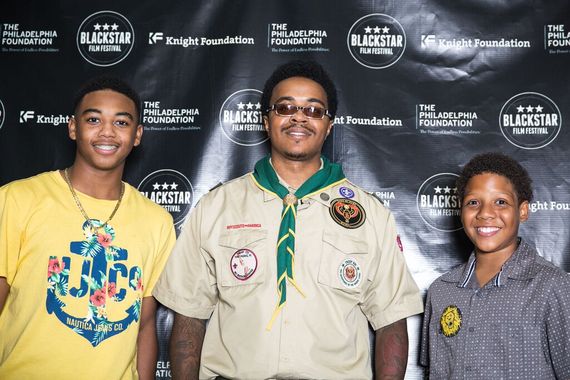 10. You never know what legendary filmmaker you might find at BlackStar. At the 2012 festival, Ava DuVerney led a master class and held a special preview of her first feature film, MIDDLE OF NOWHERE.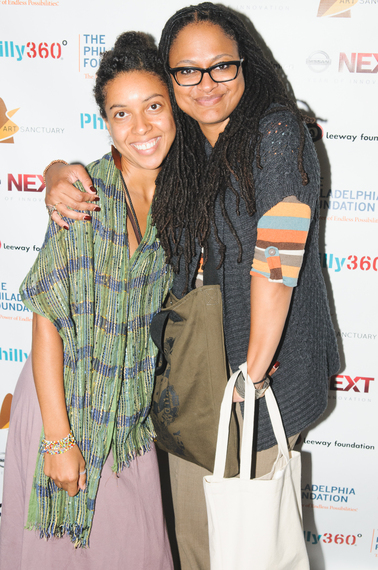 11. In 2013, Spike Lee made a special appearance as a panelist to discuss producing independent films.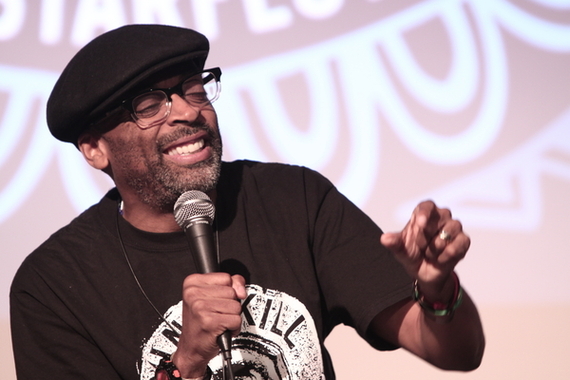 12. At the 2014 festival, Michael K. Williams stopped by to speak on a panel about the crossover between film and television and also to support the Philadelphia premiere of his film THEY DIE BY DAWN, directed by Jeymes Samuel.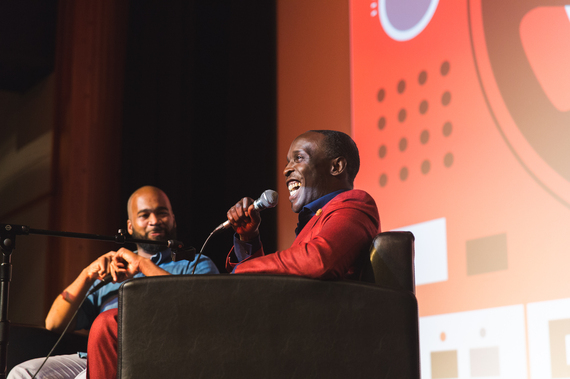 Calling all HuffPost superfans!
Sign up for membership to become a founding member and help shape HuffPost's next chapter