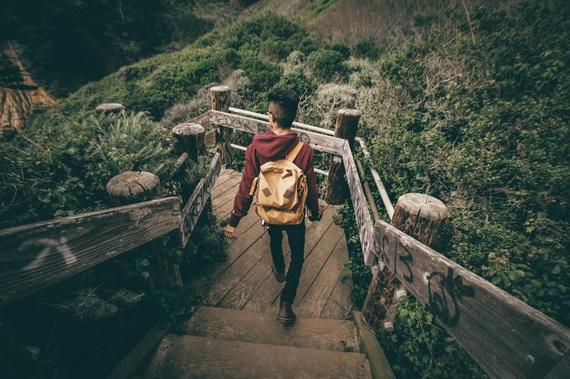 Backpacking is the budgeting traveler's salvation: the freedom of the journey with no extraneous ties to hefty luggage or cemented itineraries. Now I do love a good night's rest in a fancy hotel or touring a high-ticket site, but I believe every trip can benefit from at least a little backpacking style.
Because nothing feels like freedom quite like knowing you're carrying everything you need on your back, passport in hand, ready to adventure.
As great as backpacking is, there's a few things it definitely will not teach you. Sorry, vagabonds. You'll just have to save these 10 lessons for home.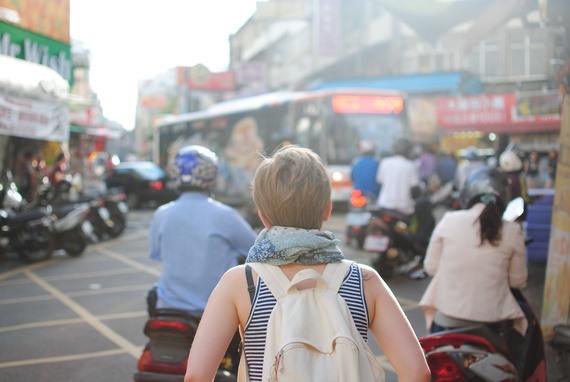 1. To be modest or squeamish
12-person dormitories don't lend themselves to privacy -- just saying. And washing the bite wound from your friend's foot after demonic cat attack? Guess you're a medic now too.
2. To separate the "darks from the lights" while doing laundry
If you can manage to snag a hostel washer (and better yet, a drier!) everything goes. Everything. That max capacity sign? Ignore that.
3. To be a light sleeper
What's that?!
Oh, nothing. Probably just some buzzed roommate dropping his luggage off the top bunk. Shh and go back to sleep...
4. To be good at small talk
When everyone you run across either lives in an awesome destination, or is traveling far from home to reach said epic destination, there's far too much to talk about to spend much time working the weather. (Unless there happens to be a freakishly beautiful sunset, it's raining so hard it's flooding, or someone's witnessing snow for the first time. But you get the idea.)
When you truly may never see these people again, you're much more likely to spend breakfast discussing the importance of art education with the Belgian professor or the best hiking trips with the Canadian couple or why exactly your bar mate is so in love with his home city. Sorry, no time for empty words on the road.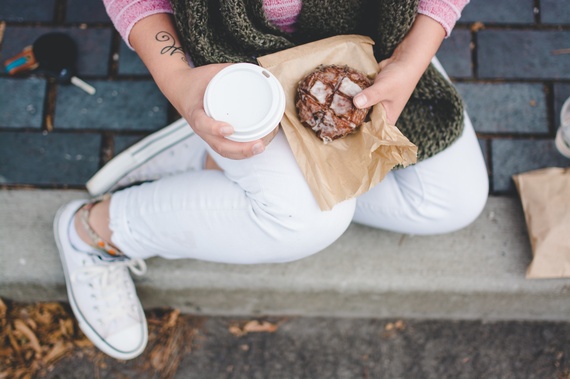 5. To be a picky eater
Food? Really, for me?! Why thank you!
Chow down. End. Of. Discussion.
6. To develop a thorough makeup routine
Unless sunscreen counts? More often than not, if you're a lady on the road, you have your one easy and manageable hair style to see your through thick and thin.
Fancy dinner? Let me put on some chapstick and readjust my ponytail.
7. To have high expectations of public transport
Sure, buses can beat walking miles. But you never know when the driver will decide it's time for a smoke break and suddenly announce that the bus has "broken down." Even in countries with a more "organized" stereotype, you never know when a train will arrive at the station mysteriously missing one promised car. Seat reservations? Nah, time for a free for all and getting close and personal with our fellow travelers.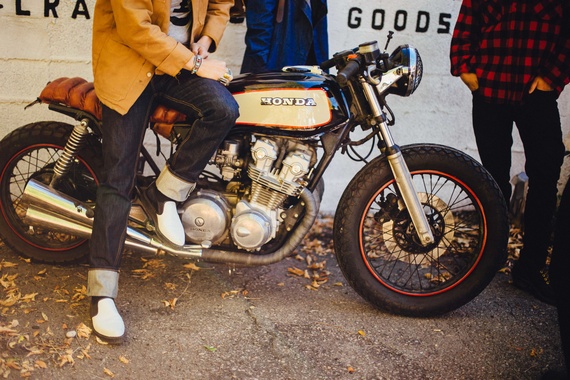 8. To always stick to the plans
I love plans. I love making them. I love organizing them with planners and highlighters and colored stickynotes.
But most importantly, backpacking has taught me to love watching the best laid plans disintegrate to things so much better than I ever could have imagined. No shame to my fellow type-A organizers, but be ready to kiss those plans goodbye.
9. To assume the worst... of anyone
Strangers can only show you complete and genuine kindness so many times before you start to believe people are generally good. That's a bit of a philosophical head spinner, but backpacking in strange places leaves one vulnerable. When people choose to reach out to you in that vulnerability rather than hurt or ignore you, you never forget it.
10. To ignore your instinct
When backpacking, often your gut sense is the only thing between you and creepy situations, scary people, and sneaky spams. Keep your common sense at all times, and rely on your instinct -- it's always looking out for you.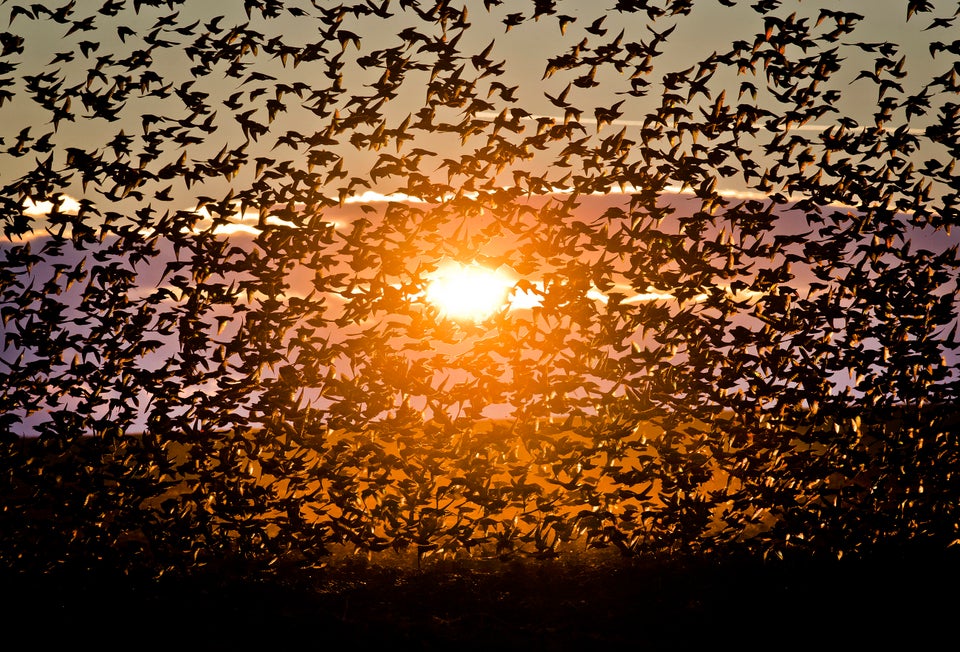 Stunning Images From Around The World