It's easy to think of all the good habits we wish we had. And, as it turns out, setting good habits can be a powerful way to achieve our goals, as well as keep us focused and organized. Once a good habit becomes etched in our brain, we're able to attain our objectives without even thinking about it.
In his bestselling book The Power of Habit, Charles Duhigg discusses the ways we use habits to achieve the things we want. He explains that habits require three components -- the cue, the reward, and the routine. In order to successfully create any automatic response, we have to nail all three.
The cue is simply the circumstances surrounding the habit. Take, for example, brushing your teeth, which you (hopefully) do at least twice a day. Most likely you do it when you wake up and before going to bed. You probably brush in the bathroom. You're also probably by yourself, or maybe your spouse is there too. You may be triggered or cued to do it because, well, your mouth tastes mucky or you ate something with garlic in it. Most of us don't think much about brushing our teeth; we just do it out of habit. We don't spend hours anticipating the act or even thinking about it at all. It just gets done.
The reward is whatever helps trigger that "muscle memory" or Pavlovian response. In classical conditioning, animals (or humans) are given a cue to perform a task and then rewarded with a treat. Eventually, just the presence of the cue will trigger a response. Whether it's a habit in budget keeping, exercise, or even dental hygiene, a reward is a mandatory part of the process. Good habits produce good results. In our teeth-brushing example, the reward is a clean mouth, a lower dental bill, lack of mouth pain, and maybe even the fact that you'd rather avoid a lecture from your dental hygienist.
The routine is simply putting the cue, the act, and the reward together. Once you combine these three components -- (1) My mouth feels mucky; (2) I brush my teeth; (3) my mouth feels better -- you have the recipe for a good habit.
But here's the cool part, and the big reason creating good habits matters so much: Habits, once established, use a different part of our brain. We don't have to think about them; we just do them, and they don't drain our mental energy. Thus, the more good habits we can create, the more productive, happier and successful we can become. When it comes to keeping our homes tidy and free of clutter, taking the time to develop good habits can literally be the difference between chaos and calm. For the next four weeks, why not work on incorporating these ten tidy habits into your daily routine? They might just change everything.
Make your bed (time commitment: 2 minutes). What else can you do in just a minute or two that will completely transform your entire room? It doesn't really matter how messy the rest of the room happens to be; when the bed is made, your bedroom looks tidy. Simplify the task by choosing fuss-free bedding that is easy to straighten and by eliminating decorative pillows or throws.
Clean the kitchen sink (time commitment: 10 - 15 minutes, 3 times a day). In the same way that a neatly made bed can transform the bedroom, a shiny, sparkling sink can be the difference between cluttered and cozy in the kitchen. Make it a habit to keep your sink clear -- putting dishes straight into the dishwasher or hand-washing as you go.
Toss your junk mail (time commitment: 1 minute). Sorting and tossing your junk mail, catalogs, and flyers the instant they come into the house can help keep paper clutter to a minimum and your mail pile under control. While our temptation is to throw the whole stack on the counter and get to it later, the truth is that tossing as you go takes only a few seconds.
Pick up (time commitment: 10 minutes). This is a daily habit the whole family can participate in! Set an alert on your phone to remind you of "Operation Cleanup" each day, and for ten minutes, everyone in the house works to pick up any items left lying around. Cleanup time can be just before bed, right after school, or even first thing in the morning, as long as it is consistent.
Keep the table clear (time commitment: 5 minutes). A messy, cluttered table not only brings disorder and chaos to an entire room; it disrupts mealtimes and inhibits families from sitting down to eat together. Make your table a clutter-free zone, and, if necessary, spend a few minutes keeping it clean and clear each day.
Clear and wipe down your bathroom counters (time commitment: 3 minutes). Between the toothpaste, toothbrushes, makeup, hair products, and more, our bathrooms can easily become clutter zones without daily vigilance. Make it a daily habit to clear the counter as soon as you're done getting ready for the day, and then take a moment to wipe down any mess you may have left behind.
Do one load of laundry (time commitment: 3 minutes to start; 2 minutes to transfer; 5 minutes to fold). The never-ending pile of laundry can be a challenge for even the most diligent of homemakers. However, making it a daily habit to tackle just one load can help tame that beast and keep the laundry clutter under control. Start your load at the same time every day, and before you know it, you won't even have to think about it.
Put your clothes away (time commitment: 3 minutes). Clean clothes are wonderful, but not if they pile up on the counter or in the laundry basket and never actually make it to the closet or dresser. It only takes a few minutes to put away clothes that have been washed and folded, and it takes even less time to take care of the clothes you're finished wearing for the day. Put them away as you're changing, and your clothing clutter will be a thing of the past.
Bring your inbox to zero (time commitment: 10 - 15 minutes). Physical clutter isn't the only kind of clutter that can weigh us down on a daily basis. Developing a daily habit of conquering your inbox can greatly impact your sense of calm. Be quick to delete messages, and keep your responses brief and to the point.
Plan your day (time commitment: 5 minutes). Five minutes in the morning to go over your schedule and create your to-do list for the day can spell the difference between actually getting things done and simply spinning your wheels. Make it a habit to pause and plan, and you'll soon find you're able to accomplish far more than ever before.
The following is an excerpt from Unstuffed by Ruth Soukup. Copyright 2016 by Ruth Soukup. Used by permission of Zondervan. www.zondervan.com. All rights reserved.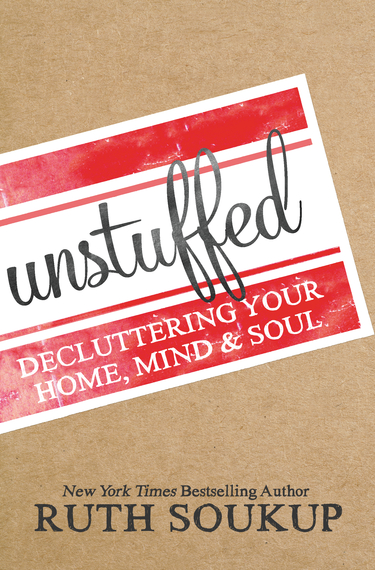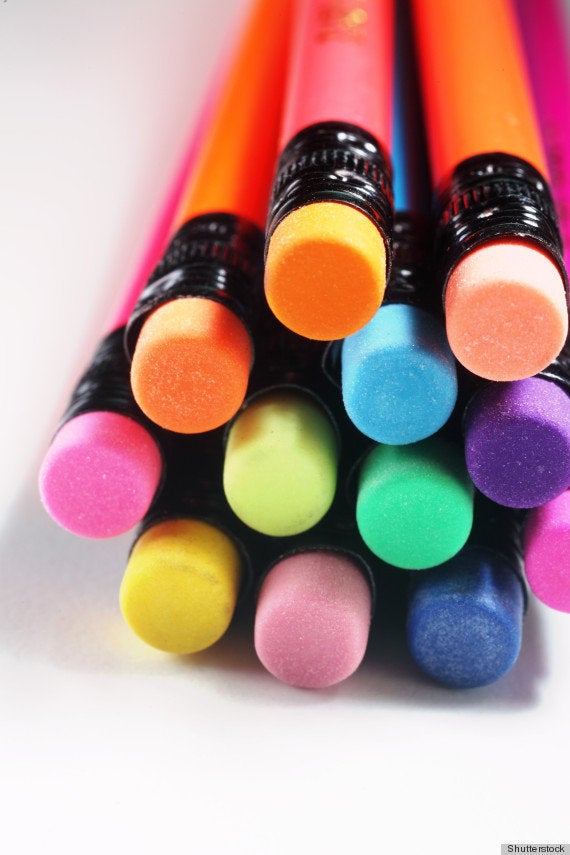 The Best Cleaning & Organizing Tips
Related