Some may point out Trump's past controversial comments about Muslims, Latinos and black people, while others may counter that by arguing that he's hired black and brown people in his businesses. But it may be hard to ignore that former KKK leader David Duke has endorsed Trump, or that his daughter described him as "colorblind and gender neutral."
The question of whether Trump is racist (if we're really choose to debate that) obscures another important question: What about his supporters?
To be clear: being a Trump supporter doesn't automatically make someone racist. But Trump's rhetoric and his platform have emboldened a disturbing amount of Americans with racist ideology to proudly and publicly voice their prejudice.
On Monday, a clip of an angry Trump supporter in New York telling a black woman to get "back in the f**king fields" went viral. The video is shocking, but it's not the first time a proclaimed Trump supporter has been caught on camera using blatantly racist language.
Below are just a few instances of Trump supporters being unapologetically racist, which leaves little to the imagination about what this says about Trump if these are the type of people who intend to vote for him.
"Put them back in the fields where they belong!"
"Go f**king make my tortilla, motherf**ker!"
"All these illegals need to be deported."
"Go back to where you came from!"
"Next time... we might have to kill him."
"N***er, n***er, n***er!"
Before You Go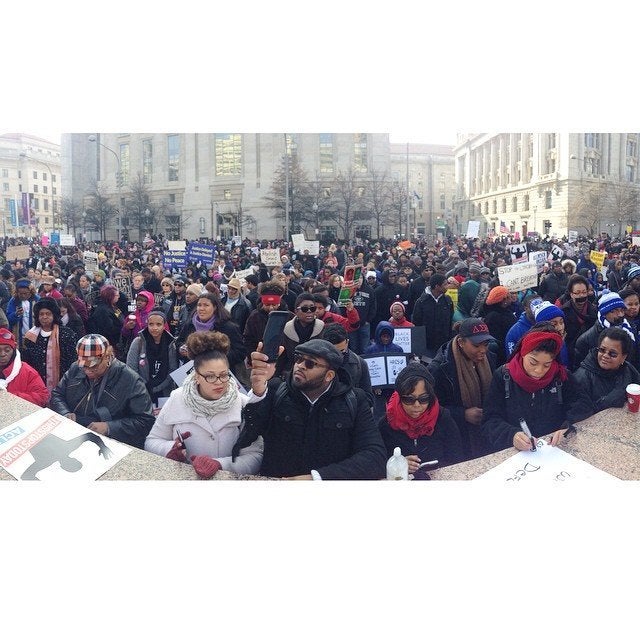 Powerful Black Lives Matter March In Washington
Popular in the Community