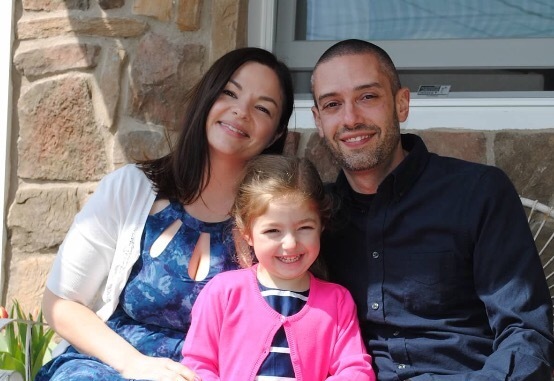 My grandpa used to say, "Whatever you do, don't get old."
I would roll my eyes and laugh because I was young, and young people have no way of realizing how fleeting their youth will truly be. But I figured I would take my grandfather's advice. I just wouldn't get old! I enjoyed my college years and partied with abandon in my 20s. Marriage and children were not on my list of things to do. Not even a little bit.
But something happens to us all in our late 20s. Everyone we know starts to couple off and move in together and get engaged and married and... I'm sure you know where this is going.
I resisted as long as I could and married a man who was just as committed to remaining in the Neverland of our youth. But try as we might to "not get old" birthdays came and went and BAM -- we were in our 30s. Everyone in the bar was getting carded except us. Then we decided we were ready to have a family.
There are a plethora of things about parenthood that no one tells you (and even if they did, you'd have no way to prepare) but I'll tell you this: I was not at all prepared for how exhausting it would all be. Sure, I knew the first year would be rough. I didn't know it would continue for the next several years with no end in sight.
I was recently texting with a friend and she said "I haven't slept past 10:00 a.m. since 2012."
Sometimes I think this exhaustion may not have taken such a toll if my husband and I had started our family a bit sooner. The energy of youth may have made this whole raising a child thing a bit easier. We are, after all, approaching middle age.
Those two words make me throw up in my mouth a little bit, but alas, we are nearly middle aged parents to young children and our bodies are deteriorating a little bit each day. I find myself wondering: when did this happen? Was it a slow decent into middle age or did it happen all at once?
Here are 10 moments when I (sadly) realized I had become a middle-aged parent.
1. It took me a solid two minutes to get from sitting to standing.
2. I no longer possessed the youthful exuberance necessary to play tag.
3. The wrinkles in my forehead didn't go away after I stopped laughing.
4. I began to empathize with the grandparent characters in movies.
5. I purchased (and am using) one of those day of the week pill dispensers for my supplements -- which I take hoping they will give me the energy to play tag.
6. A young mom with a jogging stroller lapped me as I shuffled around the park in a failed attempt to exercise and I felt the impulse to flip her off.
7. I can't stay up past 10:00 p.m.
8. I looked over my glasses at my cell phone screen and squinted.
9. I called my daughter three different names before I got it right the other day.
10. Instead of wearing cute sandals, I now have to wear those special shoes with arch support in order to chase after my preschooler.
I'm working to make the best of this new stage of life, but the other day my daughter outran me. She looked back at me and I heard myself say the words..."Whatever you do, don't get old."
Photo credit: Amanda Russo
This piece was originally published by Amanda Russo on Mommy Nearest. Amanda Russo is a special education teacher who lives in Brooklyn with her husband and daughter. You can find her at The Authentic Mommy where she writes honestly about the struggles of parenthood.