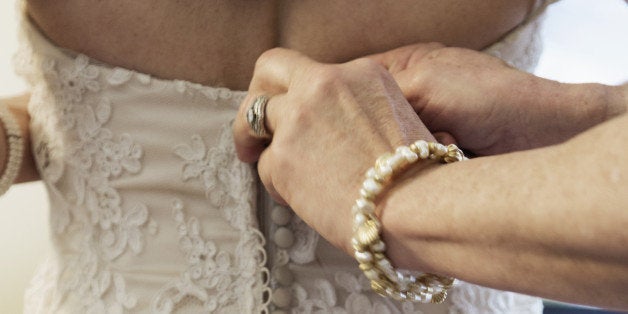 Now that he's put a ring on it, its time start the quest for the perfect dress! Piece of cake, right? Well, it depends on how you slice it. Since your gown will be the true centerpiece of the day, it's only fitting that choosing a dress will require some planning and close attention to detail. With that in mind, here are 10 dress shopping tips for brides looking to find "the one."
1) Dress Shopping Is a Marathon Ladies, Not a Sprint.
It takes about 6 to 12 months from the moment you place the order to when you can take the gown home. Why? Unless you buy a sample or ready-to-wear gown, wedding dresses are custom-made. Once your dress arrives, it's going to have to be tailored to perfection and like all masterpieces, this too takes time. The bottom line? Patience is a virtue, darling.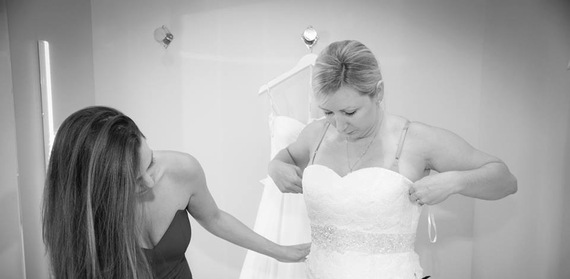 2) Forget About the Size and Focus on the Fit.
The reality is no two designer size charts are created equal. If you're a size 6 in the ready-to-wear world, you could be anything from a 2 to a 10 on planet bridal. As a stylist, I'm always telling brides that even if they're planning on dropping 10 pounds before their wedding day, it's always smarter to buy a dress that fits their body the way it is now then try to alter their bodies to fit into it later. Trust me, it's a lot easier (and cheaper) to have a dress taken in then to have your seamstress add fabric to it down the road. Besides, the only number you should be focusing on when choosing your wedding dress is the one on the price tag!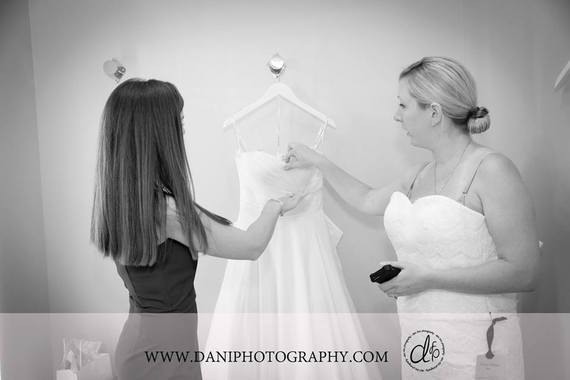 3) Do Your Research.
Before you make an appointment with a bridal boutique, take your time and get an idea of what you're really looking for in a wedding dress. Much like you did with your hubby, now is the time to "date" around and explore your options. Talk to your stylist, pull pages from magazines, and create a Pinterest board for ideas. Try on a variety of gown styles to find out what silhouette is right for your body type. While you may think you're sure of what you want, the truth is some dresses look like paper bags on the hanger and drop-dead gorg on your body. With that in mind, try it before you buy it!
4) Respect the code
The dress code that is. After all, you're the one that made it. Are you planning a formal wedding fit for a king and his queen? Making it a shore thing on the beach? Keeping things civil? A wedding dress that's appropriate for a black-tie affair (think floor-length, with intricate beading, etc.) is entirely different from one that's perfect for some fun in the sun (think flowing lighter fabric and minimal embellishments). Plan to limit your selections to gowns that are appropriate both for your dress code and the season. Fabrics like silk tulle, organza, and tea-length skirts are perfect for a spring fling, but a winter wonderland wedding calls for heavier fabrics and longer lengths.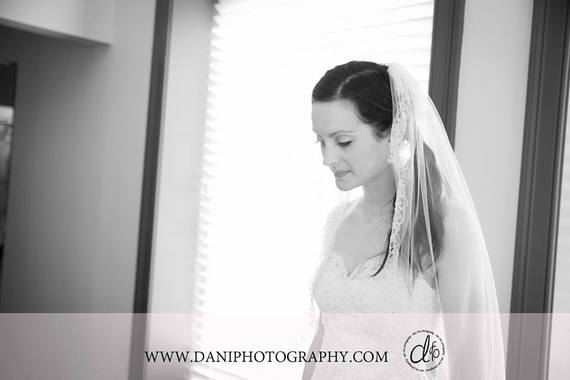 5) Plan Ahead.
While most salons will have heels and a limited selection of undergarments on hand for you to try on with your gown, you should still come prepared with a nude strapless bra and underwear for the fittings. Consider doing your hair and bringing shoes with a similar height to what you plan on wearing at the wedding, so you can see how the dress falls with your heels on. Finally, if you've already chosen your wedding day jewels and accessories, bring them along for your shopping trip to get an idea of how your whole look will come together. Sometimes a girls gotta see it to believe it.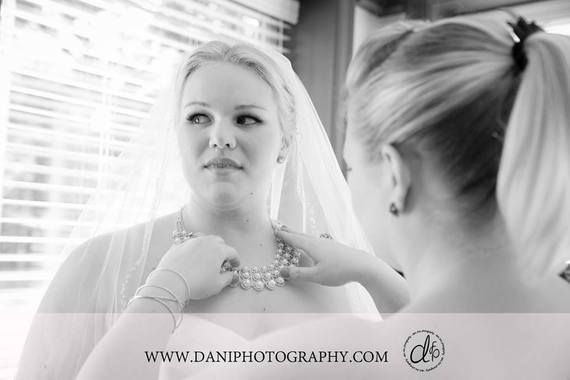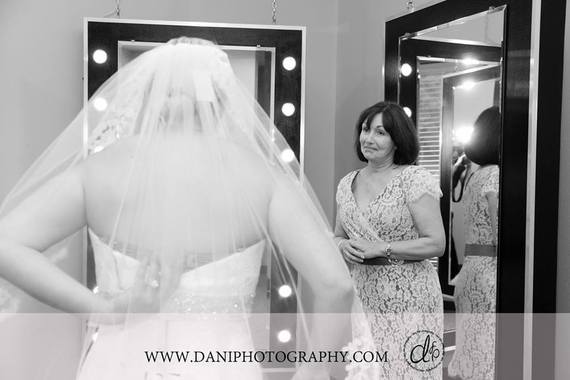 Good luck and here's to hoping you find "the one!"
Photo Credit: Dani Fine Photography at In White Springfield with Style by Zoey and Bill Millers castle
Popular in the Community