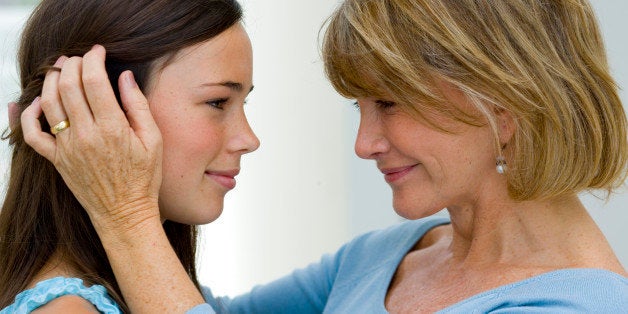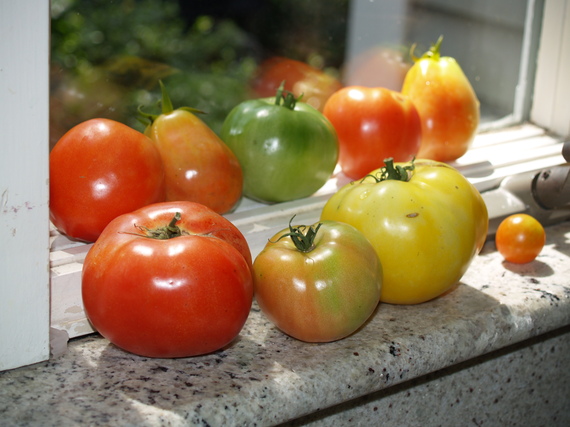 You're sitting down for your evening dinner and you notice your sixteen-year-old is only eating the salad and vegetables with a side of fruit. You know chicken parm is one of her favorites, so you wonder if she's feeling okay. When you ask her she announces quietly that she's become a Vegan, so she can't eat the chicken or cheese. No dairy.


You've read Unlocking Parental Intelligence and recall the first thing to do with a puzzling behavior is to Step Back. Thank goodness you know about Parental Intelligence or you would have scolded her for not eating the prepared meal.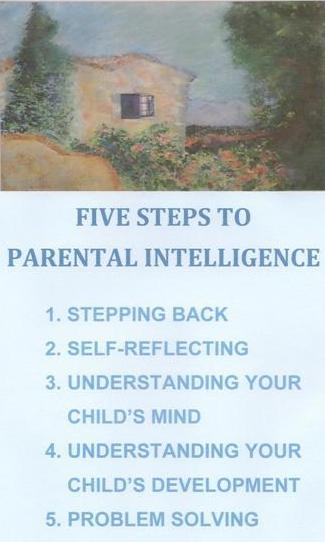 Stepping Back means pausing, waiting, not overreacting or judging but taking time to take in the situation with the intent on understanding its meaning. Self-Reflecting comes next in the five steps to Parental Intelligence, so you consider silently your feelings. You are honestly shocked, a bit worried about her health, but mostly concerned that she has taken a path you don't understand. Your relationship is the most important thing to you.

In the moment, you just offer if there is something else she needs to eat that you haven't prepared. Would she like you to make a quick bowl of pasta or rice? She says, "No, but thank you" and goes off to her room.
Well, you haven't made things worse. There is no tragedy. You've always been conscious of preparing healthy meals and your daughter even likes to cook. But, no fish, poultry or dairy which means no yogurt or cheese? Maybe you read something once about a vegan cheese? Also no eggs or any animal derived products. Hm-m-m.
Ten Tips for Healthy Eating and a Healthy Mother-Daughter Relationship
1.Step Back and Self-Reflect on your feelings before creating a schism in your relationship with your daughter.
2.Take your time to Understand Your Daughter's Mind (the third step in Parental Intelligence) when it comes to becoming Vegan. Maybe she is learning about animal products and has a political or environmental point of view. Maybe there is peer pressure and she wants to belong to a certain group. Maybe she wants to feel more independent from you. Time will tell if you let it.
3.Learn about being a Vegan so you know how to prepare food that are healthy and nutritious. Invite your daughter to share with you her thoughts about the foods she wants to eat.
4.Ask your daughter if she want to cook with you or on her own for the family and introduce new ideas for the menu.
5.If it means preparing some separate items that others in the family may not eat, go with it even if it's extra work and you're already tired from your job at the end of the day.
6.If you have a partner, maybe he or she would be willing to help cook if you've been the one to do it all.
7.Ask your daughter if she'd like to go food shopping with you.
8.Educate yourself on vegan products and recipes without making a fuss.
9.Take your daughter out to lunch and have her choose the restaurant.
10.Hang out with your daughter with casual conversation just to keep your relationship intact.
You will notice that I have not once suggested to you to pressure your daughter to explain herself. Spending time together and following these tips will lead to many conversations when she will naturally start telling you about how she shifted to this style of eating. This new approach to cooking and eating is actually a great opportunity to get to know your daughter even better.
This is not -- no, not -- just about food. If your daughter is already healthy you have plenty of time to learn about the meaning behind her change in behavior. If she is already not a healthy eater, despite all your efforts since she was younger, then this is another opportunity to learn more about what eating means to her. Again, you will get to know her better and become closer. Remember, Parental Intelligence is become a parent who is a "meaning-maker."
Laurie Hollman, Ph.D. is a psychoanalyst with a new book, Unlocking Parental Intelligence: Finding Meaning in Your Child's Behavior, on Amazon, Barnes and Noble, Familius and wherever books are found.
Related