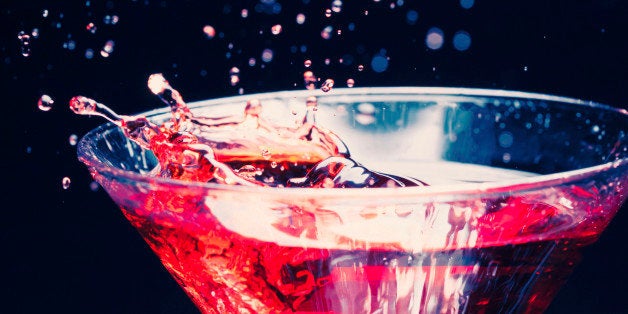 As the philosopher Simone de Beauvoir wrote, "There's something in the New York air that makes sleep useless." One reason for this is the effervescent cocktail culture. Cocktailing is a quintessential New York experience but can be frustrating, if not hazardous, for the uninitiated. Here are a few tips to help you navigate a night out cocktailing New York-style.
1. Avoid Fridays and Saturdays
If you're going to the most popular bars, it will be busy. Top venues will have people waiting outside before the doors open. Moreover, there's no need to waste a perfectly good weekend being hung over. Sunday cocktails are underrated.
Most bars open at 5 p.m. or 6 p.m. and are often packed by 10 p.m. In order to minimize the risk of having to wait in line or being told that a table may become available in three hours' time (it happens), get there around opening time.
New Yorkers prefer to sit at tables, but if you sit at the bar, service will be quicker, it's more efficient to ask the bartenders directly for recommendations, and if you're on an awkward date and run out of conversation, you have someone else to talk to. They always have interesting stories and it's fun to watch them make the drinks. At Booker and Dax they chill the glasses with liquid nitrogen before pouring, and it's a novelty to sit at the bar and watch the action.
It's New York. Embrace it. Stretch your taste buds and broaden your sensual horizons. Look for something that you might not have ever known or thought about trying before. How often do you drink bacon-fat washed vodka with watermelon? You can try it at Mace. You might not love every cocktail you try, but often we learn more about ourselves from what we don't like than what we do.
I drank three gin-fizz and was very animated.
- Simone de Beauvoir
The names and stories behind the cocktails are often as fascinating as the taste. For example, Employees Only's Mata Hari - made with chai, pomegranate, and roses - is named after the Dutch exotic dancer who was executed by firing squad in France under suspicion of being a double agent during World War I.
6. If There's an Ingredient You Don't Recognize, Ask
Aquavit. If you were thinking about glaciers, saunas, and sexy Swedes, then you'd be disappointed. It's a hot name, but an acquired taste. If you don't care for nuts, avoid orgeat: it's made with almonds, sugar, and orange flower water. If you're not a fan of licorice, avoid fernet. However, other ingredients might give your taste buds a big cuddle if you let them. Falernum - a Caribbean syrup made with lime, cloves, and sometimes ginger or vanilla - could be one of those. Leyenda is a new bar experimenting with these types of exotic ingredients.
I drink the tequila and I'm utterly dazed with pleasure.
- Simone de Beauvoir
7. Ask for Recommendations
The bartenders at the best bars will know what to make you if you tell them the sorts of flavors that you like. You don't have to take their recommendations, but sometimes it's fun to be bold, trust the experts, and try something new. Some bars, such as Attaboy, don't bother with menus at all. Describe what you're in the mood for and the bartenders create a bespoke drink.
8. Don't 'Go Out for Dinner'
There's no need to waste valuable cocktail time. Most bars have snacks and many have dinner menus. Try different plates at different bars on your adventure. Brooklyn Social serves sandwiches and others such as Clover Club have a dinner and brunch menu.
There's nothing better than getting a great seat at a fun bar and settling in for a couple of drinks. However, if you're on a tight schedule and want to visit a few, create a plan before you go out. Once you've had a couple of drinks, it's easy forget which bars you intended to visit and how to get there. Many speakeasy-style bars have hidden entrances that are easily missed when wearing cocktail goggles.
'What will you drink? A gin fizz?' he asked. I said yes, and the barman set a glass full of a yellow liquid in front of me: I sucked it through a straw and my mouth was filled with the taste of lemon and metal... My eyes opened wide: everything was new to me and I lacked words to sort out this dazzling chaos...
- Simone de Beauvoir
New York cocktails are good and they're strong which means that sometimes you won't notice how much you've drunk until it's too late. Alternate each cocktail with a glass of water to stay hydrated. Also be sure to have ibuprofen handy for when you get home to help manage hangovers.
Related