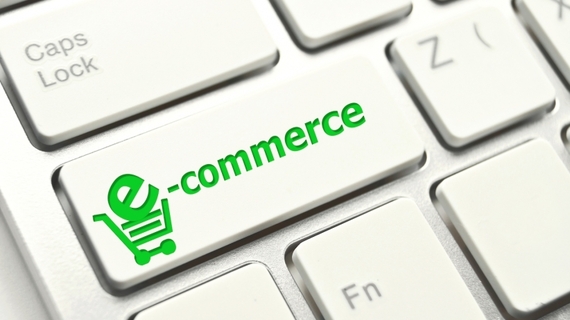 One of the most notable differences between an online shop and a brick-and-mortar is the ability for an eCommerce shop to scale rapidly. Rocket Internet, a German internet company, brought together five companies to create the eCommerce site Global Fashion Group, a website that receives 400 million visitors each month and has 10,000 employees.
If scalability isn't enough incentive to start an e-commerce shop for your small business, market trends might be convincing. E-commerce sales are rising by almost 20 percent each year.
1. Not Testing Before You Invest: Before forking over the money to create a functioning eCommerce website, it's a good idea to test the demand for your products or services. One way you can do that is by creating a blog for your company or product and test the market and demand. You can solicit feedback from readers and even give the product to readers and ask them to send in testimonials.
2. Not Doing the Research: It is important to research the competition before investing in your own similar product. If your products or services are too general, you may not be able to compete with established competitors. Online, the more specific you can get the better. Find your niche!
3. Choosing the Wrong Platform: When it comes to choosing an eCommerce platform, the three most important things are: the web hosting agreement, shopping cart software, and a credit card processor. Choosing the wrong platform can result in slow page loads, excessive downtime, security breaches and lost data.
4. Being Lazy About Product Descriptions: It's the creative aspects that can help set your small business apart from the many online retailers buyers have to choose from. Investing in great product photos and engaging product descriptions can help customers see the differences in your products compared to those already on the market.

5. Underestimating the Power of SEO: A good SEO strategy can be responsible for the majority of the traffic your website experiences, which translates into increased revenue. To get the most out of your SEO and drive traffic to your website, make sure your content is sharable and linkable. Also, you might want to allow guest posting to increase credibility and improve the customer experience.
6. Making Checkout Difficult: If your checkout process is too confusing or requires too much effort from your customer, you are likely to lose them. In addition to making their path to purchase easier, making sure your website runs efficiently is also important. According to KissMetrics, 40 percent of people will abandon a website if it takes more than three seconds to load.
7. Not Using Social Media: Social Media platforms allows businesses to target more specific audiences while gaining the trust of their current customers. A new business with a large following on social media appears more credible to newer customers. Social media also provides a way for businesses to engage with their customers and personalize their experience with the brand.
8. Lacking an About Page/Contact Info: Another way to earn trust with your customers is by providing an 'About' page - or at least an easy to find contact information. Sharing a personal story about your small business, your products, or who you are can greatly impact a visitor's likelihood of making a purchase.
9. Low-Profit Margins: Businesses new to the eCommerce world often do business at a loss until they achieve profits at economies of scale. However, they often neglect to remember that expenses like inventory, employees, shipping and advertising chip away at their newly acquired profits. Providing discounts in the beginning, may be a fast way to gain customers, but it only pays off if you're prepared.
10. Forgetting About the Future: Looking past the launch date of your eCommerce website​ is the best thing you can do. It is important to know that your site is not complete once it is created but will require constant maintenance and changes that come with time and changes in the needs of your business, the market, and customers. Planning ahead and choosing a platform that allows you to easily scale as you grow will help clear the path for future success.
REAL LIFE. REAL NEWS. REAL VOICES.
Help us tell more of the stories that matter from voices that too often remain unheard.