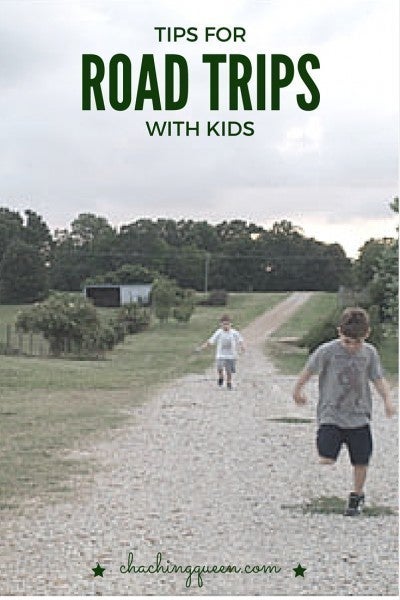 As a family, we enjoy taking road trips, big and small. We have done a few 4,000+ miles road trips as well as other short one-day drives. Not only are road trips a good family bonding experience, the we have learned so much about geography, culture, science, math, and more during these vacations. Of course, I recommend every family take road trips, but there are some important things to keep in mind before you hit the road. Here are 10 Tips for Happy Road Trips with Kids.
1. Have activities for the kids to do while in the car, not just videos or gaming devices.
I make packets (yes, that's the teacher in me) for the kids with lots of games and activities. Even if you do not have an education background, it's easy to find road trip printables. Some of the road trip games and activities include the License Plate Game, Word Finds, Car Bingo, Scavenger Hunts, Songs, and more. One of my kids' favorite part of the packet is the coupons I include in the back. I give them coupons for a small souvenir, a Slurpee, candy bar, ice cream, etc. that they can redeem during various pit stops. We cross through the coupon once they use it.
Also, blank pieces of paper with markers or crayons are always a good idea. The kids can journal, draw, and make up their own games.
To make it easy to access everything, each kid gets a bag with the activity packets, spiral notebooks, and markers/crayons.
2. Bring food to save both time and money on your road trip.
Depending on how much room you have in your car you may want to make a run to a wholesale club before your trip. Fill up the car with drinks, healthy snacks, and a few special treats. Remember, there are probably grocery stores along the way, so if you don't have the room for lots of food and drinks you can make a few stops to refill your stash.
Also, keep in mind, the more salty snacks the kids eat, the more they will drink, and the more potty stops they will need.
You can buy prepackaged snacks or save money and make baggies with single serving sizes. I put together a travel snack bag for each kid, each day. The bag contains single serving sizes of lots of different snacks so they weren't always asking us for snacks. I included a mix of healthy snacks and few special treats that they do not get very often.
3. Take breaks.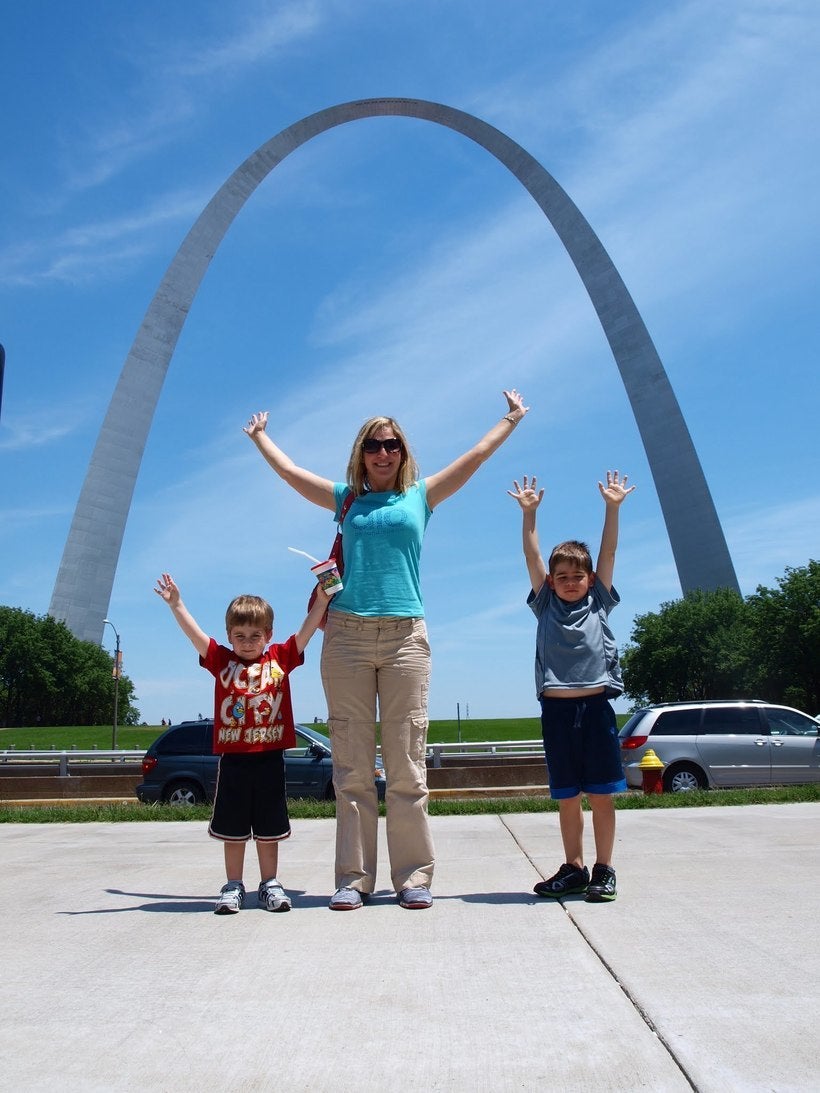 Even if a potty stop isn't needed, make sure you take breaks every few hours. It is good for the whole family to get out, run around, and stretch. Check out the site Roadtrippers to plan your route and stops. Enter your starting location and ending location and you will get attractions, accommodations, entertainment, history, and food along your route.
4. Pack wisely.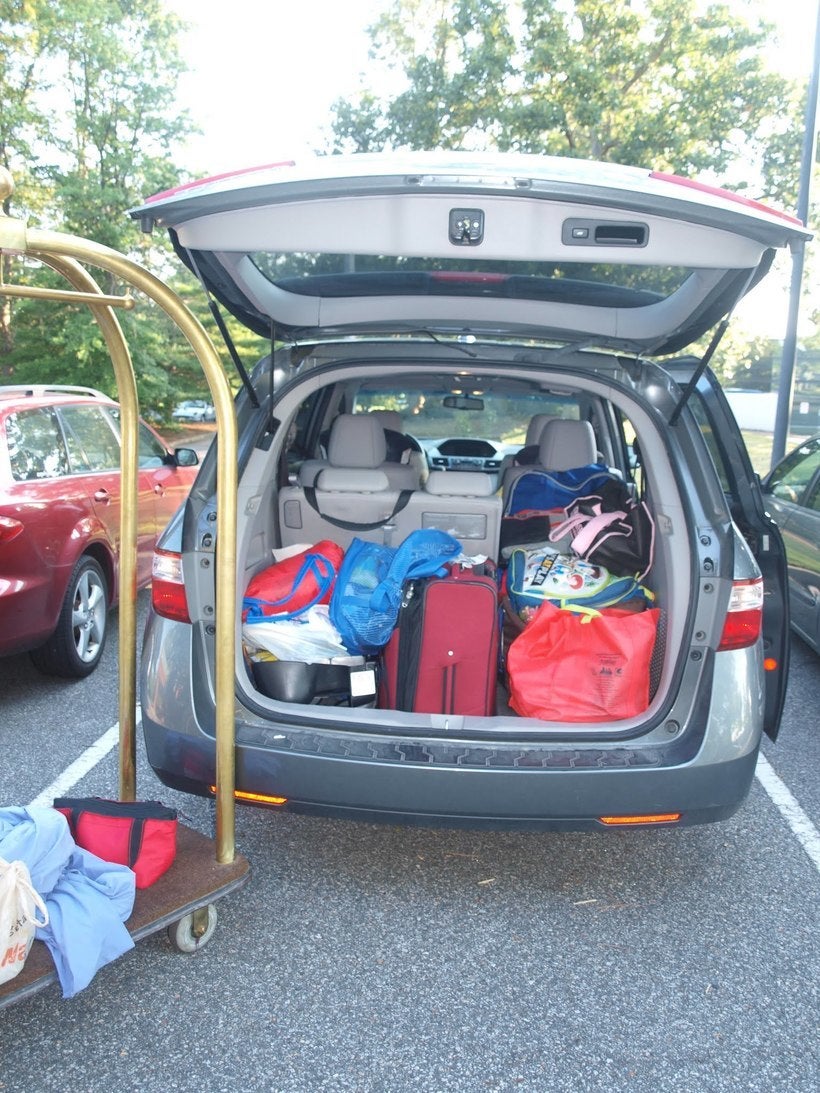 Think about the clothes and other items you will need at your various destinations. I always make a list. Label and pack bags that include items you will need at every stop. Then, have other bags or suitcases for special destinations such as the beach, mountains, etc. One of our bags contained all of our swimwear and beach necessities. Another bag held our heavier jackets for places that could get chilly at night.
5. Bring cleaning supplies and trash bags.
Make sure you have plenty of wet wipes, disposable bags, paper towels, and hand sanitizer. You never know what might happen on a road trip with the kids.
6. Have a first-aid kit.
Check and stock your first aid kit. Make sure nothing has expired. In our road trip first aid kit I include hand sanitizer, alcohol wipes, bandages, gauze, tape, scissors, tweezers, thermometer, Tylenol, anti-histamine. You can also buy pre-assembled first aid kits.
7. Be prepared for car emergencies.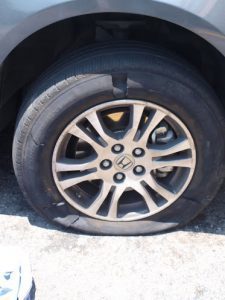 You may benefit from joining an auto club so that you can take advantage of their roadside assistance if needed. We are members of AAA and it came in handy. On our way back home, we got a flat tire on the highway in North Little Rock, Arkansas. Luckily, my husband was able to get off the road and over to gas station. We called AAA and they put on our spare. Then, we were able to get to a nearby tire shop for a new tire.
8. Turn your road trip into an educational experience.
For instance, allow the kids to participate in the trip planning while showing them on a map where you are or will be going. Encourage your kids to make a scrapbook collecting mementos and writing/drawing journal entries. You can have discussions about the geography, history, and biology of the places you see. Encourage older kids to use math to figure out distance, time, rate, and more. In education, there is nothing better than real world experience!
9. Stock up on Movies, Audiobooks, Music.
Depending on the length of your road trip with you may be able to borrow free music, audiobooks, and movies from your local library. Before one of our big road trips I bought a bunch of kids DVDs on Craigslist. Don't forget about Redbox. Most bigger towns have a Redbox. You can cheaply watch movies and easily return the movies to any Redbox location.
10. Use bribery.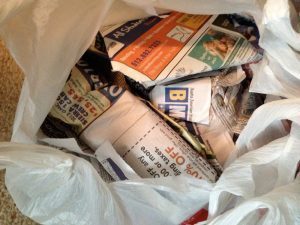 Tantrums, arguments, and fits are bound to happen at some point (from the kids and adults!). No matter how prepared you are and well stocked the car is, these non-desirable behaviors (putting it nicely) may occur.
Before we left on a big trip I stocked up on small toys and trinkets from the Target dollar section, clearance items, etc. I wrapped them in old newspaper and at the end of each (good) day the kids could pick one item from the bag. For older kids, you could maybe give them money to spend at stops along the way.
Keep these tips in mind the next time you are planning a road trip with your kids. By being prepared, you can help make these vacations a pleasurable, learning experience for the whole family.
If you would like to read more about our family and couples only vacations, check out our travel reviews here.
REAL LIFE. REAL NEWS. REAL VOICES.
Help us tell more of the stories that matter from voices that too often remain unheard.
This post was published on the now-closed HuffPost Contributor platform. Contributors control their own work and posted freely to our site. If you need to flag this entry as abusive,
send us an email
.