Brought to you by my friends at Zillow Porchlight, here are my 10 tips for an irresistible yard sale.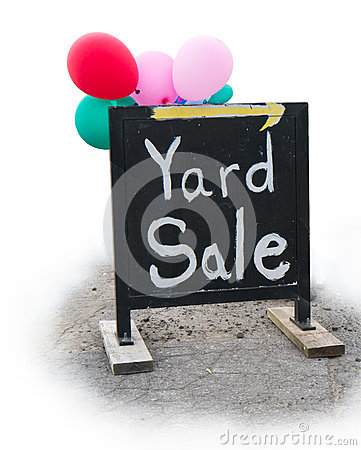 At some point, nearly all of us will organize or assist with a yard sale, garage sale, or estate sale. Whether you're planning your own yard sale, or are pitching in to help run one, the key to yard sale success is drawing a crowd.
Some people make "yard sale-ing" the main activity of their Saturday morning. What entices them to stop their car and jump out to cruise a collection of used stuff? Understanding this will help you get traffic to your sale so people will snap up your unwanted items.
The three keys to a yard sale people can't help stopping for are:
Stellar signage
Personalized presentation
Interesting inventory
Over the years, the quality of yard sales has diminished. Many folks simply open the garage door, lay a sheet on the ground and drag out dusty, cobwebbed items stored in the corners of the garage and attic for way too long. They stick a sign marked "Yard Sale" in the ground and hope for the best.
While that approach can work, it won't give you top dollar, says author and garage sale expert Ava Seavey.
As long as you're taking time out of your life to sell your used furniture, nearly new kitchen appliances, and sports equipment, why not try to get as much as you can for those items? A little class and some effort will definitely make the difference.
Here are Ava's 10 tips for a successful yard sale:
Offer at least 100 items or more for sale. People tend to drive on by when they don't see enough inventory.
Present an array of goods. All clothes and shoes or just kids' items won't give you the kind of traffic you need to generate cash. Get more people by supplying an interesting inventory.
Use tables and tablecloths to display your more expensive items. The easier it is for your customers to shop, the more you will sell -- and the classier your wares look, the more you can charge.
Create tags or labels to individually price all items. This allows your yard sale helpers to actually help you without having to turn around and ask you for the price on every item. This personalized presentation makes it easier for buyers to make decisions and add up the purchases in their heads as they shop.
Choose your sale's date wisely. The majority of yard sales and garage sales are held in the spring, and the best day of the week for a sale is Friday. Be sure, however, to avoid holidays and holiday weekends.
Make sure you have outstanding signage. Signs should be double-sided to catch people driving in both directions. Write in big letters, and use as few words as possible. Always have an arrow on the sign pointing in the direction of the sale. The better the signs, the better the turn out.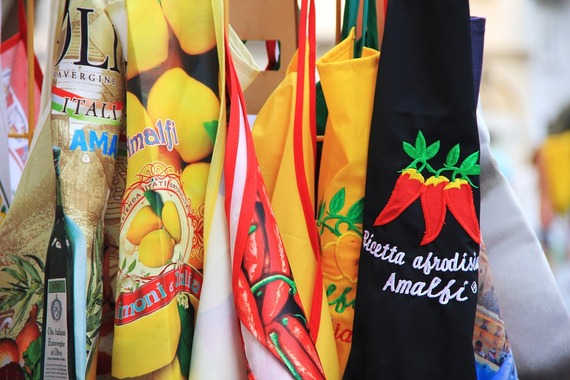 Wear an apron. It will help you stand out so buyers know who's in charge when they want to negotiate prices or request that items be held for pick up at a later time.
Stock your cash box. Take a trip to the bank in advance of the sale and get plenty of coins and dollar bills for change.
Provide a way to carry items off. Declutter your closets and donate all the plastic bags and empty boxes to your yard sale. This has two advantages: It creates even more space in your home, and helps your customers carry their purchases to their car more easily.
Prepare for leftovers to move on. At the end of the sale, be ready to take all leftover items to a charitable group, or arrange to have them picked up. The point of a yard sale is usually to declutter and make some money -- not to bring back in the very items you've already determined could be let go.
Related